Starting with digital tools is one of the significant challenges for companies in their digital transition. Its impact on performance and productivity is proven, making it an utmost priority to businesses who want to be ahead of the curve. An analytics platform is an excellent choice for companies seeking to better track and analyze their data. The value of an analytics platform quickly speaks for itself, with high adoption rates of over 85% and 14% increase in customer conversions after being rolled out.
Many people seeking to start using an analytics platform to help product teams and other departments might be immediately most concerned with what kind of adoption tools that a particular analytics platform has. On this page, we will cover all that you need to know about adoption tools offered by analytics platforms.
This article will explain these digital tools and how companies can use them to transform user engagement levels.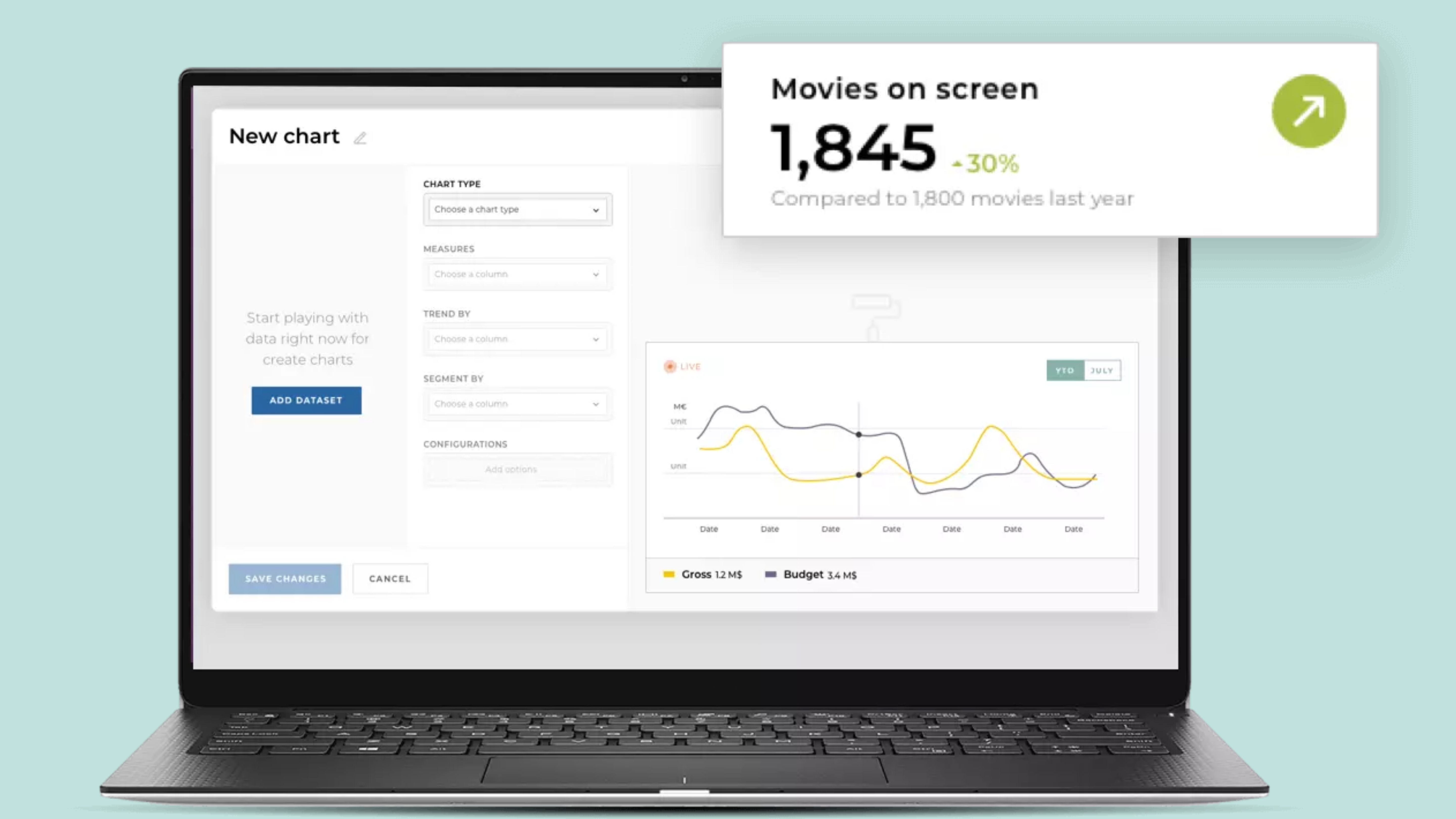 Definition of an Adoption Tool
In computing, adoption is the transfer of an old system to a target system. Digital adoption tools are software platforms designed to help ease the burden of a learning curve for a software's new users. By using an adoption tool, companies ensure successful digital transformation and save time and money.
Adoption tools allow you to create adapted guidelines for your workforce and enable platform users to train independently and quickly, so their performance is not heavily impacted. Take the Covid-19 crisis, for example. The pandemic and the lockdown forced most employees to work from home. That led to increased amounts of software used by companies to maintain productivity and employee engagement. Unfortunately, some companies did not have the means to support their employees in the learning process of these tools.
In this scenario, here is what we observed:
A decrease in the motivation of employees
Disengagement
A decrease in productivity
Significant financial consequences
That is where platforms dedicated to maximizing software adoption come into play – they can compensate for many of the difficulties that remote workforces may encounter when using new tools.
There Are Different Categories of Adoption Tools
Right off the bat, it's important to note that adoption tools are not always relevant for the business' employees. Sometimes, the customers of the business will be the one who benefits most from adoption tools. Here is what you need to know about the different types of adoption tools.
Adoption Tools Businesses
Every organization needs to update and adapt to bring itself into the digital era by using new technology such as an analytics platform. But you will need the right tools to help you achieve full adoption among your employees. Platforms require investment – you do not want to choose the wrong tools, or employee productivity could drop and you will have wasted money. Most importantly, you need to understand where users struggle, what features they do not use and why.
Analytic platforms can help you to:
Track website user behavior
Monitor business KPIs over time
Discover behaviors that lead to user errors
Find out why website users bounce
Of course, users might not be able to jump up and start using an analytics platform right away. This is where adoption tools such as FAQs, video tutorials, and written instructions will come in handy.
Adoption Tools to Improve Customer and User Experience
If your company designs and sells software, you want your customers to adapt to your product quickly. This way, they do not choose a competitor's product instead. Customers adopt a tool only if it helps them quickly achieve their goals. The goal of an adoption strategy, therefore, is to help simplify the user learning curve. This includes having customer support, updated tutorials, and other means of assisting them in learning your software.
Adoption Tools Adapt to Any User
Not all of your employees or users will have the same knowledge in IT. Especially since we live in an era where new tools and improvements are developing at an ever-increasing pace. Analytic platforms with practical adoption tools provide solutions for everyone and every kind of profile. That way, the user experience is simplified and streamlined through the use of video tutorials complete with visual steps, written instructions, help from a real human being, or whatever is most needed to help the user.
Types of Adoption Tools Typically Offered on Analytics Platforms
When it comes to adoption tools, the possibilities are endless. Analytics platforms that integrate many different kinds of adoption tools into their software. Here are some of the most common:
Badges, Achievements & Milestones
Adoption tools like these make it possible to create a positive user experience by encouraging users to reach specific goals or solving problems. Typically, they will receive email notifications and publically-displayed badges or achievements that new users can show to demonstrate their growing expertise on a platform.
Video Tutorials
Video tutorials are one of the most popular adoption tools since they can show the new user precisely what they need to do to accomplish a particular task. This is the next best thing to having an expert on the platform right there with the new user.
FAQ Pages
Sometimes new users will run across questions that they can't seem to find an answer for. As your company starts to receive this question over and over, you will soon find it worthwhile to post the answer on a public FAQ page.
Customer Support Representatives
Many people need the help of a human if they are ever going to get something done. It is often helpful for them to have somebody with them who won't leave until their issue is resolved. This is why customer support representatives are so valuable to assist with adoption.
Written Instructions
At the bare minimum, an analytics program should offer written instructions that can be accessed by users who prefer this method of learning new software. Sometimes, people learn better when given directions in writing rather than being told verbally or watching someone else do it on video.
Interactive Training
Analytics platforms often make it possible to learn and use them simultaneously, as help is provided in the right place at the right time. When users are using a specific tool for the first time, they might encounter:
Highlighted fields to fill in
Pop-up messages and directions at key points
Links to informative posts relevant to specific tasks
New features highlighted and presented
Advice on how to use the platform to be more efficient and save time
Adoption tools these days are often based on artificial intelligence, which favors an adaptation to the user's behavior to be trained even more accurately. In any case, we only anticipate seeing new forms of adoption tools rolled out onto analytics platforms in the future.
For more information, please refer to the following pages: