Are you on the search for a useful tool that can help with organizing and reviewing your data? If so, an analytics platform might be worth checking out.
This unique platform is designed to analyze inputted data. This way, it can evaluate your current statistics and guide you toward making future decisions based on them. Besides this, it gives you a better understanding of how well your business is currently performing. It also instantly syncs so you and your team can quickly inspect the data.
Below you'll learn more about this intriguing tool and some key tips for using it.
CODE_HTML_IMAGE_1
5 Benefits of an Analytics Platform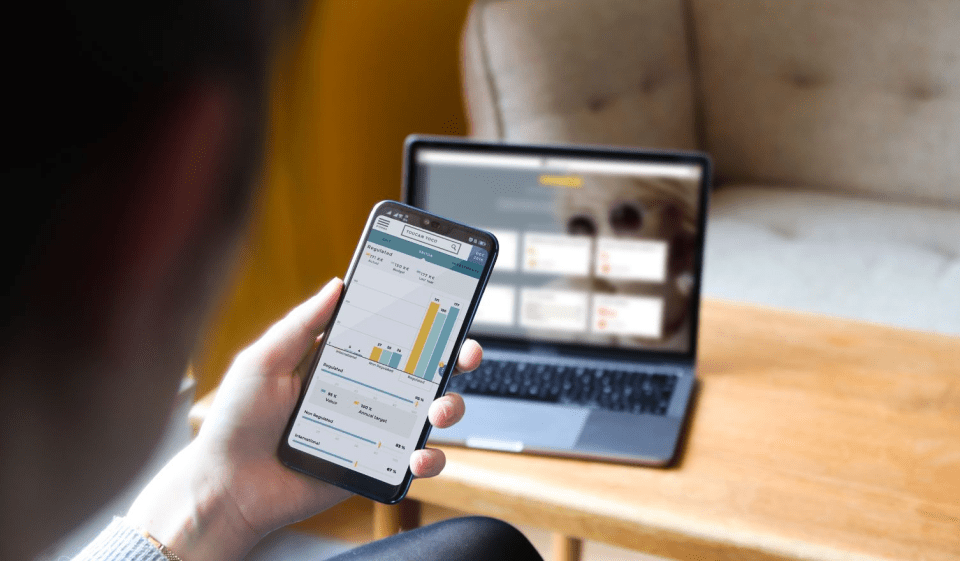 It Keeps You Updated
One of the best perks of an analytics platform is that it gives you real-time information. This way, you can stay knowledgeable of the latest data.
But, while it might keep current information visible, that doesn't mean you can't go back to view previous statistics. The beauty of these platforms is that they'll safely store the data history so you can reference it later.
You'll also find there's an option to receive text or email alerts. You can tell the platform how often you'd like to receive updates and it will send them to you based on it.
It's Easy to Use
Another benefit of this tool is that it's simple to utilize. Because it's intended to be visual and interactive, it makes it easier for users to navigate it.
You'll notice that it features bold fonts and colors that are customizable. With them, you can personalize the platform so that certain metrics are color-coded or use a specific font. By doing so, you'll find it will be much easier to access your information.
It Can Be Used as a Collaboration Tool
You'll also find that these platforms are a great collaboration tool. You can add your team who can then monitor the latest data and add to it.
Often, the platform can connect to the Cloud. This way, everyone can view, add, and question data. By doing so, your team can work more efficiently.
It Saves Money
Regardless of the business you run, even the slightest financial problems can be costly. Often, this occurs because of overlooked data. While it might not seem like a big deal, it can result in serious financial problems that can lead to profit loss.
With analytics platforms, you can examine every aspect of your business. This includes revenue, operations, and return rates. This way, you can ensure that everything is running well.
It Analyzes Risks
Risks are found in every business and range depending on the service you offer. For instance, in the IT industry, frequent risks include viruses or physical server damage.
Analytics platforms will monitor your data to see where there might be concerns. If it notices something amiss, it will quickly highlight this aspect.
Besides this, it can look at future outcomes. By examining the current metrics, the platform can estimate where there might be potential risks.
CODE_HTML_IMAGE_2
Types of Analytics Platforms
There are a variety of analytics platforms that you can choose from.
Executive
Executive platforms assist corporation leaders with tracking critical business KPIs. By integrating the information, this platform will assist you with creating business investments. It will also guide you toward the best ways to control costs and other data operations.
Automotive
As its name suggests, this platform revolves around the automotive industry. With it, you can track vehicle financing and insurance.
Travel
For those working in the travel or hospitality industry, this platform is designed to aid you in all relatable metrics. For instance, you can track how well a certain hotel location is doing if you're running a chain. If you're a small business, you can use this platform to inspect general costs. This can help you learn where extra finances are needed as well as where you're popular with customers.
Public Sector
This helps governmental agencies monitor and assess various metrics. These include:
Criminal justice
Defense
Social services
Education
Infrastructure
The platform can be organized into sub-categories so users can track metrics associated with them.
Franchise
If you need to track your franchises, this platform is ideal. It will aid you in tracking trends so you can alert shareholders. Besides this, it will indicate what areas you can improve so your franchises continue to grow and prosper.
How to Set Up an Analytics Platform
It might seem like setting up one of these platforms would be difficult, but it's easier than one might think. However, there are a few intricacies that you need to pay attention to. Below is a quick step-by-step guide for its set-up.
Step 1: Download the Platform to Your Device
You'll first need to find, purchase, and download the correct analytics platform to your computer. Often, the platform will only require you to press 'Download' once it has been bought. It will then automatically be uploaded to the appropriate device.
Step 2: Upload Information
Next, start adding data. The platform will usually guide you with this too. There are tabs that you can click that will show where certain information can be inputted.
If you're not sure where to add metrics, see if the platform came with a guide. If not, contact the software developer. They should be able to tell you how you can do so.
Step 3: Activate It
Once you've confirmed that you've added all the necessary data, start running the platform. This will begin once you've added at least one metric to the platform's dashboard. You find that it will start inspecting figures in record time.
You'll want to keep an eye on the metrics for the first week or so. As you get used to the platform's workings, you can adjust things as needed. You can also decide whether certain data needs to be removed or added for the platform to function properly.
Tips for Using an Analytics Platform
Analytics platforms are easy to use, but there are a few things that you should keep in mind. Here are some pointers to consider.
Use Filters
Sometimes, users might think that filters are just a hassle. While you do need to spend time adding them, they are quite beneficial. With them, the platform can easily sort through and organize data. Thanks to this, you can quickly find whatever figures you need. Whenever you need to find a filter, just type in the key word. The platform will then locate every metric with it.
Consider if the Platform Will Be Shared
Another thing to contemplate is whether you intend to use the tool yourself or with a group. If you choose the latter, confirm that the platform is set up so that you can do so. You'll need to grant access to team members and check that the platform is synced to a Cloud system so it always displays the latest information.
Operate the Correct One
With all the analytics platforms available, it can be easy to choose the wrong type. It's crucial to ensure that you pick the correct option for your company. Otherwise, you might find that the platform will be a nuisance to use.
To avoid this issue, closely examine the platform you plan to operate. Is it designed for your specific industry? Does it include vital metric analyzers? If not, it's best to find another. Often, these platforms will easily indicate what industry they're created for. But, if not, always research beforehand or contact the software provider before investing in one.
Don't Go Overboard
With all the features packed inside these platforms, it's easy to get carried away with things. If you use too many colors or fonts, you might find that it will be harder to locate certain information.
When using your dashboard, limit yourself to only using a handful of colors and fonts. Think carefully about what metrics should correspond with certain hues and scripts. By doing so, you'll find that it's easier for you to find specific figures.
In addition to personalization, don't add excessive information to the platform. For instance, if you plan to solely use it for monitoring financial aspects, don't add extra metrics that don't revolve around it. If you do, you might find that it could confuse the platform which could end up giving you incorrect statistics.
Utilize Graphs
Graphs are often thought of as unnecessary, but they're a vital component. With them, you can quickly get a better idea of trends.
Designing and monitoring graphs on this platform is astoundingly simple. All you need to do is choose the graph type, fill in the necessary information, and create it! As the data fluctuates, the graph will keep updating itself to match it.
However, make sure to design the right graph. Some information won't work well in certain types. For instance, a bar graph isn't good if you want to check data shifts. But it's the right choice if you need to compare large numbers or specific categories.
Analytical platforms are great tools to use for any business. Not only do they give you real-time data, but essential insights into several metrics so you can make the right decisions for your company.
For more information, please refer to the following pages: