Data operations are a necessary part of monitoring and staying up to date with your data. If you are unsure what an analytics platform is used for, you need to know about data operations. Data operations help keep your data in the proper place, making it easier to turn into charts and graphs. On this page, we will go over what data operations are, why they're essential for your company's business analytics strategy, and how you can use them with an analytics platform!
CODE_HTML_IMAGE_1
What Are Data Operations?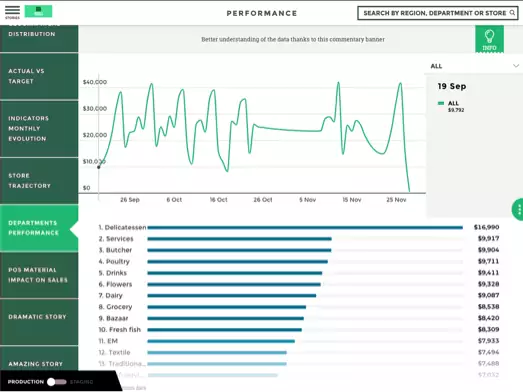 If you find yourself wondering 'what are one click deployments?' you might also be wondering what data operations are. Data operations can be defined as any time you make changes to the data stored in your analytics system and the process for maintaining this data. These processes might include creating a copy of the data, deleting some records, or adding new records.
Data operations are used to ensure that your data is accurately organized and processed. For example, imagine you have records of your monthly sales and wanted to create a report on the top 5 selling products for the month.
You could do this by selecting all transactions from the previous month and sorting them to create a bar chart or some sort of visualization on your analytics platform. First, you need to upload any new data that you have before making the chart. Finally, you will be ready to share your data. Without this process, data will rarely be up to date.
That's why data operations are essential in analytics. They help you maintain your data and include new records whenever needed for a report or visualization without having to sort through all of the previous transactions again afterward!
Why Use an Analytics Platform For Data Operations?
An analytics platform is excellent for performing data operations because it makes these changes and additions easy, fast, and accessible to anyone! In addition to wondering how you can use an analytics platform data connections, many people wonder how data operations on these platforms work.
Let's imagine that you have a few data analysts using your analytics platform to create reports. One of these analysts needs to add some new records onto their report for the month. The following person can focus on creating charts for each month, and the final person can have the job of sharing your data on things like social media, the website, or whatever you use to share data.
As a result, the process of data operations and using the data is streamlined and much more efficient than over!
Why Data Operations are Important
Data operations are used to maintain data and keep it up to date. Otherwise, data can be left without being updated for a few weeks or even longer. Data operations can be a tedious process because you have to go through all previous records again to make sure they're accurate. However, using an analytics platform makes this process much more efficient because it helps you upload records as they come in.
What Kind of Data Operations Can Be Done on an Analytics Platform?
Data operations can be used to maintain and update all sorts of data. There are several different types of data that you may need for this. Here are a few examples.
Transaction records
These records include how much money was exchanged during each transaction, who made the purchase, and what they purchased. This data could be used to create reports about monthly revenue or even know where your company's money comes from!
Network records
Network records are primarily helpful for IT professionals. In fact, IT teams that use analytics programs can experience a 40% savings in their bi tools. These types of records include information such as who sent messages to whom and when these messages were sent. Network records are helpful for various purposes!
Geographical records
Geographical records include where the user purchased something from, their location at the time of purchase, and any other information about that location (even the weather). This type of record is helpful for companies who want to determine which areas they should be advertising in or whether products do better in different parts of the world.
Demographic records
This includes primary demographic data such as age range, gender, occupation status, etc. Demographic records can be useful for companies who want to target their users better. For example, a company that makes products geared toward senior citizens would use demographic records to figure out how best to advertise and reach this audience!
With all of these different types of data operations, it's easy to see why an analytics platform is so popular. Especially if you're trying to keep your data updated and ready whenever you need it.
CODE_HTML_IMAGE_2
How Data Operations Typically Work
If you are still a little uncertain how data operations work, we are here to help. Here are some of the basic steps involved in a data operation.
1. Classify Data
First, consider what type of data you want to work with. Perhaps these are transactions, network records, geographical records, or demographic data. If you are unsure about what type of data it is, consider the purpose behind this data and its intended use.
2. Upload New Data
Once you have your data ready and want to upload it to the analytics platform, start by putting it in a folder where you can easily pull up which files you want to upload. Then, log in to the analytics platform and upload the data directly.
3. Create New Charts
Now that your data is uploaded, you can use it to create charts. Think about what kind of chart will work best for your data, make the chart, and then finish it with any final touches. Typically, this includes aesthetic changes like text font, chart colors, and so on!
4. Share Data & Delete Old Files That Were Copied
When you are satisfied with your data operation, share your new data and charts with other people in the company. This way, everyone can benefit from the data and make better decisions!
After sharing this information, delete any old files used to copy new data that you no longer need. Otherwise, you can quickly end up with tons of duplicate files that take up space and are unnecessary in the first place!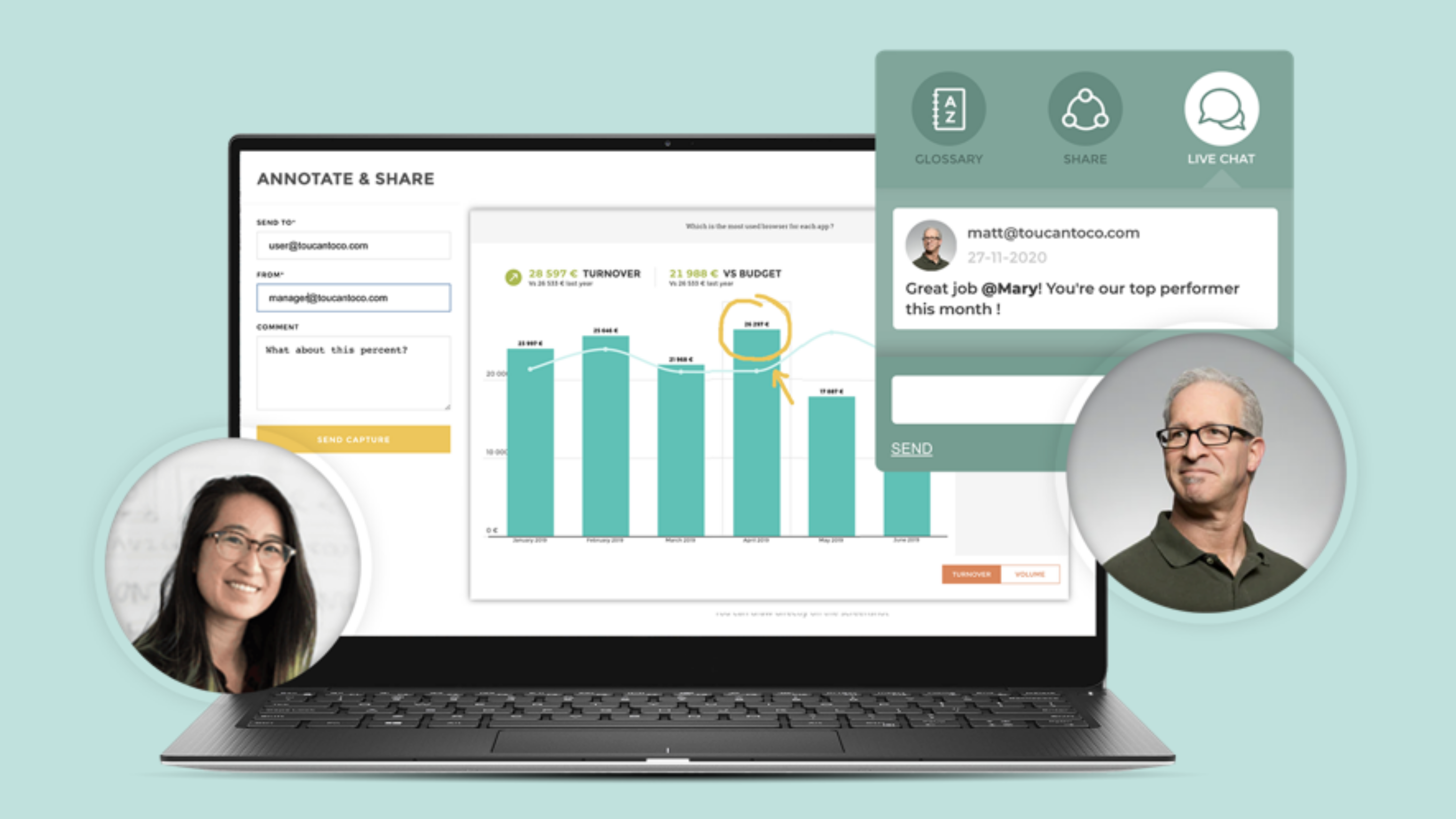 Want to Learn More About Analytics Platforms?
As we can see, there are many helpful features included with a typical analytics platform. Perhaps this is why adoption rates soar over 85%, and companies never look back after starting with them! Want to learn more about analytics platforms and their helpful features? Then keep reading our blog for tips, tricks, and tutorials on how you can start taking advantage of your analytics platform today.
For more information, please refer to the following pages: