Are you looking for a way to connect your data from other platforms to an analytics platform? An analytics platform with plenty of data connectors is what you need to look out for! Otherwise, you will have a difficult time uploading your data and making use of it correctly. When learning how to use an analytics platform to perform data operations, you will inevitably need to know about data connectors.
However, if you are not familiar with how data connectors work, you might have a hard time understanding what analytics platforms can do for you in the first place. Or, how you can keep your data input methods essentially the same while still reaping the benefits of an analytics platform. This page will tell you everything you need to know about using analytics platform data connectors.
CODE_HTML_IMAGE_1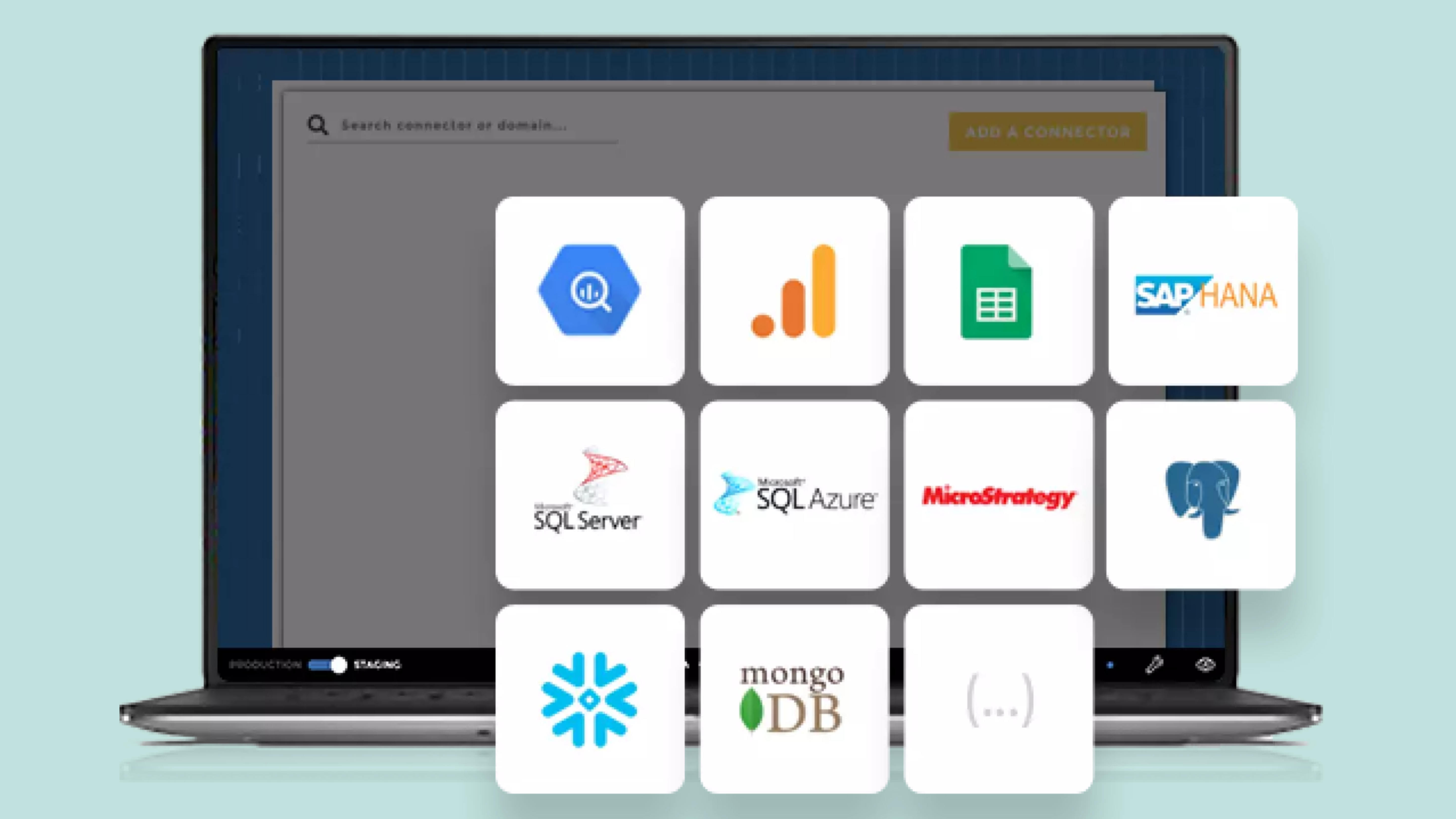 What are Data Connectors?
Data connectors serve as a guide to the analytics platform. They immediately tell it what kind of data it is reading, where it comes from, and how to read it. You can think of data connectors as a translator between the analytics platform and the other platform you are using – which is probably where the data comes from in the first place!
Data connectors also serve another essential purpose: they update your data quickly when something changes on either end so that nothing gets lost in translation. Data connectors are so vital because they ensure data accuracy while transferring files across platforms. Not to mention, stop you from constantly updating and uploading new data to the platform.
How to Use Analytics Platform Data Connectors?
You can use analytics platform data connectors in two ways: writing your own or using pre-made ones. It is not always easy or ideal for beginners to write their own, but it might be worth the effort if you have some experience with coding and systems. This is why you should be on the lookout for a platform with over 500 different connectors.
If you are not a coder, it may be best to use pre-made connectors that match your needs and data structure. Analytics platforms with plenty of connectors available are ideal. The last thing most business owners want to do is learn coding tactics just to use a particular analytics platform. The more data connectors a platform has, the more likely you can trust their functionality. Not to mention, the overall capability and efficiency of the developers to keep them updated.
What Kind of Data Connectors Will Be Standard?
Since there are many different analytics platforms to consider, the kind of data connectors a particular platform has might be vital to you. Therefore, let's go ahead and break down some of the most popular connectors.
CSV
The CSV connector is an example of a data connector that you will find in any analytics platform. This is because CSV files are one of the most common formats for storing and transferring data. If you use Excel, Google Sheets, Gmail, or another format that exports to CSV, this might be the best option for exporting your data into the analytics platform.
Excel Connectors
When using Excel, you might not always export your data to CSV format, and some users prefer to save their files as XLSX. If this is the case with your data, you will need an Excel connector. Excel connectors are not always included in analytics platforms out of the box. Look into whether or not Excel comes standard if these files formats are important for you.
Sheets
Google Sheets is one of the popular free spreadsheet programs. It can do just about anything, and any analytics platforms have data connectors that support Sheets. This lets the analytics platform connect with your Sheets data in real time. In other words, any changes made will also update on both ends! The best part is that this only takes a few minutes to set up and start using.
FTP/FTPS
FTP/FTPS files are one of the most common transfer formats. They can be used to send and receive files from a server, making them perfect for analytics platforms that want to import data from other web or cloud-based services. If you need an FTP/FTPS connector, make sure it comes standard with your chosen platform!
Other Analytics Platforms
It is common for people to switch over to new analytics platforms, so there are certainly plenty of data connectors for analytics platforms you might use. The most important thing to remember is that these must be updated regularly, or they will stop working correctly!
For best results, find a modern analytics platform that also offers data connectors for the platform you are transferring from. This can include Google Analytics, MailChimp, MicroStrategy, and much more.
CODE_HTML_IMAGE_2
How to Connect Your Data From Other Platforms Using Data Connectors
The total number of data connectors won't be as significant as having the right data connectors for many people. In any case, it's essential to know how data connectors work in the first place. Here is what connecting your data might look like.
1. First, Check to See if Your Data is Supported
The first thing to do is check if the data you want to connect with is supported. You might need to export your data in a CSV or XLSX format, for example. Next, search for the place to connect data on your analytics platform.
2. Connect the Data Within Minutes
Once it's installed on both sides of the system, the connection should be instant! Typically, you might have to log in on both platforms, do some security checks, and then that's it. You can start using your new data immediately, and any changes you make will be visible on both ends in real time!
3. Start Making Graphs on the New Platform
Now that your data is connected to the analytics platform, you can make graphs and other visualizations. This way, you can start making sense of your data and use it for practical purposes! Once the data is connected, you might even notice that the platform automatically made a chart or two for you! Many analytics platforms automatically suggest charts when they have your data connected.
Thinking of Using an Analytics Platform?
If you think that using an analytics platform might be the right step for you, then understanding how data connectors work is crucial for your background research. With this information in mind, be sure to check what data connectors each particular platform has. This way, you can instantly know if a specific platform will work for your needs in advance.
For more information, please refer to the following pages: