The world of data is constantly changing, and this means that the tools analysts use to collect, analyze, and share their findings are also evolving rapidly. One such tool are analytics platforms, which have been gaining popularity in recent years due to their versatility and ease of use.
If you are a data analyst, you are likely one of the people who needs an analytics platform. This page will discuss what an analytics Platform is, how it can be used as a data analyst, and the best ways to maximize its effectiveness for your business and research needs.
What are Analytics Platforms?
An analytics platform is an application that offers tools for data collection, analysis, and sharing. They are often used in enterprise environments because they provide better and more informative means of understanding business data.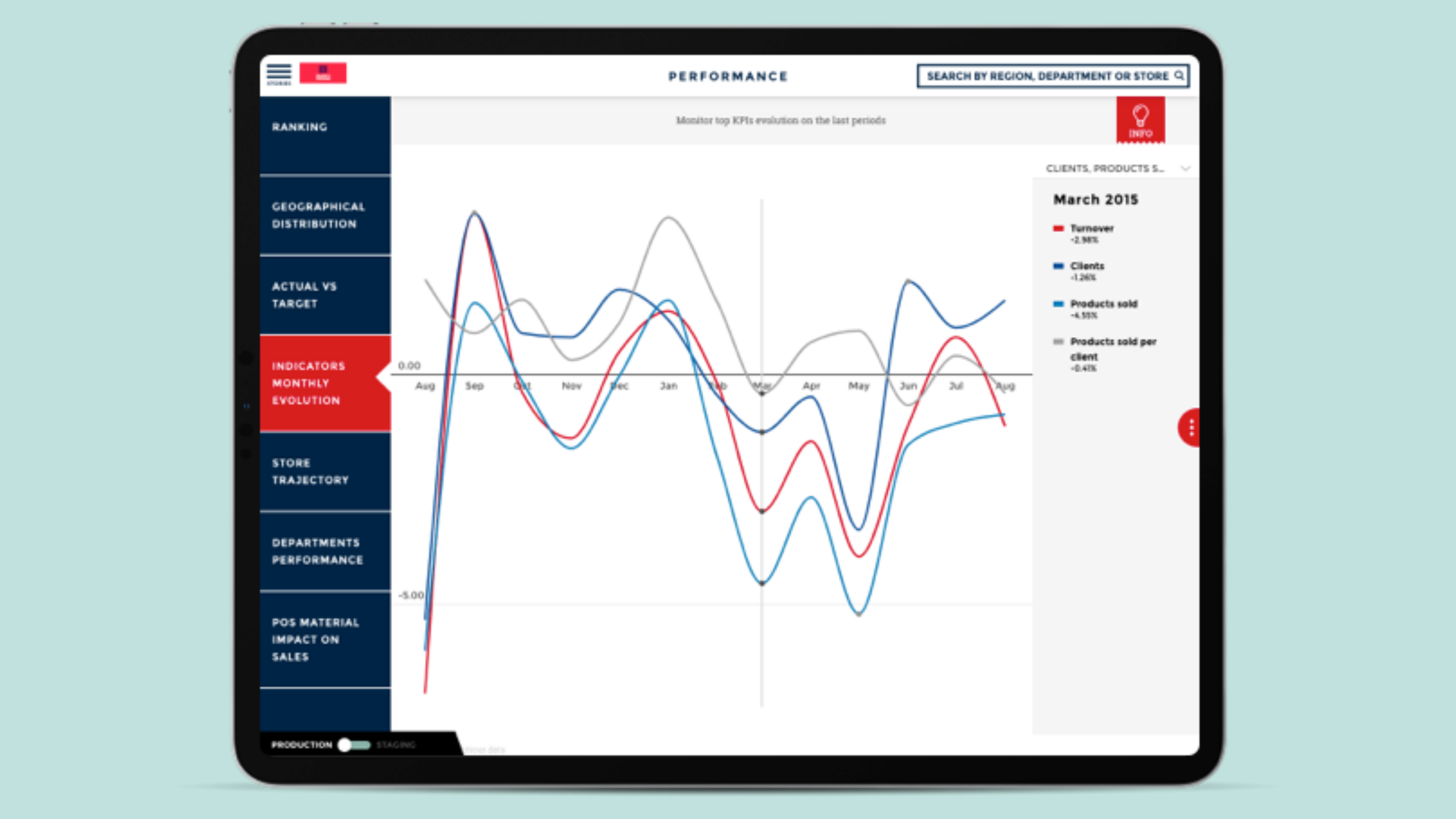 Why Should a Data Analyst Use an Analytics Platform?
As a data analyst, your job is to provide insights into your employer's data. You are the one who helps businesses executives, sales teams, and other departments to understand how the business is doing, and what needs to be addressed. There are many benefits to using an analytics platform as a data analyst, including the following:
Provides access to better business data
Helps monitor performance of key metrics
Allows for collaboration with team members across departments and locations
Suppose you want to step your game up as a data analyst and provide your employer with clear and engaging charts, reports, and insights that you might never have thought possible, packed with data from various sources. In that case, an analytics platform is a must-have for you.
What Features On an Analytics Platform Are Most Relevant For Data Analysts?
When it comes to features, many are relevant for data analysts. Let's go ahead and break down some of the most relevant features that you should be aware of.
Collaborate With Co-Workers
Data analysts often work in teams or as part of a company. Therefore, you might need to share access to an analytics platform with multiple users. One of the most widely requested features among data analyst companies in an analytics platform is collaboration. Collaboration allows data analysts to work with team members across departments and locations.
Stunning Charts Not Easily Made with Excel or Sheets
Another popular feature for data analysts is creating and sharing informative charts and reports with a high level of aesthetic quality within a few clicks. Although you are likely very fluent with programs like Excel or Sheets, you know too well how difficult using these programs can be when it comes time for making charts.
If you want to save some time and increase the quality of your charts, you should use an analytics platform with advanced chart creation capabilities. It will allow for easy customization and creation so that you can wow business executives and clients every time!
Save Lots of Time
As a professional data analyst, you are likely on the lookout for methods of cutting back the total amount of labor that you spend for each client. If you are looking for ways to save time, then an analytics platform is just what you need. With the help of your new analytics program, you will be able to collect data quickly and efficiently. Never again will you store files offline in a file cabinet and have to sift through mountains of paper!
Data From Various Sources
The best data analysts are those who know how to dig deep into their organization's data. One way they do this is by having access to data from several different sources. This can be done with an analytics platform because these tools are known for pulling in data from numerous, diverse sources and combining them into one cohesive report or chart that makes it easy to spot trends that need to be addressed urgently.
How Can a Data Analyst Maximize Their Use of Analytics Platform?
If you are a data analyst, there are ways to maximize your use of an analytics platform. The first step is to have the right tools for the job. You will need to know how to handle database queries, statistical models, and other vital aspects of your organization's data. Without a basic understanding of the industry of being a data analyst, the learning curve will be immense.
It's also essential for you to be familiar with the variety of features offered by an analytics platform. Look around different platforms until you find the one that best suits your needs and has all the features you need. Finally, it's helpful for data analysts to know their strengths and limitations – an analytics platform might not be able to replace every aspect of your job!
Tips for Using an Analytics Platform for the First Time as a Data Analyst
With some basic information out of the way, we can now move on to some tips for using an analytics platform as a data analyst. Keep these in mind while determining if this is the right tool for your professional needs.
Read All the Tutorial Information
As with any new platform, you should always read through the documentation and tutorials that come with your chosen platform before jumping into things headfirst. If possible, find someone familiar with the platform to help you get started to answer questions or steer you in the right direction.
Be Prepared to Invest Some Time into Your New Analytics Platform
Using an analytics platform for the first time as a data analyst will not happen overnight. However, the good news is that it should only take about one or two days of intense learning before you can do certain basic things with your new tool. After this initial learning period, you should be able to work more efficiently.
Consider What Type of Companies You Handle Data For
Different analytics platforms work best with different companies. You should already have a general idea of the type of data that you are working with. It's also helpful to know how many people are going to be accessing this data. Some platforms, for example, work best with big businesses that have a large number of employees.
Ready to Learn More About Analytics Platforms?
To get the most out of an analytics platform as a professional data analyst, it's essential to know more about this type of platform and how you can use it. For this reason, you should spend plenty of time reading through different reviews and seeing what people say about each particular analytics platform to learn and how it can make a difference for you. Toucan Toco is a great tool to consider starting your search with!
For more information, please refer to the following pages: