It's not enough to just have one person in charge of data – you need an organized system that will allow you to get the information you need quickly and efficiently from any location. This way, you can save time and money and do your work at a much higher efficiency rate. On this page, we'll discuss ten benefits that come with having a finance department dashboard!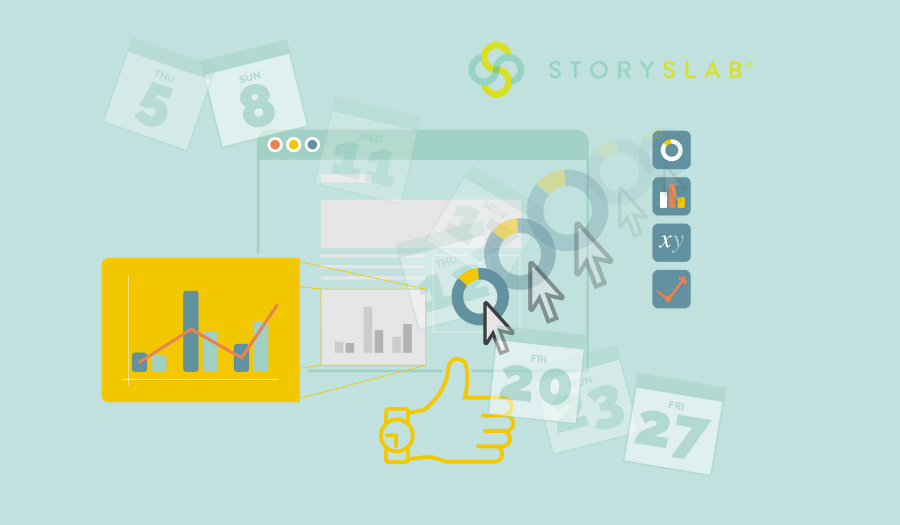 1. Make More Money
Did you know that companies that switch to dashboard see a 6% increase in revenue within three months and have a 90% adoption rate? Therefore, if you want to take advantage of features like 3-click data searches, being able to get a complete picture of your company's data within seconds, and being able to make some extra money, a dashboard is an excellent option to consider.
2. Quick Financial Health Overview
Financial health and staying on top of how your business is doing with your money is a critical part of the job for any financial department. The use of a dashboard can quickly provide your team with an overview of the company's financial health, and it will allow you to see how different items affect the big picture. This will save time otherwise previously spent pulling up records from different sources and compiling them into data reports that are very time-intensive.
3. Observe & Mark Down Trends
A finance department dashboard can help you identify and read trends before they become problems. For example, suppose your company is experiencing a surge of spending on supplies this month. In that case, it might be time for the team to go over their purchasing policies again and ensure that they align with your monthly appropriated budget.
4. Information at a Moment's Notice
As any finance team knows, time is a valuable asset. The use of a finance department dashboard will help you keep track of all the data points you need for finances at any given point in time. This will make it easier for you to communicate with executives, stakeholders, and regarding information they need most from you.
5. Simplify Your Work
Nobody likes to work any harder than they have to do to get their job done well! A dashboard can help a finance team see what is going on with any given task without spending all day tracking down people or digging through files in different locations. In other words, a finance department dashboard will simplify business processes and make your life easier.
6. Check Project Updates in Realtime
A finance team should focus more on monitoring expenses and income as opposed to micromanaging their team. This will help the team to save time otherwise spent on meetings, emails, and in-person updates! A dashboard will allow you to easily see whether or not a task is on schedule, and it can help show who might need more support. Realtime updates that don't lag behind for days and weeks help all team members and other departments to quickly check in and gauge how your finance team's projects are going.
7. Gain Ground on Competitors
Strategy and pricing are crucial pieces of data that can help you stay competitive. A finance department dashboard will give you a clear picture of how your company is performing compared to other companies in the industry. You'll be able to assess what you're doing well, where your company needs improvement, and how it can compete with the competition.
8. Prepare for Future Spending
If you got some big plans coming up, such as adding in a new franchise, you likely have some considerable financial planning to do! You'll be able to see a real-time view of how your company is doing financially, which will help you prepare for any upcoming risks. If you are building a new franchise, for example, you can expect results such as a 5% increase in market share, a 3.5% increase in customer satisfaction, and a 7% increase in-store yield.
9. Focus More on Your Job & Lesson Reports
Finance teams have long taken on the responsibility of accountants, which involves much time doing paperwork. Although previously this would be a very time-consuming task, a dashboard makes reports much easier. A finance department dashboard will allow you to spend less time on reporting. To do this, it provides you with tools for making your reports quicker and less of a hassle to handle.
10. Make Sure You Follow Regulations
The worst nightmare of any professional team is to discover that they are breaking the law. A finance department dashboard can help your company stay compliant with regulations at all times, and it is a necessary tool for any growing business! If you want to increase your revenue, it is best to do so in a manner that keeps local laws into account!
11. Available Online for All Departments
A finance department is often not the only one who will want to have access to a high amount of data such as what we find available using a dashboard. Instead, you will likely want to share this data across other branches of your company, such as the IT team, executive team, and so on! Thankfully, this is quickly done using a dashboard that stores data to a cloud and can be accessed on both computers and mobile devices!
Thinking to Get Started with Dashboard?
As we can see, the potential benefits of having a finance department dashboard are numerous. Suppose you want to take advantage of benefits like the opportunity to get a fast ROI and making extra money with help of extra data, getting a full picture of your company's data within seconds, and being able to make some extra money. In that case, a dashboard is an excellent option to consider. Businesses seeking to make themselves better and increase the quality of their services almost always have good things to say about using a dashboard!
For more information, please refer to the following pages: