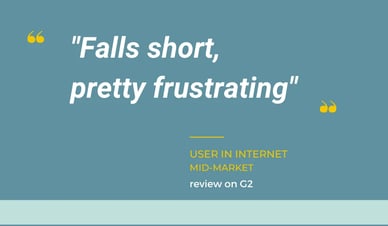 Looking for Metabase alternatives? You've come to the right place! But if you're frustrated, don't beat yourself up; Metabase is an understandable, if not somewhat unfortunate, starting point for organizations looking to become more data-driven.
The open-source BI tool is actually quite popular, due in large part to the fact that it can be quickly installed on a local environment (so you can get up and running quickly).
But, and there are a lot of buts, if you want your analytics to scale and grow as you do, you're probably going to be out of luck moving forward with Metabase.
Some business intelligence tools( *cough cough* like Metabase *cough cough*), often take a team of dedicated experts (data scientists, engineers, you name it) to do… much of anything.
Let us know if this sounds familiar: a business user finds Metabase's "ask a question" function too limiting for anything complex, so they have to send a data request to their dev team (assuming they have a dev team). The developer(s) takes time to come back with an answer, and by the time that "insight" comes back, it's already outdated or queued behind dozens of other questions.
This isn't surprising…in our attempt, as a society, to make analytics fast, powerful, all-seeing, and all-knowing, many tools have also become incredibly hard to use.
So complex that only experts can make full use of the analytics (as is often the case with Metabase).
We're then faced with one of two choices:
Make every business user a data expert so they can use complex tools like Metabase
Make analytics easier for business people


We wrote this article because we believe in option 2 (hint: it's called Guided Analytics). This article covers some of the best alternatives to Metabase to help you become more data-driven.
Common Metabase Pain Points
Before we dive into the alternatives, let's quickly cover some of the most common pain points that Metabase users face:
Reliance on experts for things like custom reports and even basic set-up (which requires technical proficiency)
No data-joining - Metabase only works well with a single data source. If you need data from multiple sources, you're out of luck.
Limited connectors - plug-and-play connectors are only available for some data sources
Metabase is designed for simplicity! Wait, are you wondering why that's a bad thing? It's not (at least in principle). But, with Metabase, simplicity comes at a price. You can only work, for example, directly with your database tables.
Limited granularity and ad-hoc options - Metabase's query builder is really basic, meaning you'll need to know some SQL to get the answers you need. Know what that means? You guessed it: more reliance on experts!


Some of the main things that you should look with Metabase alternatives are:
Better ease of use
More granularity
Ad-hoc queries
Drill-downs
Better integrations
Better customer support
Best Metabase alternatives
Now that we've covered the basics, let's take a look at some of the best Metabase alternatives. These alternatives offer all accessible, effective Metabase features that you may have come to love, along with a whole lot more.
01.

Toucan - Guided analytics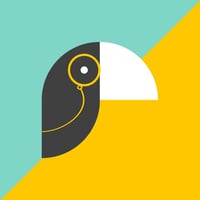 Toucan currently has the highest satisfaction score according to real users on G2 Crowd, and offers an excellent alternative to Metabase.
Fully cloud-based, the platform was designed with one goal in mind: reduce the complexity of bringing insights from data to business users. From data connections to the distribution of insights anywhere they're needed, Toucan makes it easy and, as a result, sees the highest user adoption in the industry (80+%).
Some highlights include:
Guided data visualizations, allowing users to focus on the story to be told rather than on chart selection, layout, etc.
An App Gallery that provides dozens of starter apps (including sample data) that a user can use either as is or as the starting point for creating a customized set of dashboards
Embedding that can be performed by even novice users and which is available as web components or iFrames
Universal deployment to all modes — desktop web, smartphones, tablets, wall displays, and kiosks — is done in just a few clicks and with ZERO extra development work
Hundreds of included interactive and animated charts combined with a thoroughly modern UI make Toucan one of the best-looking platforms on the market
Hundreds of included connectors make adding data sources — cloud, on-premises, stored, or streaming — quick and easy
Topping the G2 charts in other key metrics, such as quality of support, the Toucan custom success team will ensure that you're supported, whether migrating from Metabase or starting from scratch.
02.

Looker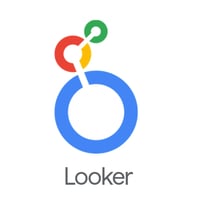 Similar to other Metabase alternatives, Looker is a BI tool that helps non-technical users leverage their organization's data. Now part of the Google Cloud, Looker uses a centralized, DSL modeling layer designed to customize data analytics.
Some highlights include:
Customization, including custom applications and embedded analytics solutions
Real-time dashboards with good levels of analysis
3rd party integrations with apps including Google Docs and Excel to help you and your team become more autonomous in your day-to-day
Complex data modeling to assist with large-scale deployment (important note: you'll likely need a data specialist to use these features)
A variety of support options to help you get started
Looker is typically best suited for large enterprises that have an equally large budget as well as additional resources dedicated to customization, modeling, and workflow integrations.
For more comparisons and insights Looker, check out this article.
03.

Holistics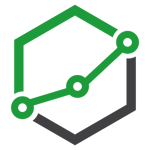 Another in the list of interesting self-service, cloud-based BI platforms comes Holistics.
Holistics helps organizations model, define, and unify their metrics to support better decision-making, with a focus on empowering non-technicals with data.
Some highlights include:
No-code capabilities for non-technicals to leverage data analytics tools
Unified data modeling that helps map all data and logic in the same place
Integration and automations that helps organizations share insights over a variety of web and mobile apps
Cross-database joins so you can combine your data effectively
Data visualizations which, though basic, can be a good foundation for your analytics environment
Support for multiple users


Holistics is best known as a fit for companies that want intuitive data analytics capabilities and to prioritize things like technology and modeling over design and drill-down features.
04.

Power BI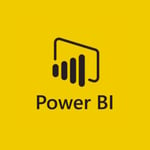 Power BI, by Microsoft, is one of the top alternatives for Metabase users that offers interactive data analytics, which comes in its proprietary language (versus the standard SQL).
Some highlights include:
Drag-and-drop capabilities
Complex data visualizations that can be customized with your branding
Extensive connectors for those who need to connect to multiple data sources
Proprietary language that differs from the typical SQL


Power BI is best known as a fit for large enterprises who work with Microsoft operating systems (doesn't work with others) and who have extensive engineering resources to support the non-SQL-based language of Power BI. Though it isn't 0-code, it doesn't have the learning curve of working with a completely new scripting language like LookML (part of Looker). The need for technical help, as it relates to Power BI, typically only becomes evident when users want to manipulate data.
05.

Google Data STudio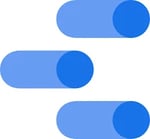 Google Data Studio is a free tool and amongst the more visualization-focused alternatives to Metabase. Google Data Studio helps convert data into shareable reports for better metrics, reporting, and communication.
Some highlights include:
Limited support as with most free tools
Data interaction with filters and customizations
Strong integrations with the Google suite (but limited in terms of others)
Connectors for some partner data sets


Google Data Studio is a great option for businesses just getting started, especially if they just want basic visualizations to get an overview of their metrics and don't need deeper analytics. Unfortunately, with limited support and a fraction of the functionalities of other tools on this list, if you're looking for more you'll be disappointed.