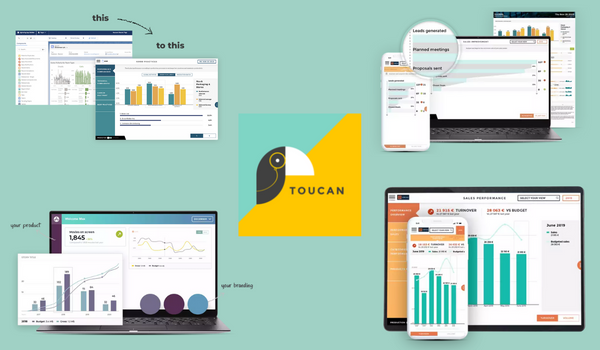 Embedded analytics are leading the way in the next generation of data. Firms commonly use embedded analytics to track data in real-time throughout a variety of industries and departments. Where big data and traditional BI faltered, embedded analytics is picking up the slack. But what is embedded analytics?
Embedded analytics are data visualizations that can be directly integrated into an external application. These integrations are growing more and more capable, with users being able to manipulate data directly on a third-party application. Rather than open a traditional BI application and extract data manually, embedded analytics allows professionals to integrate data into its daily processes without the daily help of an IT or developer team.
What's driving this surge in embedded analytics investment? While there is no one answer, data teams and budget departments are tired of investing in countless data solutions that are not streamlined to their specific use cases.
Too often, testimonials of "data headaches" flood the internet, with firm owners ditching their data stacks altogether after seeing little to no results. Embedded analytics provides these frustrated leaders with a modern solution to an age-old problem: investing in analytics for the sake of being invested in analytics.
Uses of Embedded analytics
The retail and logistics industries have been craving the capabilities of data analytics. In fast-paced industries where time is of the essence, managers can now track metrics through dashboards on any device and convey weaknesses or tweaks in processes.
Providing Context for Managers
With businesses processing an unprecedented amount of data, it is important for managers to have a comprehensive understanding of their data sets to extract actionable insights as quickly as possible. Since our brain processes images 60,000 times faster than text, embedded visualizations make understanding an intimidating data set much easier.
An integral part of growth is performance tracking. Set goals for your company, employees, and yourself so that you can continue to track your progress. Unlike traditional BI, which generally generates monthly or quarterly reports, daily checks of embedded analytics keep teams accountable and responsible.
Understanding everyday product and service performance are crucial in determining short-term and long-term goals. BI has the ability to process live data and give you insights within seconds. This ensures that you don't have to wait for analytics or data experts to help you understand the everyday performance indicators of your product or service.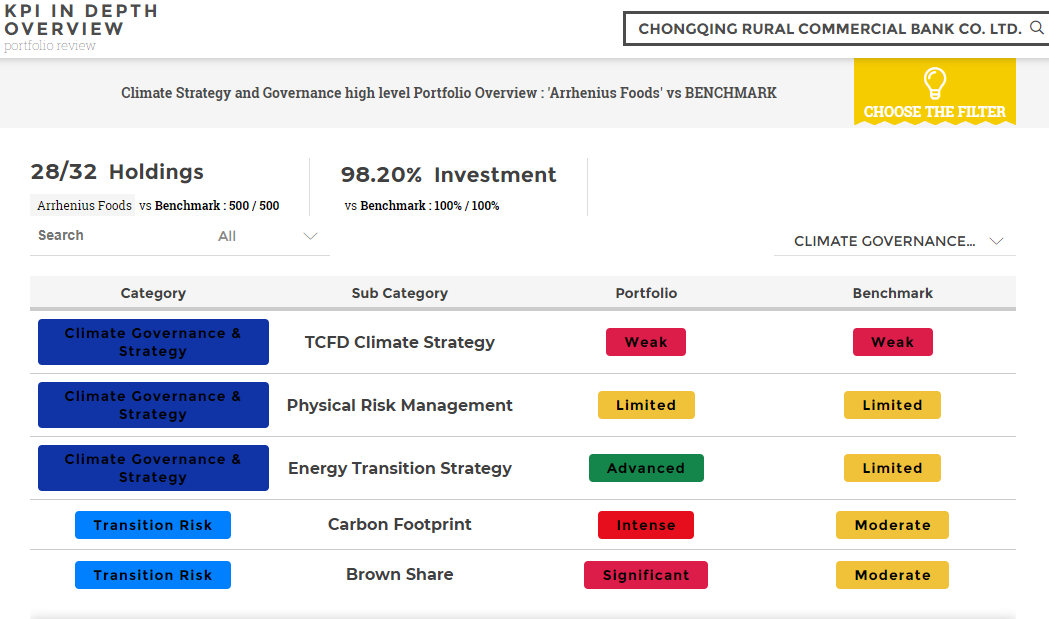 Embedded Analytics in the real world
Embedded analytics are used by various firms, from headphone manufacturers to airlines. The use cases for each business are drastically different, yet embedded analytics provides value to each. Here are some ways embedded analytics has revolutionized some of the world's largest companies.
Skullcandy
Skullcandy is a leader in the headphone market, generating over $300 million in revenue yearly. The manufacturer was employing several BI applications but experiencing a common problem: different answers from the same data sets.
When tracking every indicator possible, Skullcandy's data sets reached upwards of 100 million rows located in multiple source locations. With the data already there, Skullcandy's IT department needed a solution that could bring their massive data sets into one, unified view.
Enter embedded analytics.
The firm tried working with the legacy BI solutions that were already in place, but after a few months of use, the IT department decided that their data process complicated matters, rather than simplified them. Its IT team, already swamped with its regular load, needed to manipulate and analyze a massive amount of data only to get it into a usable format.
Skullcandy decided to go with embedded analytics, testing a full build-out with all of their sales data in order to recreate some of their pre-existing analytics. The POC involved over 80 million rows of data and in just one week, was providing valuable sales insights.
With the help of embedded analytics, members of each department now have access to the same data at every location, increasing sales and Skullcandy's bottom line.
Air Canada
The airline industry depends on guaranteed safety. Each employee is drilled on best practices to ensure passenger safety at every point of their journey. Air Canada's model is no exception, with every employee from C-suite to baggage claim personnel prioritizing safety through KPI tracking. Hourly tracking becomes a more difficult task without an embedded analytics tool.
For years, the company has prioritized sharing dashboards and actionable reports with C-suite executives. However, the rest of the employees who are responsible for passenger safety did not have access to this data. By adding embedded analytics to its tech stack, Air Canada provided its field employees with actionable data, allowing them to make actionable decisions in real-time.
Nasdaq
Nasdaq's electronic exchange is the second biggest stock exchange by market cap, revolutionizing trading through technology. Rather than creating an exchange that mirrored traditional floor trading, Nasdaq's founders had a vision of an exclusively electronic exchange, with data playing a massive part in the firm's journey.
Nasdaq provides trading-related data to its customers and is the home to trading professionals looking to make actionable decisions within the market.
The firm created its flagship offering, IR Insight, which provides the Investor Relations teams with access to:
Information on investor ownership
Real-time research
Data estimates
Meeting analytics

By aggregating this information into a unified and open platform through embedded analytics, Nasdaq provides consumers with a plethora of data that can be analyzed and manipulated in a way that no other offering can.

Deloitte
Deloitte is the largest professional services network in the world by revenue and number of professionals, headquartered in London, England.
The finance firm was struggling with the presentation of its salary data and needed a solution to assess its compensation policy.
Here are the specific challenges the firm faced:
Presenting the results of a wide-scale compensation survey.

Turning a 90 pages static report into an interactive and digital dashboard.

Allowing Deloitte clients to know if their compensation policy is fair and competitive.
Toucan's embedded analytics platform solved this headache for Deloitte, swiftly constructing an interactive dashboard to compare compensation policies with accurate market data. This build also included a capable filtering system that assessed the equity of internal salaries.
The results were telling:
Higher ROI
19% cost reduction
Instant integration
Decreased restitution step from 1.5 months to 1 night

Through Toucan's powerful embedded analytics, Deloitte was able to accurately and swiftly aggregate 1 million salaries.
toucan: The Tool For Beating Your Competition
These success stories of some of the largest firms in the world haven't happened by accident. IT departments are constantly looking for that tool that will provide them the edge over their competition. By using a tool such as Toucan, which has the capability to process large amounts of data in real-time, visualization audiences have access to the same data.
While there are a plethora of embedded analytics providers in the market, creating dashboards that your employees will easily understand has been a struggle. With Toucan's Storytelling Studio, building simple yet insightful dashboards becomes an exciting task, rather than a boresome chore.
Collaboration is the key to success, and Toucan's platform accounts for the need to actively communicate ideas, concerns, and successes. Due to its cloud-based nature, users can annotate and collaborate directly on an application, and even directly print those annotations and reports from any device.
Get rid of your data headache today, it's no longer a necessity.
It's a choice.