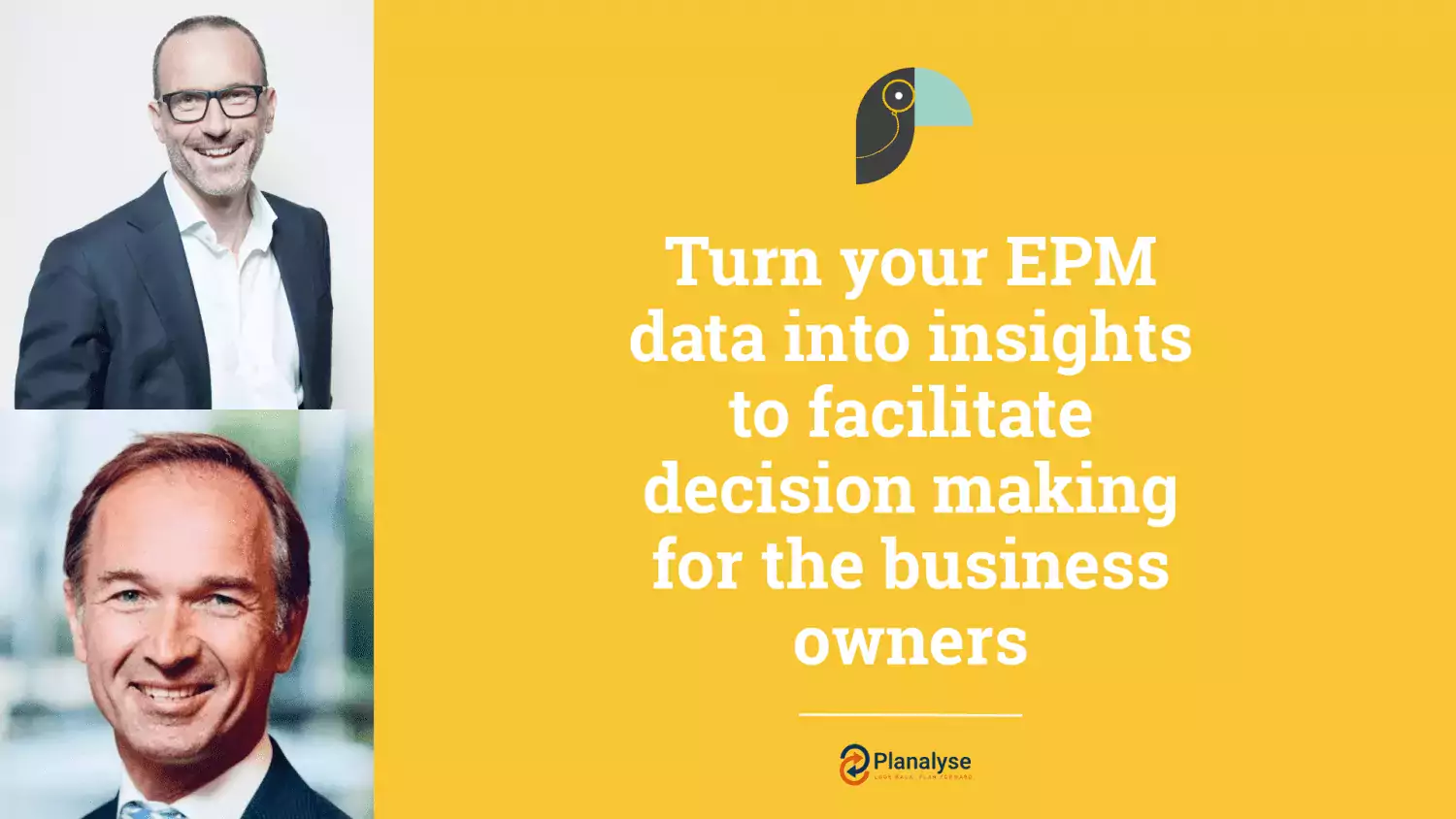 The future of Enterprise Performance Management is data
In a landscape of increasingly complex reporting processes and tools, the next evolution of Enterprise Performance Management (EPM) will be to bring data in the hands of everyone involved in the performance of the organization. Indeed, companies need to be able to have easy access to trends, information in real-time based on their data in order to make relevant decisions.
Plus, topics like Corporate Social Responsibility (CSR) and Integrated Reporting are becoming more and more integral part of a company's reporting and communication.
In this 30's minutes webinar, Yann Toutant, Country Manager Toucan Toco, and Jan de Bruin, EPM expert will share their expertise and show one of the Toucan Toco Application to finally fulfill the BI promise.
Why watch this webinar?
Share insights into your company's performance with all your board members, directors, managers, employees, and external stakeholders
Learn how to report, communicate on all types of information, insight included
Leverage your EPM solution (like CCH Tagetik, Onestream, Oracle and SAP) with Toucan!
Discover the easy-to-use, easy-to-access Toucan Platform simple as any daily application on your smartphone
WEBINAR AVAILABLE HERE ⤵️
TO DIG DEEPER