BigQuery is growing in popularity as Google's data warehouse offering, specializing in storing companies' data sets. The NoSQL features such as simplicity of design, horizontal scaling, and faster performance allow users to structure their data quicker and more efficiently. These features are the reason behind BigQuery's explosion in the past decade and make BigQuery a great tool for storing and structuring data. Data storage and structuring is an important foundation, but organizations are struggling with using that structured data to draw insights, create dashboards, and generate reports.
Analytics solutions drive insights and contextualize data, but the fit has to be right. They won't replace integral parts of your data stack like BigQuery, but they will make more use of your BigQuery data.
There are many analytics solutions promising seamless integration with BigQuery. While they can all technically offer benefits, it's easy to promise a revolutionary data experience but harder to tailor a streamlined solution for specific use cases.
Layering the right analytics solution on top of BigQuery can help an organization make use of its structured data. Analytics solutions offer a seamless connection with BigQuery, importing data sets into an application to update data visualizations. Rather than employing your data team to manually build out dashboards, companies can employ analytics solutions to generate error-free insights.
So which analytics solution should you pair with your BigQuery infrastructure? Here are the five most popular options and how they perform.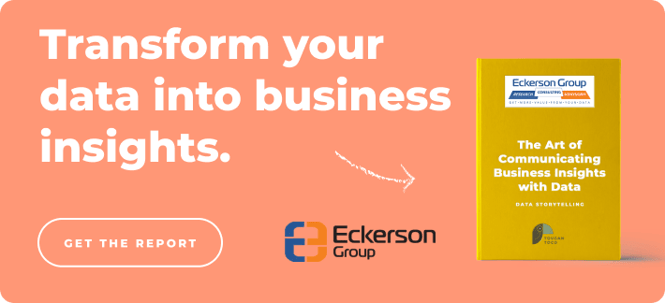 01.

Toucan Toco

Who it is made for: Non-technical users
Data level needed: Novice
Unique attribute: Context everywhere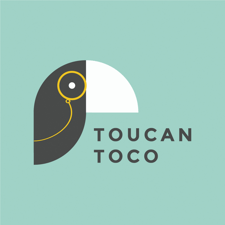 First on the list is Toucan, ranking number one in usability according to G2. With a one-click integration to BigQuery, the tool makes connecting your data as easy as possible. Toucan's user experience is designed to involve the non-technical user in the data process, allowing business professionals to create dashboards, generate reports, and collaborate to gain insights from their BigQuery data.
While many of the platforms on this list require coding to create visualizations, Toucan's platform is 0-code making data accessible to the non-technical user. Toucan leverages its connection and 0-code design to arrange your BigQuery data into easily understandable data stories.
Toucan does this by incorporating simple but useful features such as personalized KPIs, user-friendly navigation, and a glossary section to keep users informed. This focus on non-technical users makes Toucan a great option for small to large organizations that do not have large resources to dedicate to data teams. Collaboration is emphasized in Toucan to help users discuss their data stories without having to leave the application. Each application includes dedicated comment sections and annotation capabilities with supported instant sharing via email, Slack, and other platforms.
With context throughout the application, one-click integration, and a focus on non-technical users, Toucan is a great option to layer on top of BigQuery.
02.

Looker

Who it is made for: Google Data Suite users
Data level needed: Advanced
Unique attribute: Enterprise focus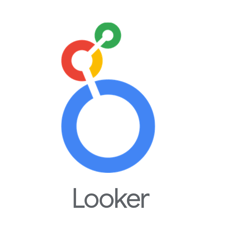 Looker is Google's business intelligence offering that focuses on data visualization. Looker's connection with the platform is optimized, but the connection process is lengthy and difficult to implement without advanced data knowledge. Looker is positioned as an enterprise-focused solution, catering to businesses with large budgets and developed data teams.
While Looker may be a good option for bigger enterprises, it is important to note that Looker is a complex platform. Its UX takes a long time to master, and the platform uses LookML as its only coding language. While the language is easy for a data expert to understand, an expert familiar with Looker as a tool is necessary to enjoy its benefits. Looker's upside is dependent on a specialist, and non-technical users will not be able to access their data. The platform's steep learning curve limits non-technical users from using the platform and unlocking their data but can be a useful solution for an organization with a Looker specialist and a big budget.
Since Looker and BigQuery both exist in Google's data ecosystem, they are optimized to work symbiotically and handle large data sets. Users report satisfaction with Looker's scalability and its ease of handling large volumes through BigQuery.
Looker is a great option for companies with a big budget, a data team specializing in LookerML, and who are confident in extracting BigQuery's full potential.
03.

Tableau

Who it is made for: Data architects
Data level needed: Advanced
Unique attribute: Customization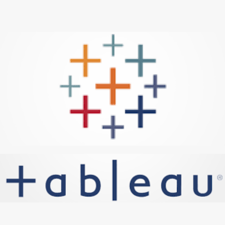 Tableau is a popular data visualization platform designed with data architects in mind. Its connection with BigQuery is stable and high performing, although the platform's coding requirement and complex documentation make it impossible for a non-technical user to establish this connection.
Once a BigQuery connection is established, extensive coding knowledge is a must for manipulating your data sets within Tableau. Depending on your use case, building advanced models and visualizations in Tableau requires knowledge of Python and R, excluding non-technical users from the dashboard construction process. For large companies with a dedicated data department to build dashboards and generate reports, Tableau is a great solution.
Some of Tableau's drawbacks lie in its customer service and pricing. Although the software comes at a low price tag, hidden fees raise the price significantly after using Tableau. Even when a data expert is operating Tableau, chances are that they will run into issues. Since it is a specialist-oriented tool, Tableau's customer support has proven to be lacking, delaying projects for users without expert-level knowledge.
Because Tableau is an analytics solution designed for technical users, it should only be used in the way it was intended - with a dedicated data team and a large budget. If these two factors are in place, Tableau's BigQuery connection and customization capabilities make it an effective enterprise solution.
04.

Power BI

Who it is made for: Data analysts
Data level needed: Expert
Unique attribute: BI specialization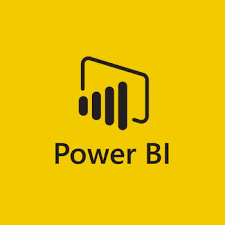 Power BI is Microsoft's most powerful business intelligence offering that focuses on enterprise analytics. Power BI's connection to BigQuery can be easily established using Power BI's documentation. However, its enterprise focus limits its usability to companies with dedicated Power BI specialists.
Power BI's steep learning curve, lacking support, and complexity have limited the solution to large enterprises with a wealth of resources. The platform uses M language as its coding protocol, which is easily understandable by data experts, but creates unnecessary hurdles when constructing visualizations. Power BI's layout and user interface are also dated and complex, making it impossible for a novice or intermediate users to take advantage of its benefits.
The main problem with Power BI when paired with BigQuery is its difficulty in handling large amounts of data. The platform's scaling issues are one of Power BI's most significant limitations, with users reporting crashes, bugs, and significant lag when entering large data sets. For enterprises looking to import large amounts of data from BigQuery, Power BI may not be the best solution.
Power BI's steep learning curve, scaling issues, and lack of basic features make the product difficult to use with BigQuery, although it may be a good fit for firms with a dedicated Power BI specialist who can operate the tool with minimal errors.
05.

Qlik Sense

Who it is made for: Advanced users
Data level needed: Advanced
Unique attribute: Ad-hoc exploration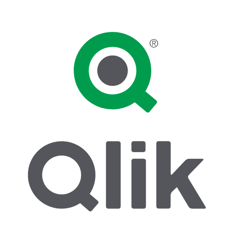 Qlik Sense is another well-known embedded analytics offering that supports BigQuery integration. Its connection to BigQuery is straightforward and can be established by using Qlik's documentation. Unlike some of the options on this list, Qlik's specialties are ad-hoc analysis and reporting, making it a good tool for generating predictive insights.
Qlik's main differentiator is its Associative Engine, which has knowledge of relationships between data sources. While the engine can be helpful for duplicating databases, it does not update the original database if changes are made. Although the platform supports drag-and-drop to simplify data visualization creation, users must understand Qlik's proprietary scripting language to create visualizations.
Qlik's proprietary scripting language gates off the non-technical user from taking advantage of its perks. Because even a Qlik expert can experience problems with scripting, support is a necessity for the non-technical user. Qlik's support is notoriously absent, with users reporting poor instance tracking and waiting days before hearing a response. Computing and manipulating data on the fly is also a weakness of the platform, making it difficult for users to pivot and make necessary changes.
Qlik can be an effective layer over BigQuery for an organization with a Qlik expert that can decrease reliance on support and understands its complex scripting language.
Which BigQuery BI/Reporting Tool Do I Choose?
The analytics solutions on this list all bring benefits to their intended users, and any of these solutions paired with BigQuery can perform with the right amount of resources and expertise. However, Toucan's BigQuery integration serves a larger amount of non-technical users providing data context and insights with fewer resources.
Toucan's scalability allows it to perform with large data sets, which is one of the most important criteria for an effective solution that sits on top of BigQuery. Its one-click integration, collaborative features, and user-friendly UX help decrease confusion and allow non-technical users to enjoy all of the tool's benefits. Toucan's versatility and data storytelling capabilities give users the ability to observe and share their organization's data story in real time, giving all users context to their data.