Klipfolio is marketed as a modern, lightweight BI solution that allows users to make better and confident decisions. Though it is modern, Klipfolio is most certainly not lightweight. To start off Klipfoloio uses a special querying language somewhere between SQL and excel. Though not difficult, it does have a bit of a learning curve. What really adds complexity is the cluttered UI. For starters there is no hide windows option, making users resize windows to be able to view multiple charts on the same screen. The buttons to complete tasks are scattered through different menus, considerably slowing down the building process. Lastly, the onboarding is an add-on, not included in the basic package, you have to pay extra to get a support ninja who can help with the onboarding process. This seems more like hiding costs to seem cheaper rather than an upsell.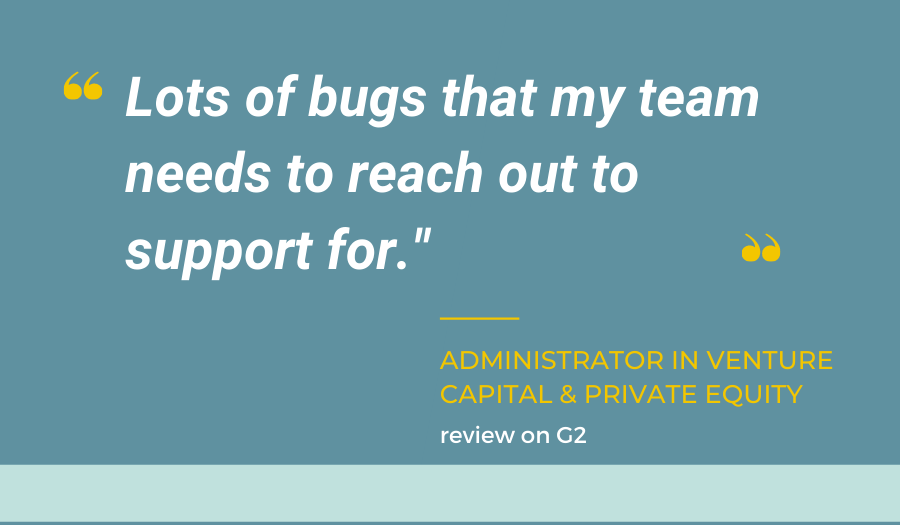 With a complex user interface, coupled with learning a new query language and a lack of onboarding support, it seems like the process of getting from data to insights with Klipfolio is near impossible. That is why we compiled a list of top 5 alternatives that do not have the drawbacks that Klipfolio has.
01.

Toucan Toco
Native query language
✅
Simple guided UI
✅
Easy onboarding
✅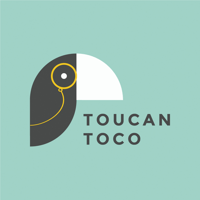 Toucan Toco is the highest-rated analytics solution on G2, This is in large part due to the easy-to-understand guided analytics. Toucan was built for non-technical users, so the UI is straightforward, with the platform prompting you to take the next step. This ensures that you never get lost or flustered while building your analytics. The query language is simple to understand and use. It is almost like writing your requirements in the platform, which then gives you actionable insights from your data.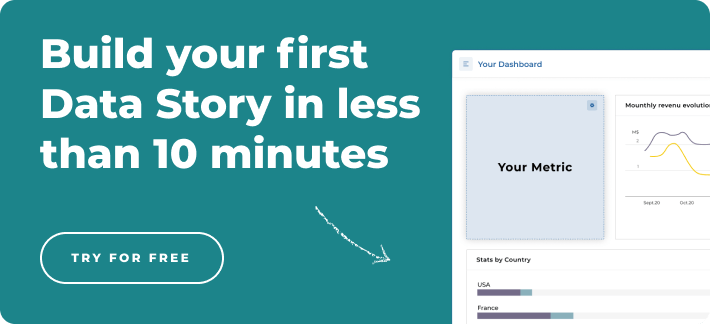 The best aspect of Toucan is the onboarding. A customer success team takes you through each step. They supplement it with a Trello board and videos so you have a linear learning process that can be completed within 2 weeks, irrespective of your technical level. This is what makes Toucan the best alternative for Klipfolio.
02.

Databox
Native query language
✅
Simple guided UI
🚫
Easy onboarding
🚫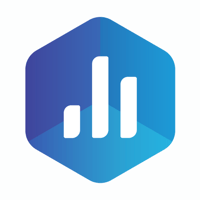 Let's start with the good. Databox does not require you to learn a new querying language to use their system. This means the learning curve to use the platform isn't steep. That's where the good news ends. The complications start with data connections. The UI is riddled with bugs and getting any accurate reports or data becomes impossible.
Though the onboarding is straightforward, that is because most companies start at the lower tier. This tier is extremely cheap but comes with almost no functionalities They do not tell you that all the functionalities in the trial are only after at the highest tier until you have signed a contract with them. Classic bait and switch. But if you have low analytics needs and cannot allocate a large budget for it then data box is the best alternative to Klipfoloio for you.
03.

Grow.com
Native query language
✅
Simple guided UI
🚫
Easy onboarding
✅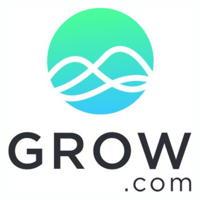 Grow.com uses an easy-to-understand querying language and has a relatively simple UI. The onboarding process is also easy. This makes it overcome all of Klipfolio's drawbacks and it seems like the perfect alternative to Klipfolio until you dive deeper.
Grow.com has two main shortcomings, it is slow and you are locked into a contract. Yes the UI is buggy and unreliable but what truly makes it agonizing to work with is how slow it is. Fields take a few seconds to load so if you want to check all your data, you have just wasted away a day. Knowing that their solution can be tricky to work with and not all users have the time, Grow.com tends to lock in customers in a full year's contract with no out. If you are ready to wait a little and aren't afraid of commitment, then Grow.com is the best alternative to Klipfolio for you.
04.

Google data studio
Native query language
✅
Simple guided UI
🚫
Easy onboarding
🚫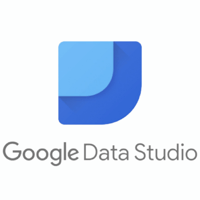 Google data studio is the only free solution on this list. As a Google product, it uses a native query language making it easy to understand for most users. It doesn't offer as much functionality with regard to analytics, but you can't ask for everything with a free solution. For the limited functionality that it does have, the UI is quite complicated. You will need significant assistance to know how to navigate the platform, build charts, connect to data and gain insights.
The issue here is that there is no onboarding. It is a free solution and as such has onboarding resources on the internet or in user suggestions in a community. So unless you personally know of someone who is a Google data studio expert, don't expect any onboarding help to arrive. If you need a free analytics solution, Google data studio is the best alternative to Klipfolio for you.
05.

Geckoboard
Native query language
✅
Simple guided UI
🚫
Easy onboarding
✅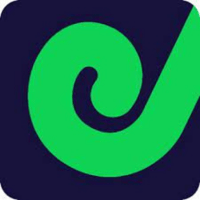 Geckoboard is a static platform great to display data. With a native query language, Geckoboard is easy to use and navigate for most users. The UI however is not that simple. Steps like connecting to your database or building usable visualizations cannot be done without the assistance of a support team. Further, the charts start to look very similar to each other with a total lack of customization.
The onboarding process is done well. As a small team, they focus their efforts to make sure the customers are up and running with their analytics. Having a limited number of users means there are more resources to be spared for each one of them. This makes Geckoboard a great alternative to Klipfolio