Logi is an embedded analytics solution under the Insights Software umbrella. Logi Analytics markets itself as a platform designed for product managers and developers needing to rapidly build, deploy, and maintain engaging applications. There are three major issues preventing it from fulfilling this promise.
The first is a heavy reliance on XML files. Developers might be able to navigate it, but asking product managers to use XML to specify report format and functionality, seems like adding difficulty. This makes Logi unintuitive and hard to use. The second is a broken self-service module. As a G2 reviewer aptly put it, " The self-service module itself is an app sitting on top of Logi and while it is a better option for non-technical folk, it's still slow, sub-performant and doesn't offer meta-data facilities out-of-the-box for ODBC-based data sources."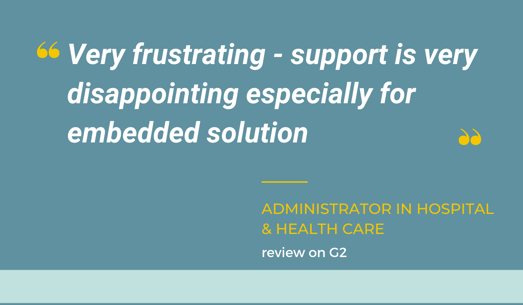 The Last issue comes with support. The blame can more so be shifted onto the parent company, Insights Software, for only offering customer support to specific regions in the North American hemisphere. Enforcing rigid hours and alienating a large part of the world.
Embed analytics does not have to be this complicated to build or to use. Here are the 5 best alternatives to Logi.
01.

Toucan Toco
0-Code Environment
✅
Guided Analytics
✅
Worldwide Support
✅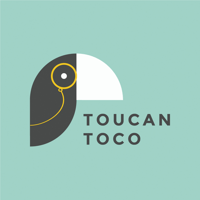 Toucan comes in as G2s highest-rated embedded analytics solution. A lot of it is due to the ease of building charts and graphs. The 0-code building environment lets users of all technical levels go from data to analytics in no time. YouPrep is a Toucan functionality that lets users manipulate and compute data on the go, without needing an expert.
The entire analytics process in Toucan is completely customer-facing with ample context. This makes sure that users are never lost and always understand what is going on, letting them get actionable insights without the need for a data analyst. In teams of quality of support, Toucan has a 99% rating on G2, the highest for any analytics solution. Being an International company, Toucan has support for all geographic areas, so every customer gets the same level of care.
In this head-to-head, Toucan definitely comes out on top, making it an excellent alternative to Logi.
02.

Looker
0-Code Environment
🚫
Guided Analytics
🚫
Worldwide Support
✅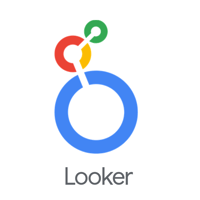 Having Google as a parent company, Looker has 24/7 support for all geographic areas. The only drawback is that the support is chat-based. So while minor questions can be quickly resolved, resolutions for major technical issues become cumbersome. Looker is made for developers, this is made evident with its Looker Developer Portal. So the build environment is full of code and only navigable by an experienced developer.
Looker is a technical platform and they pride themselves on it. They even have you learn lookML a custom scripting language to be able to use Looker effectively. So though it may seem guided to certain experienced users, it is just their familiarity that makes it look that way.
But with a better support and build environment, Looker outperforms Logi as an embedded analytics solution, cementing it as a great alternative for Logi.
03.

Domo
0-Code Environment
🚫
Guided Analytics
🚫
Worldwide Support
✅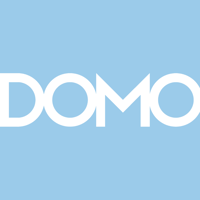 Domo is an analytics solution made to connect people and data. Though it has an extremely intricate onboarding process, Domo's support team is always at hand. With most of their users being in the North American region, Domo hasn't had to tackle the issue of worldwide support as of now. But if it is anything like their current customer support, then there is no douth that it will be impeccable.
Sadly, that's where the positives end. With a high degree of technicality needed to simply connect data, the manipulation, charting and analytics process is too hard for most users. It is as far away from a 0-code environment as an analytics solution could possibly be. There also doesn't seem to be a logical step or process to follow. The platform tries to guide you through the analytics but with a twisted and winding path to follow, even the guiding system seems to get lost.
Still, encompassing all the functionalities of Logi, added with extra support, Domo manages to rise to the top. Solidifying its place as a great alternative to Logi.
04.

Sisense
0-Code Environment
🚫
Guided Analytics
🚫
Worldwide Support
✅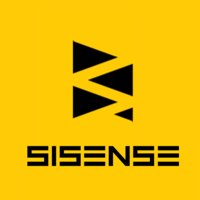 Though Embedded analytics isn't Sisense's bread and butter, it is still a product great offering. Customer support from Sisense is one of the best. This mostly arises due to the high volume of support needed for Sisense. Its cute features, like elasticubes, make it hard to understand and harder to navigate.
The coding environment isn't complicated once you have a hang of their customer scripting language. It is a steep learning curve to grasp how Sisense analytics works. Though the analytics itself isn't guided, the customer support team is always at hand making sure you are supported at every step of the process.
Sisense isn't the easiest analytics solution to start with but once you get the hang of it, it beats Logi hands down, making it one of the best alternatives for Logi.
05.

Mode
0-Code Environment
🚫
Guided Analytics
🚫
Worldwide Support
✅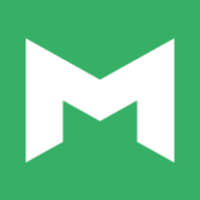 Mode is a cheaper, less functional counterpart of Logi which can be great for companies with lean analytics needs. Mode is the smallest company on this list and also has the most inexpensive analytics offering. This comes with a coding environment that lacks direction. Marketed as a combination of SQL, Python, R notebooks and interactive visualizations, it fails to reach any of their individual potentials successfully.
Since Mode is so lean in the functionalities that it offers, you might think that it would be easy to navigate, but that is not the case. It is pretty cumbersome and unintuitive. The support is fair. It is relegated to only the North American region, but that is also where all its customers are.
Mode has all the functionalities of Logi for a fraction of the cost. It is definitely a great alternative to Logi for companies trying to cut down their analytics budget.
Where Logi underperforms as an embedded analytics solution, a lot of platforms win. There is no need to continue using Logi now that it has become a part of Insights Solution which is notorious for cutting down functionalities while focusing solely on sales. It is time to make the switch to a better solution, so your users can have a better-embedded analytics experience.