If you are in the data analytics space or use any form of data to get results, you would have surely come across the term white label analytics. But what does it mean? and why is it used everywhere from healthcare to fintech?
White labeling is a legal protocol that allows one product or service to be sold and rebranded under another company's brand. All of Toucan's analytics offerings can be white labeled. Today we will be focusing on the white label analytics offering.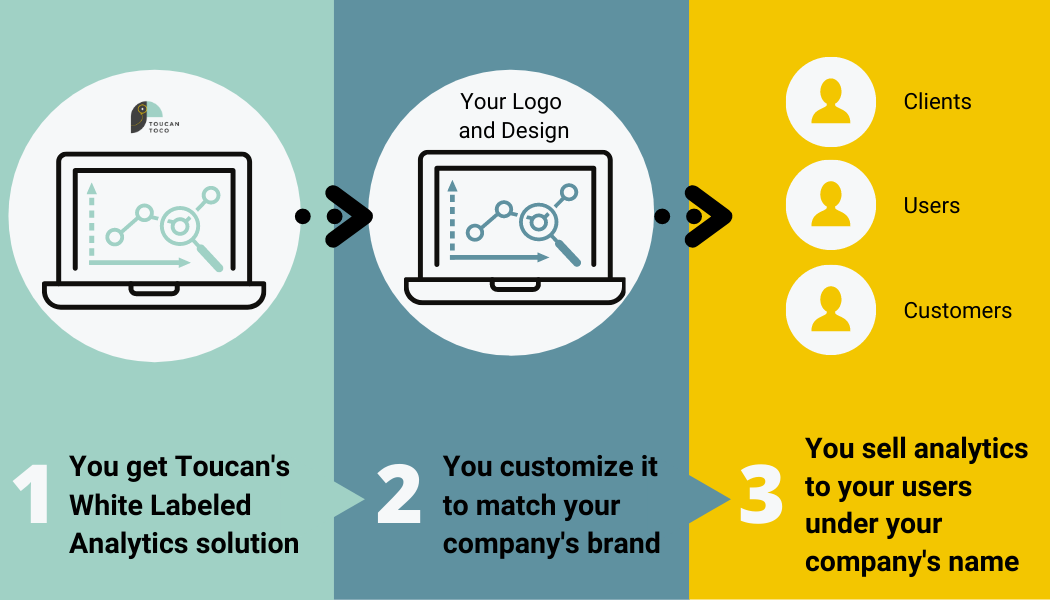 White label analytics is a subset of
embedded analytics
. Like embedded analytics, it is capable of integrating with any XaaS (Anything as a Service) product or on-site infrastructure to help better understand your data. The white labeling feature allows companies to completely personalize a third-party solution and seamlessly combine it with their existing product. With recent technological advancements, white label analytics has become a scalable, secure BI solution.
On top of saving companies time and money, white label analytics offers a variety of other benefits.
Customization
The key differentiating feature is the ability to white label the vendor's
data visualizations
and storytelling to fit with your brand. You can change the font, color, background and look to match your existing product perfectly. You also have the
option to add visuals of the brand, like, logos, images, videos directly in the app to create a fully realized environment.
It will look like an
in-built analytics solution
in your offering, greatly impacting your front-end and back-end users.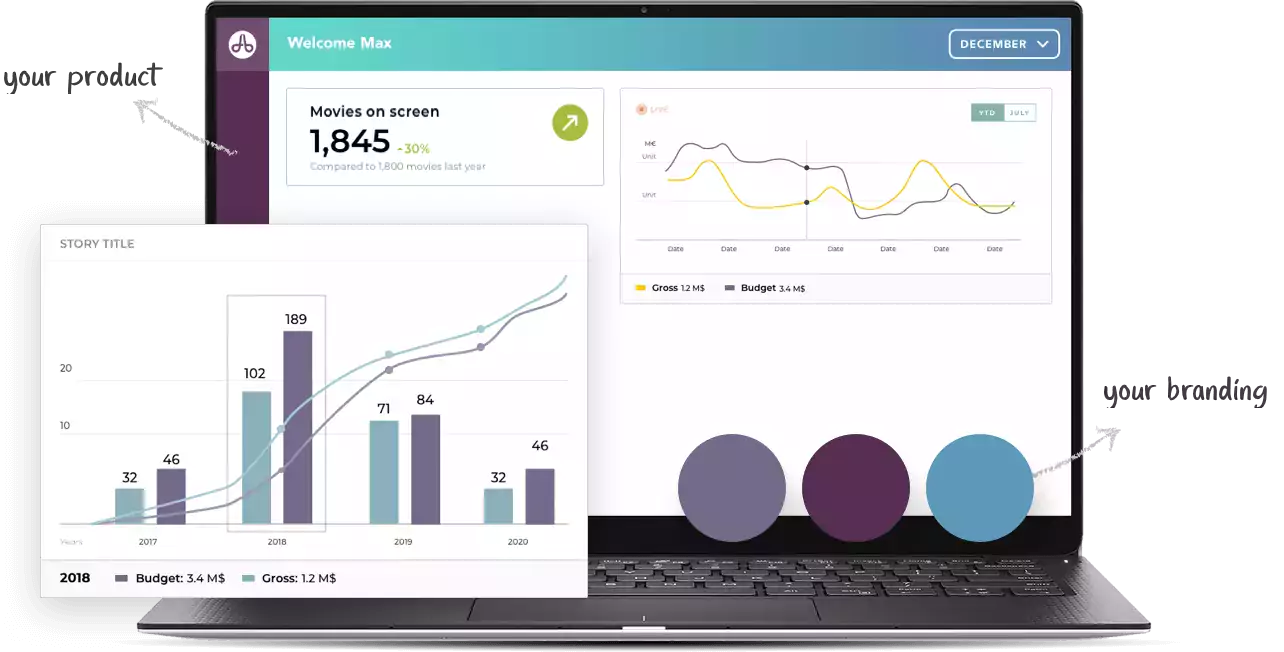 Constant Updates
Any update your white label analytics vendor makes is a free upgrade to your product. You can roll out multiple new analytics features without your dev team having to spend any time and effort. This saves months compared to building in-house and exponentially increases time to market.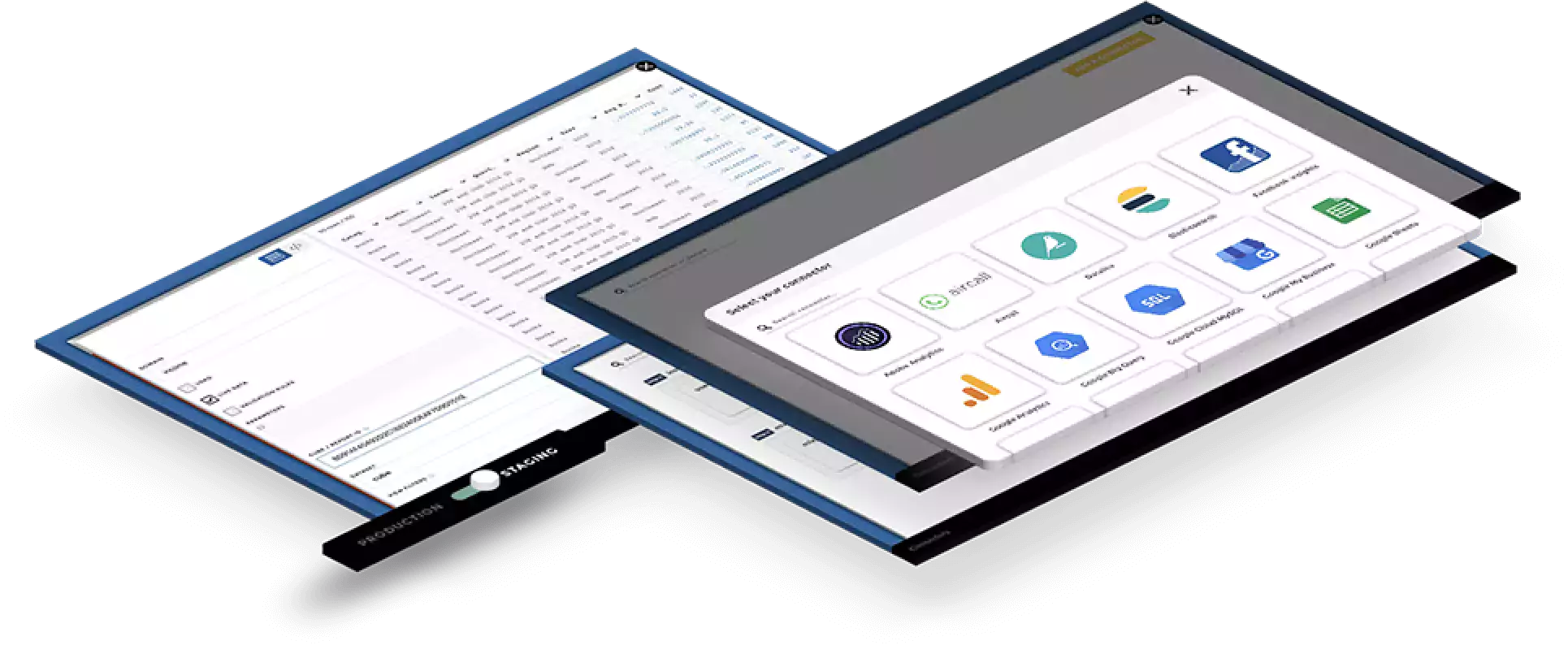 Differentiations
With the XaaS market being extremely saturated, it is important now to stand out, more than ever before. White label analytics helps you do just that. With a fully branded dashboard and analytics report available to clients, you increase the value of your product, while maintaining its core competencies.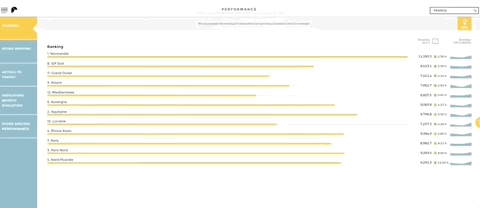 Data Storytelling
This feature is specific to Toucan's white label analytics.
Not everyone has the same expertise with data or the same need for information
.
Data storytelling
allows companies to go past data visualization and convert their data into stories.
These stories will easily translate into actionable insights that are simple enough for any business user to understand, irrespective of their technical literacy. This is where Toucan's embedded analytics stand out.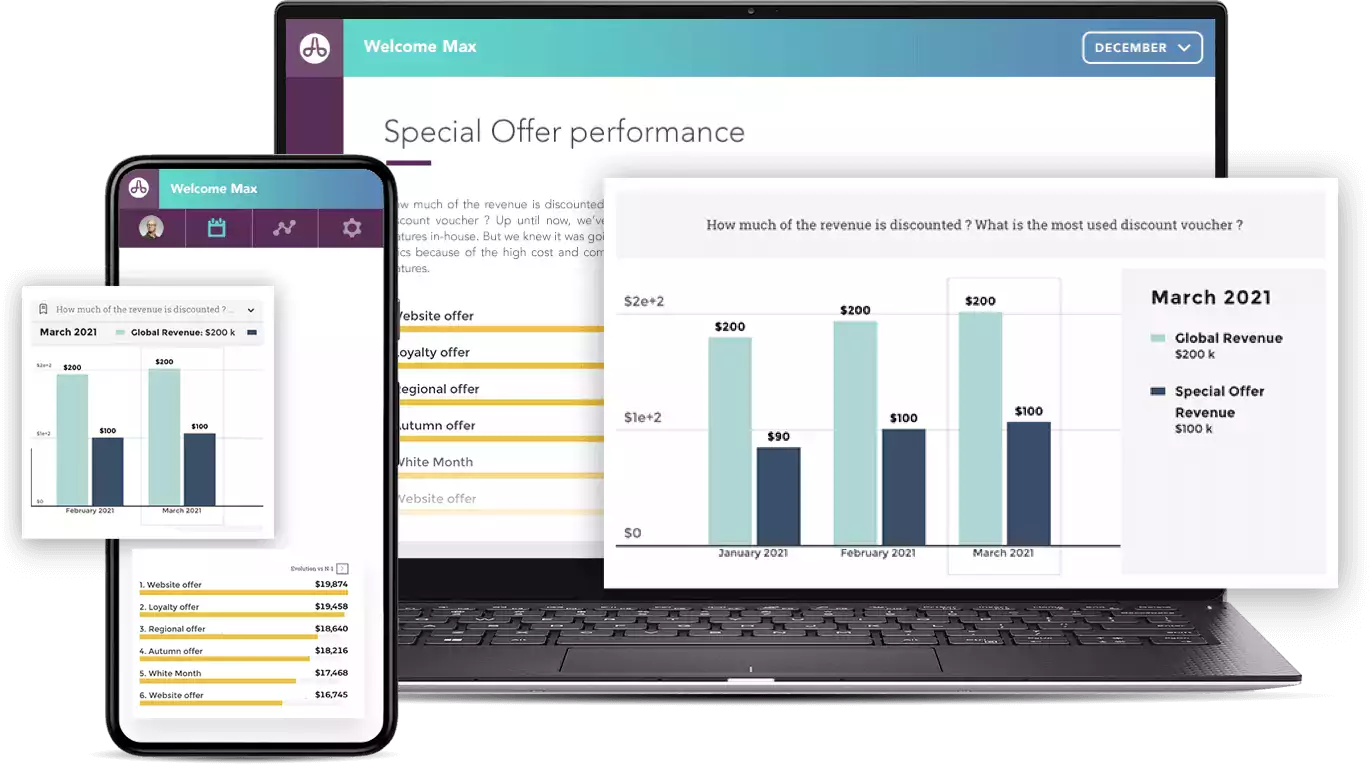 want to know how much white label analytics can save you, check out the ROI calculator.
How to know if you need white label analytics?
You need white label analytics if,
You are a fast-growing company.
Scaling in-house analytics is one of the biggest deterrents to growth. It takes months to develop and needs constant in-house maintenance. Replace it with a white label embedded analytics solution that is made to scale.
Perfecting your core competency should be the number one priority in a competitive and saturated XaaS market. So, you cannot dedicate the time to create an amazing in-house analytics offering which would be a major point of differentiation. White label analytics to the rescue.
Your customers want analytics
If your customers are asking for in-application analytics, it means you needed an analytics offering yesterday. A quick plug-and-play white label analytics solution will satisfy your customers quickly, increasing customer retention.
Check out our demo to see how easily your product can be integrated with white-labeled analytics.