Reporting dashboards are extremely useful. This increases transparency for everyone involved in a project, as well as saving a lot of time. White labeling your dashboards is a great way to personalize them for your clients or for your own organization.
A tricky aspect of white label reporting software is that some solutions require a basic level of coding and a couple of hours to demonstrate your brand elements. The pricing of some solutions may even be influenced by usage limits, making them far less predictable. In this article, we will show you 5 white label dashboard software tools that you can use to easily improve customer experience and ensure brand consistency.
Here are the 5 best white label dashboard software
1.

Toucan

Best suited for: organizations of all sizes looking to get customer-facing white label reporting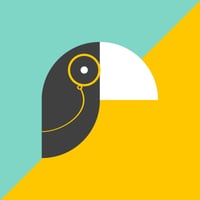 Key features
Toucan is a customer-facing analytics solution to aggregate data from over 100+ sources with in-built data connectors and deliver actionable insights that help business users make data-driven decisions. Toucan is the only 0-code platform on this list and the highest-rated on G2 for ease of you.
Companies can add their logo, colors and branding to all of Toucan's reports with thor white label feature. The best part of Toucan's analytics is the build-once-deploy anywhere feature. Once you build a report it will adapt to any screen size with no extra steps, from mobile devices to TVs. With Toucan you can deploy your white label reports in less than two weeks, impressing your customers and staying ahead of the competition. See how StorySlab did it.
With the annotate and share feature you can send reports via pdf, email or slack. Business users can get more insights using the tips, glossary and comments section which are all inbuilt into the application.
2.

Klipfolio

Best suited for: marketers who need to create dashboards with KPIs for multiple channels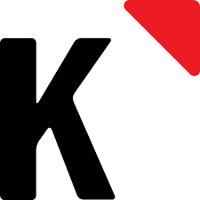 Key features
Klipfolio is a KPI dashboard software to visualize data from different sources with a few data connectors, including spreadsheets, files, and databases – with a knowledge of coding and HTML. It is made specifically for marketers and marketing agencies.
You can customize everything from the product name to the links to the logos and favicons using Klipfolio's white labeling feature. Moreover, it allows you to have your users log in via a domain that you specify and apply custom themes using CSS.
If you want to customize and automate your client reports, Klips (another Klipfolio product) is the solution for you. The dashboard sharing feature allows you to share view-only links with others.
Cons
Klipfolio isn't usable in all industries and situations since they are tailor-made for marketing agencies. So unless you are looking to generate marketing reports for clients, there are better solutions in the market.
You need a separate solution (Klips) to be able to automate your client reports. This feature comes in-built into most platforms on this list.
No matter what the function, users need technical knowledge of coding and HTML. Here is what a G2 reviewer has to say, " 10 MB limit on how much data can be loaded, dashboard refresh issues, data source crashes are silent, time limit of 200 seconds on queries, learning a new language to code, lack of regex extractions."
3.

Domo

Best suited for: midsize to large companies with advanced technical teams that can manage reporting and analysis.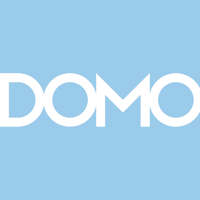 Key features
Domo's data visualization and business intelligence solution has 150 chart types pre-loaded and white label capabilities for real-time access to your business data.
Domo can sync with any data source, no matter the volume, thanks to its pre-built connectors. The SQL editor in Domo allows you to create advanced transformations as well.
Additionally, Domo promises self-service analytics and automated reporting to users, enabling them to answer their own questions and freeing up IT teams for more strategic initiatives.
Cons
Domo's pricing is sneaky. They have a tendency to have a lot of features behind a paywall and the customers are not informed about it beforehand
Domo is known to have heavy-handed sales tactics just to close deals. Here is what a G2 reviewer said,
"Sales function is really misleading, I had technical problems during the trial and they asked me to call help, which was great. However, the person who called was an ADM who couldn't provide technical support at all and wanted to close a 10k deal on the first call so he could ask a technical person to help."
Even though the Domo promises self-service, it is not as easy to use and business users always end u needing tech help.
4.

Whatagraph

Best suited for: small companies that require a reporting solution that includes white labeling and automation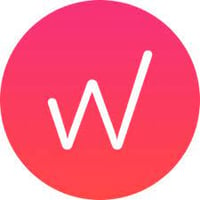 Key features
With Whatagraph, you can create and automate marketing reports using preset templates for cross-channel reporting.
You can customize the colors, add logos to your reports, and use your own domain name with this white label solution. You can send reports to your clients as often as you choose using its automated report delivery.
Whatagraph provides your clients with a clear overview of their performance using data from multiple channels like SEO, PPC, and social media.
Cons
There is a lack of customization available in the charts. This makes it difficult to use for specialty industries and organizations.
They have a slow development process which can be detrimental to some clients. Here is what a G2 reviewer had to say, "DOES NOT WORK. We have used Whatagraph for years. We are now entering month 3 where they are "working on it" and our reports are absolutely unusable. We are being charged full price. We are NOT able to report out. Ask for a manager. Not allowed. Justina has been "sorry" for a while ... and developers are "working on it" ... but they cannot connect Facebook to any of our client accounts and Whatagraph reports are unusable. Our clients are not happy. We look like fools. And Whatagraph will not refund or fix"
5.

GoodData

Best suited for: enterprises seeking a comprehensive business intelligence solution that offers features such as data modeling, data warehousing, and white labeling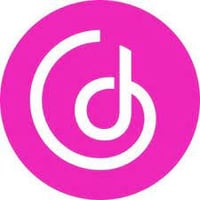 Key features
The GoodData application combines, analyzes, and visualizes data for business analytics and reporting.
As a white label solution, GoodData reports can be delivered under your own brand, thereby becoming a part of your product suite. Everything can be white labeled, including logos, URLs, email addresses, text elements, and custom themes.
It is possible for business teams to generate their own reports and dashboards using drag-and-drop self-service and minimal training.
Cons
Very limited customization which is limited even for small businesses let alone enterprises.
You have to learn a custom MAQL language to be able to build the platform. Further, the platform is unintuitive making it hard to use for non-technical users. Even though the MAQL language is similar to SQL, the customer language lacks a lot of the features SQL has.
Here is what a G2 reviewer had to say, "
The language is proprietary and has a VERY high learning curve, even for experienced analysts.
The visualizations that can be created aren't compelling or overly customizable compared to other tools.
Low adoption rate--there is a smaller network of forums for technical questions or support.
When creating new metrics, it's very difficult to understand the relationships between data sets.
You can't copy and paste MAQL directly into the metric editor. You have to type out the code.
Queries that could be easily written in SQL become complicated nested GoodData queries. This makes QA a huge challenge."
There are many white label reporting tools in the market and each one fits a different type of organization. The most important aspect is to understand your organization's needs, and your company's needs to find a solution that can fit both. The only solution on this list that is scalable and made for business users is Toucan.