Exago has become the latest company to join the umbrella of Insight Software, where they will be absorbed into the Logi Analytics product offering. A big congrats to all the companies involved in the acquisition!
What, you might ask, does the future look like for Exago users? The promise of more analytics capabilities is enticing for their customer base, what let's take a look at what that actually means.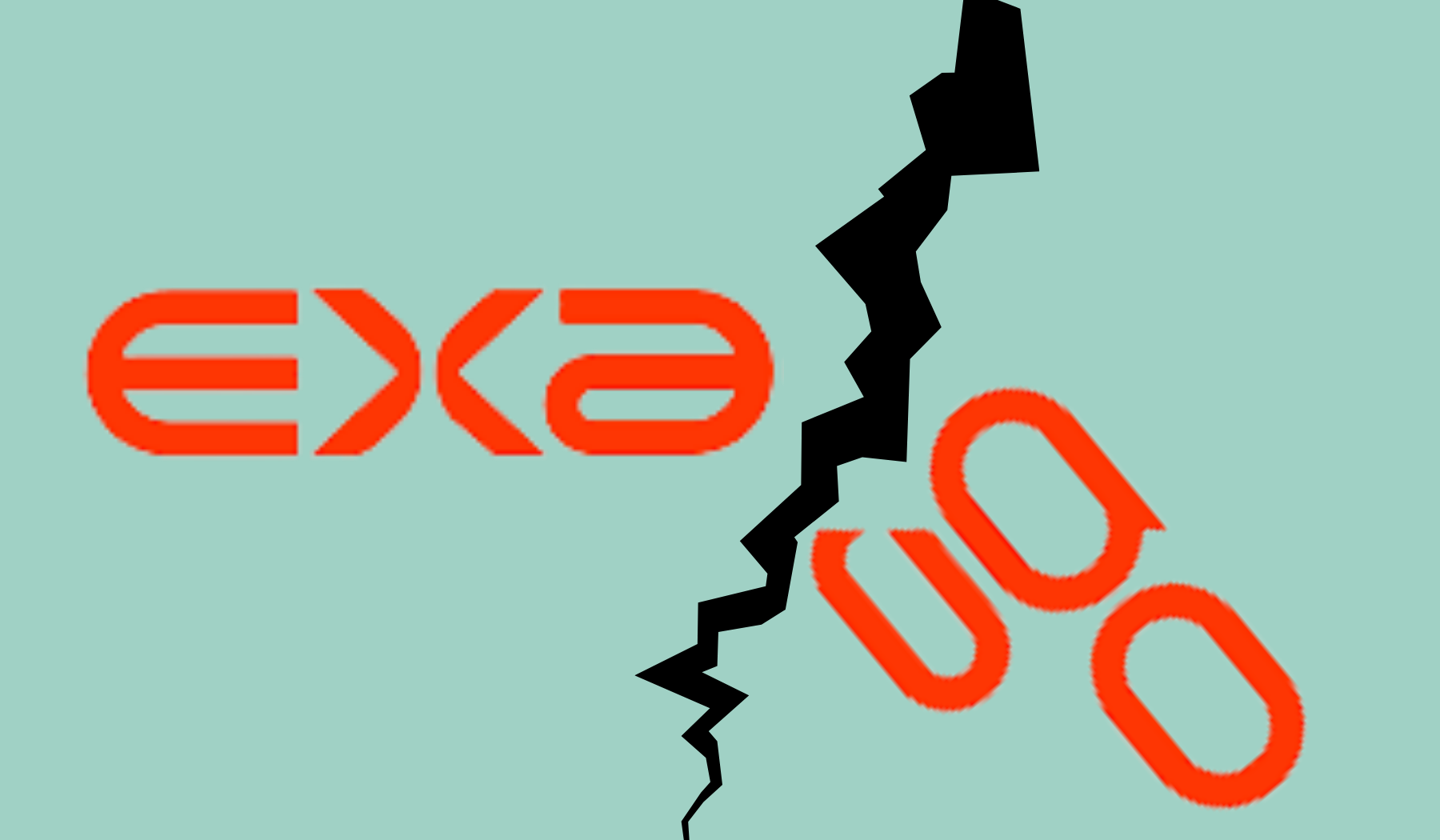 Exago integrating with Logi Analytics
Ease of use
Exago is primarily known for its embedded business intelligence solution that aims to deliver on promises of self-service and ease of use.
When combined with Logi Analytics, a business intelligence solution known for the emphasis it places on technical capabilities, users can expect additional (and unforeseen) complexities.
Additionally, the level of self-service will undoubtedly be lost a bit in favor of deeper technical integrations. While this is unlikely to affect large teams with an abundance of technical resources, small to mid-sized organizations are likely to encounter some headaches.
Upgrades
If the loss of end-to-end self-service wasn't enough, the acquisition means you can all but forget about consistent product upgrades and feature improvements.
Why? Insight Software is notorious for being a serial acquirer that elects to focus on sales instead of product development.
f you're looking for a company to listen to your requirements and adapt the product to meet future needs (which, let's be honest, is everyone these days), it's probably a good idea to look for an alternative to Exago ASAP.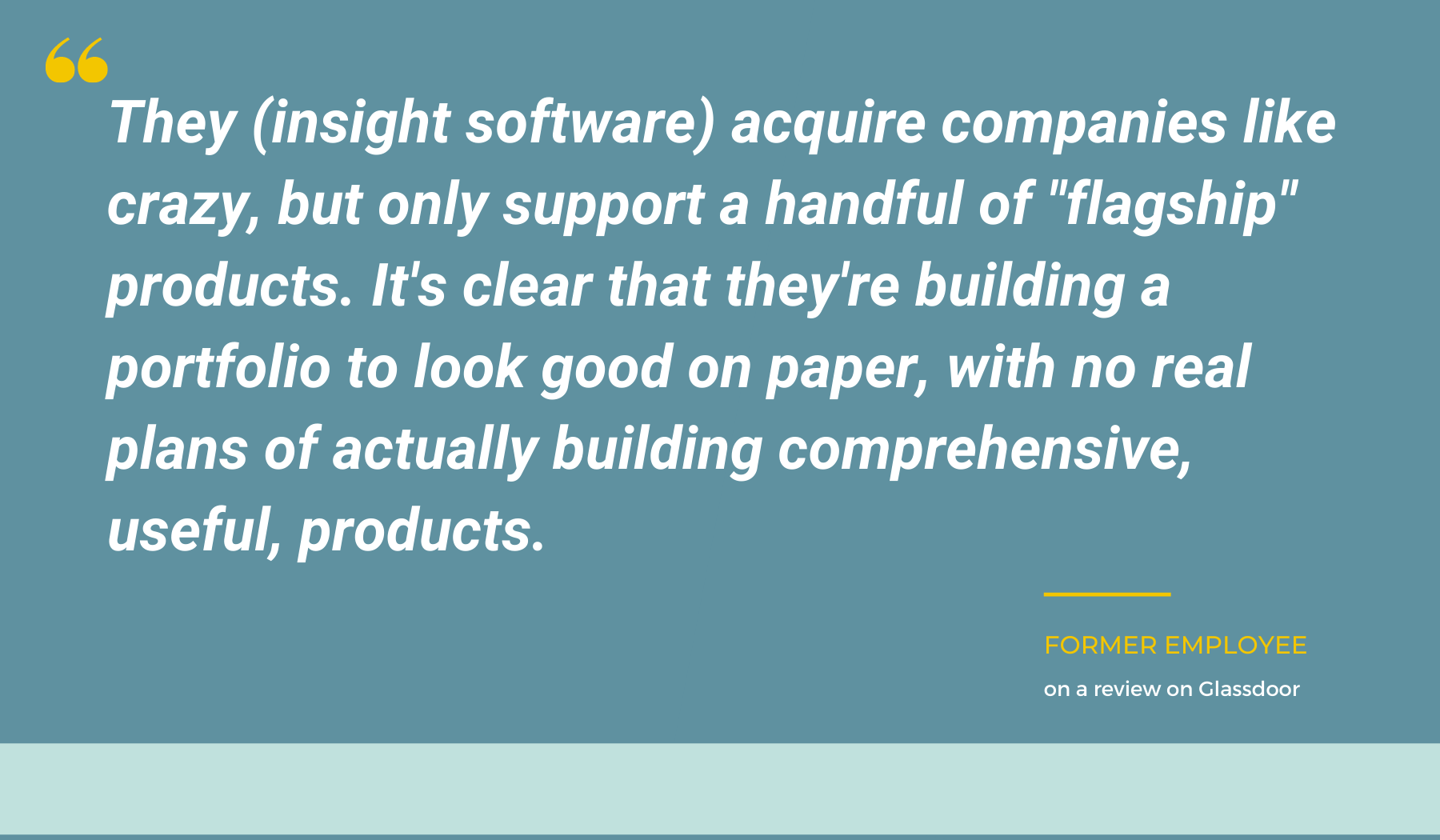 Support
With most of Exago's technical team being dissolved, what remains is a select few sales-driven employees. So, if you're looking to get advice or support for technical issues related to the product, you will be forced to talk to someone who has less experience and knowledge of the product than you do.
And yes, with the additional technicalities of the platform and a transition to a new environment, customer support should be more emphasized than ever. Exago getting added technical difficulties and transitioning to a new environment, now is the time that customer support is critical. If you don't want to be left with half a product that you can't make heads or tails off, you need to find a replacement analytics solution that fits your needs.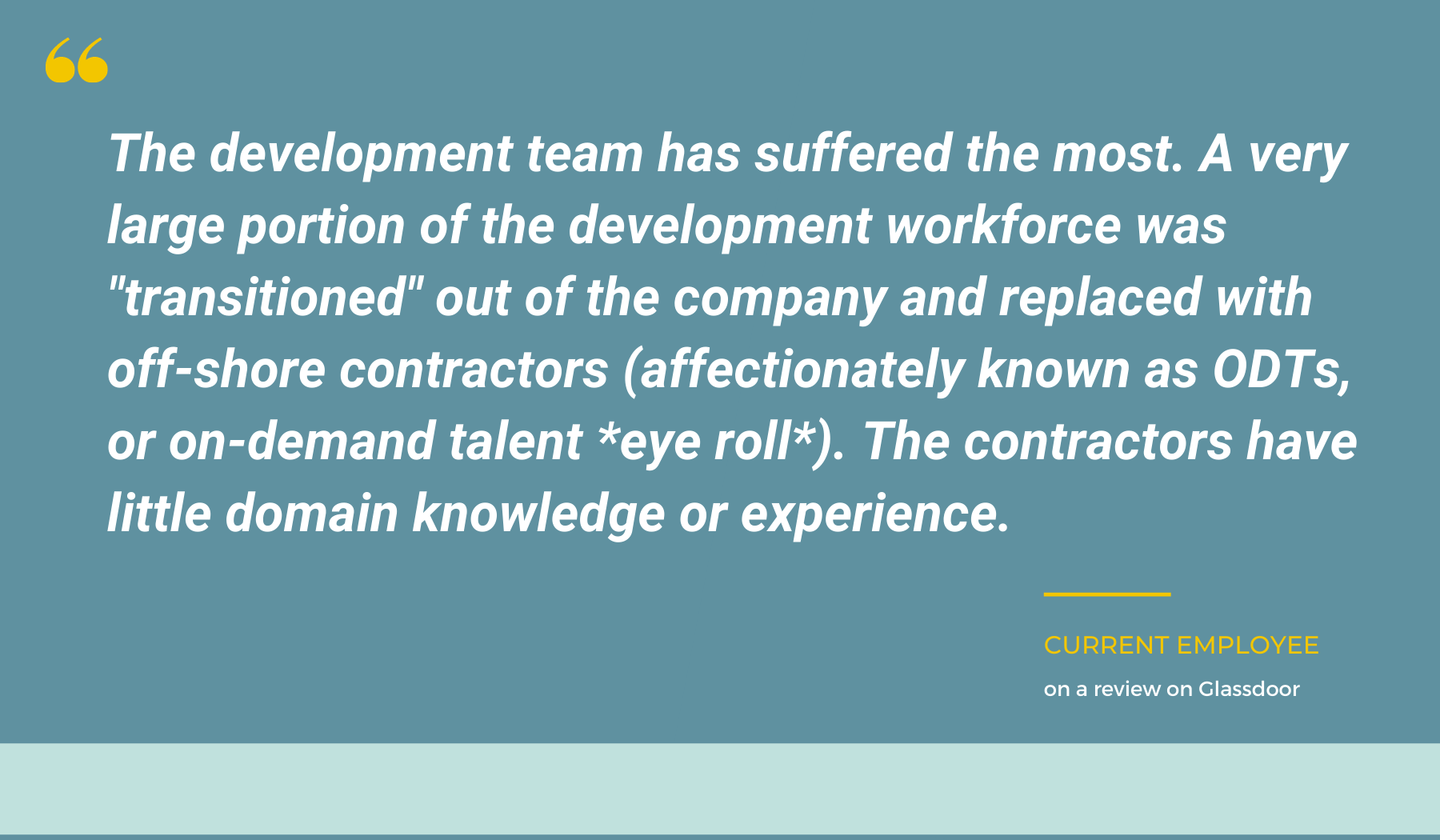 Finding an alternative Analytics solution
Exago is a unique embedded business intelligence software that offers extensive self-service capabilities. So while finding an alternative may prove challenging, it's far from impossible. Let's compare some top alternatives:
| | | | | | |
| --- | --- | --- | --- | --- | --- |
| | Exago | Toucan | Looker | Sisense | Domo |
| No code data transformation | ✅ | ✅ | | ✅ | ✅ |
| Ease of use for builders | ✅ | ✅ | | ✅ | ✅ |
| Easy data connections | ✅ | ✅ | | ✅ | ✅ |
| Previews and action pipelines at every step | ✅ | ✅ | | | ✅ |
| Existing query reusability for multiple reports | ✅ | ✅ | | | |
| True embed: built for the embedded use case | ✅ | ✅ | | | |
| Cloud and on-premise deployment | ✅ | ✅ | ✅ | ✅ | ✅ |
| UX for business users | | ✅ | ✅ | ✅ | ✅ |
| Easy customization and white labeling | | ✅ | | | |
| Embed SDK: deep interaction within your application | | ✅ | | | |
| Built-in responsiveness | | ✅ | | | ✅ |
| Unlimited embeds: ability to embed many dashboards and widgets | | ✅ | | | |
| Built to scale with you | | ✅ | | ✅ | |
If the advanced embed capabilities and self-service weren't enough to convince you that Toucan is the best Exago alternative, here's more:
Highest rated embedded analytics software on G2. See why your

peers love us so much

Deploy in less than 2 weeks with our intuitive system combined with our experienced onboarding and support team
Built-in 0-code framework allows non-technical users to manipulate data on the go, customize charts and add content without needing a Ph.D.
One-click embed allows users to embed charts and graphs into any product at any time
Web-based analytics and responsive design make sure your analytics fits every device and screen size.
No drastic price changes when migrating from Exago
Learn more about the features Toucan has to offer
Transitioning from Exago to Toucan
Why trust us? We're used to post-acquisition headaches. We've helped organizations of all sizes transition from retired softwares including BIME and Chart.io.
We know what it takes to migrate and we're here for you, every step of the way. Your existing product operations won't be affected. That's the Toucan promise.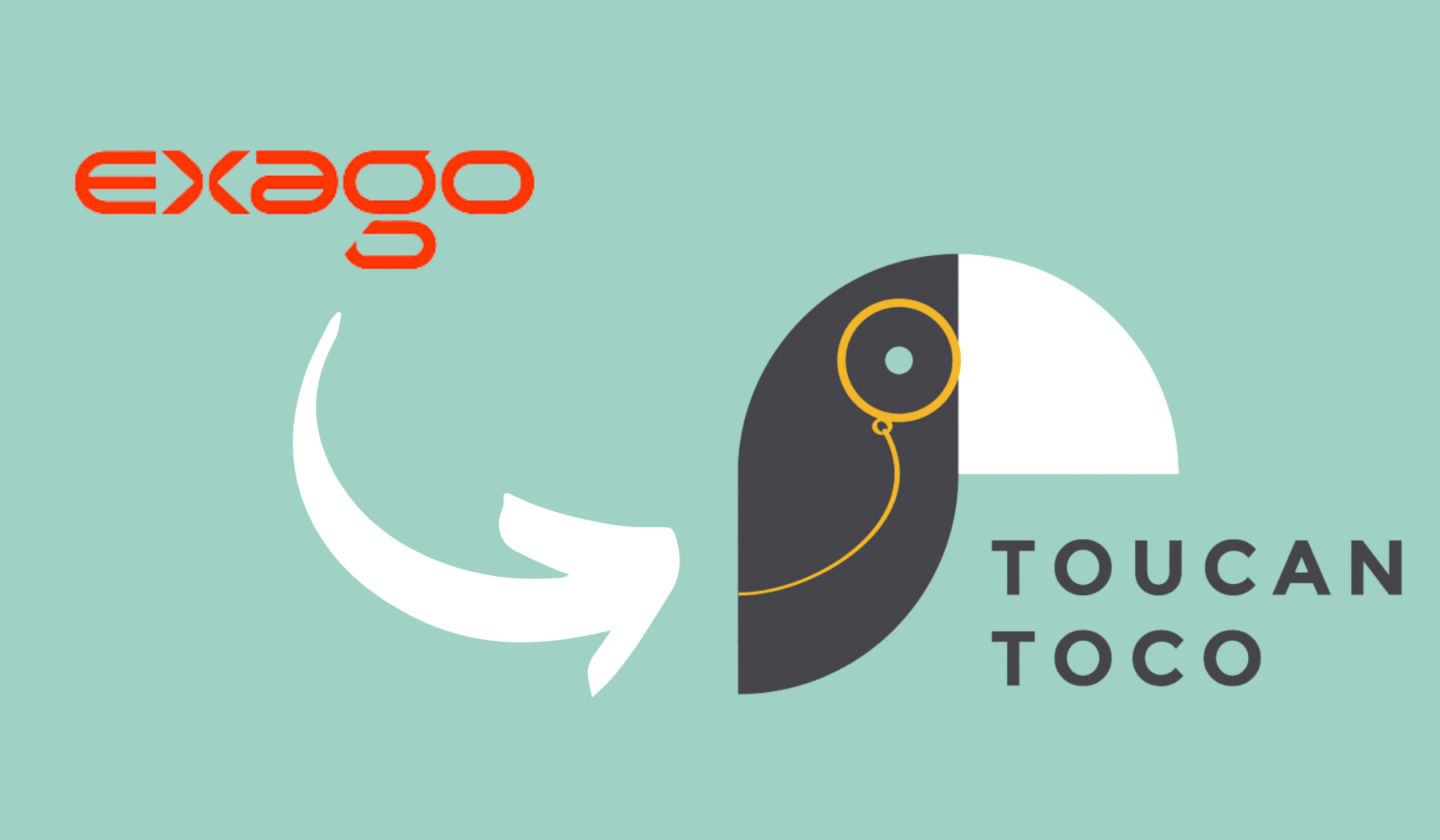 Connecting data
Toucan is built with Any Connect. This means that Toucan has a native connection with all standard market tools build-in. We even have a generic REST API connector to give you access to any open REST API, on top of being able to simply drag and drop excel and CSV files into the platform.
Manipulating your data
Preparing and manipulating data shouldn't be complicated. That is why at Toucan we have YouPrep. It allows users of all technical levels to prepare data for analytics and manipulate it on the go because you shouldn't need a Ph.D. to access your own data and use it. Add in the Visual query builder which is an intuitive feature requiring 0-code to build a chart and your analytics will be up and running in no time.
One-click embed
Once your chart is built it takes just one click to embed it into your product. The best thing about Toucan charts is the added context. You can not just embed lines and numbers into your product hoping to convey all the information. You need to add context with headers, description, glossary and the ability to share the analytics with annotations. This gives more functionalities to your users for the get-go.
Build once deeply anywhere
As a web-based analytics solution, the charts you have embedded can be viewed on any device and screen size without the loss of context. This is due to the responsive design of Toucan. So within two weeks, you can connect your data, manipulate it, build charts, add context and deploy it on any device. All of this along with having a great onboarding and support team by your side.

Exago is going through changes that won't be favorable to its current users in the near and distant future. To save your analytics from stagnating and breaking due to lack of support, it is imperative to find an alternative now. Toucan offers the fastest deployment and highest ratings of any product in the market. See what more Toucan has to offer and how you can gain added functionalities and provide higher value to your users while effortlessly transitioning to a new analytics software with a quick demo.