Exago is another business intelligence software that was acquired by Insight Software. Though at first glance Exago seems like an easy to use and build solution, the complexities start to emerge once users dive into the product.
For starters, Exago has an extremely high need for technical assistance. As one G2 reviewer put it, "Do not be fooled by the simplicity of what you see." An embedded solution needs to be easy to use since its primary purpose is to provide actionable insights to non-technical users. So having a solution that is entirely dependent on a few product experts to run and manage defeats the purpose. Even for technical users, the platform isn't intuitive. The path to building actionable insights from data is extremely complicated, providing zero guidance throughout the analytics process.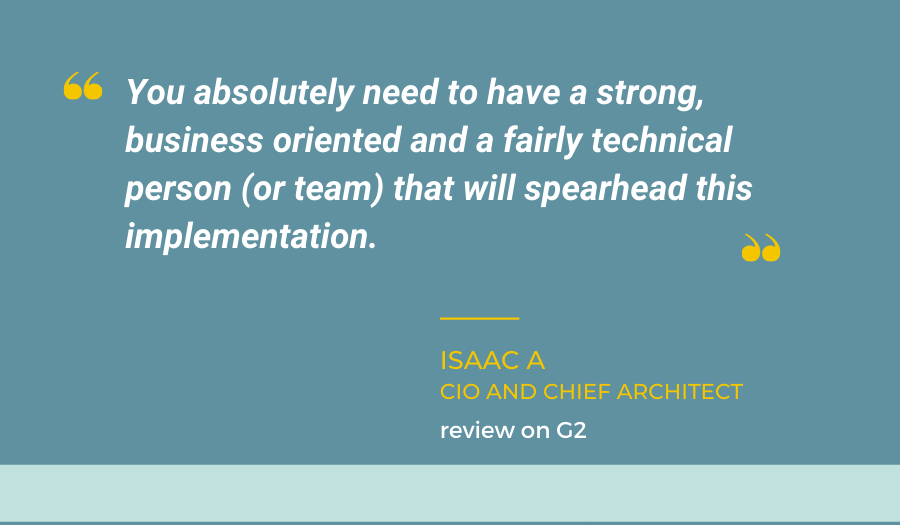 The biggest change seen in Exago is the frequency of upgrades. Before the acquisition, there were continuous changes to the product that required code changes even for minor upgrades to ensure the system runs smoothly. Further, the challenge was to keep up with the upgrades as their process and use weren't documented for users to understand. Now, Exago has fallen into the Insight Software cycle, where upgrades are forgone for quick patches with a heavy focus on sales. This has caused a lot of users to migrate away from Exago. Here are the top 5 alternatives to Exago you should evaluate if you are also considering migrating.
01.

Toucan Toco
Guided analytics
✅
Continuous upgrades
✅
Built for non-technical users
✅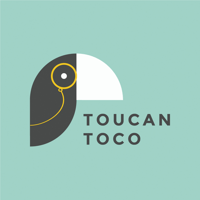 Toucan solves all of the primary problems of Exago. Maybe that is why it is the highest-rated embedded business intelligence software on G2. To begin with, Toucan was built for non-technical users. Its mission is to democratize data and put actionable insights into the hands of decision-makers. Toucan is a great example of guided analytics. The build process is an intuitive, easy-to-understand backend that prompts the user to take the next step. The analytics dashboards have context in every view. With descriptions, headers, tips, highlights, color-coded charts, a glossary and HKPIs, users can easily find actionable insights without needing technical help or getting lost in the analytics.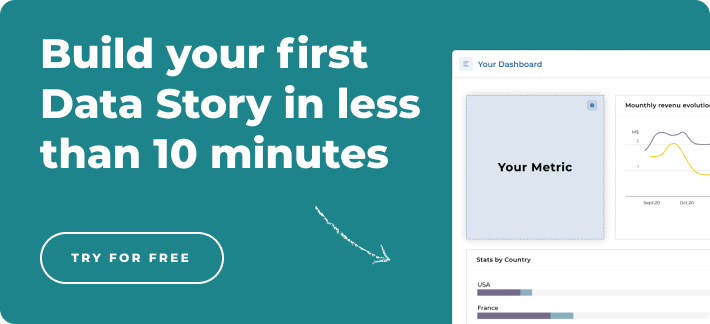 Toucan is a continuously improving software. That is because they listen to their users. The Toucan customer success team regularly checks up on their current users to understand features or functionalities that wanted and hosts hackathons for Toucan developers pushing them to come with the best, most easy-to-understand solution while keeping the users in mind. This makes Toucan the best alternative to Exago. As a cherry on top, Toucan makes migrating from Exago 10 times easier than any other solution, check out how.
02.

Sisense
Guided analytics
🚫
Continuous upgrades
✅
Built for non-technical users
🚫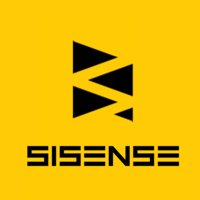 Sisense is a great-looking business intelligence platform. But the major issue is it's lack of scalability and for an embedded solution, that is top propriety. Sisense was built for technical usage. Yes, the simple premade charts can be assessed by everyone but they don't deliver a lot of information. To be able to truly get insights from your data, you'll need extensive levels of customization and coding experience. The analytics itself isn't guided. If you are an experienced user, it can seem easy to use. But new users and customers, get completely lost in the analytics due to a lack of context.
In terms of upgrades, Sisense is right alongside the industry levels, they never let their product stagnate. The only issue is sometimes the upgrades lead to existing charts and dashboards, breaking or not working as intended. Overall, Sisense with its better charts and upgrades is definitely a good alternative to Exago.
03.

Looker
Guided analytics
✅
Continuous upgrades
✅
Built for non-technical users
🚫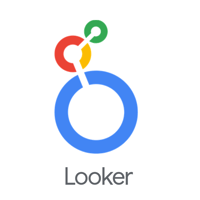 Looker is a popular business intelligence solution, being under the Google umbrella. The major issue, it is not embeddable. The Looker charts are static with a lack of customization making white labeling impossible. The iframe structure used to embed is not extremely secure and prone to breaking. In terms of build, Looker is extremely technical. You need to learn LookML a custom scripting language to gain actionable insights from your data. This makes it extremely difficult for non-technical users to navigate Looker.
On the bright side, with its simplistic design, Looker is easy to understand. Looker provides good context for the analytics with its easy-to-understand graphs and option to color code. It isn't completely guided but a non-technical user will be able to find their way around the platform. Looker is great when it comes to upgrades, not only are they frequent but as any other google product come with tons of documentation for users to review and understand. Looker is definitely one of the best Exago alternatives out there.
04.

Logi
Guided analytics
🚫
Continuous upgrades
🚫
Built for non-technical users
🚫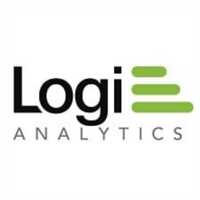 Logi is another embedded analytics solution that falls under the Insight Software umbrella. Knowing that it isn't surprising that there is a lack of upgrades compared to industry standards. Logi was the first example of patching up bugs with bandaids so that the product is workable while focusing efforts mostly on sales. Besides the self-service module, Logi is neither intuitive nor graphical with a heavy reliance on XML files to use report formats and other functionalities. To efficiently use Logi you need a high level of technical knowledge in HTML, CSS and JavaScript.
The analytics itself isn't extremely guided but with a level of trial and error, the platform becomes manageable. Though if you are embedding it for a customer, they might not have the bandwidth to play around with a product to be able to understand it, creating a learning curve to gain actionable insights. Though they have the same parent company and much of the similar issues, with a comparatively easier to navigate platform Logo just inches ahead of Exago, making it a comparable alternative to Exago.
05.

PowerBI
Guided analytics
🚫
Continuous upgrades
✅
Built for non-technical users
🚫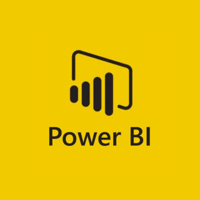 PowerBI is another big player in the business intelligence space, being a part of Microsoft. Surprisingly it suffers from much of the same drawbacks as Looker. The analytics inherently aren't made to be embeddable. PowerBI needs users to learn M language to be able to gain actionable insights from data. M language is somewhere between excel and SQL making it feel a bit outdated and yet extremely complex. The analytics itself isn't guided. It can be equated to getting insights from a pretty excel sheet. The builder knows what every data point, chart and dashboard mean. But without the builder present to explain the analytics, non-technical users will be lost in a sea of cluttered graphs.
Being a part of Microsoft, you can be assured that the upgrades are frequent and aim to resolve customer issues. There isn't a lot of documentation provided regarding the features, but the support team is always at hand to help you through any query users may have. All of this combined makes PowerBI a great alternative to Exago.