A marketing department dashboard is a digital tool that displays the latest data about your company's marketing efforts. It consolidates and tracks various areas in which you are spending money to promote your business, such as social media ads, Google Adwords campaigns, or SEO optimization.
With a dashboard, you can track where you're getting results and what kind of return on investment (ROI) you generate with each campaign type. If you want to improve your craft as a marketer, accessing real-time data and easy-to-make charts and graphs using a dashboard might be a great idea to consider.
Some of the Top Features of a Marketing Department Dashboard
A marketing team typically has lots of different goals and projects at any given time. Therefore, they will generally be hesitant to try new tools if no features are worth their time. Those who use a dashboard for the first time notice a 6% increase in revenue within three months, become full-time users 90% of the time, and quickly relish the ability to pull up data within a few clicks. Here are some of our favorite features of a marketing department dashboard: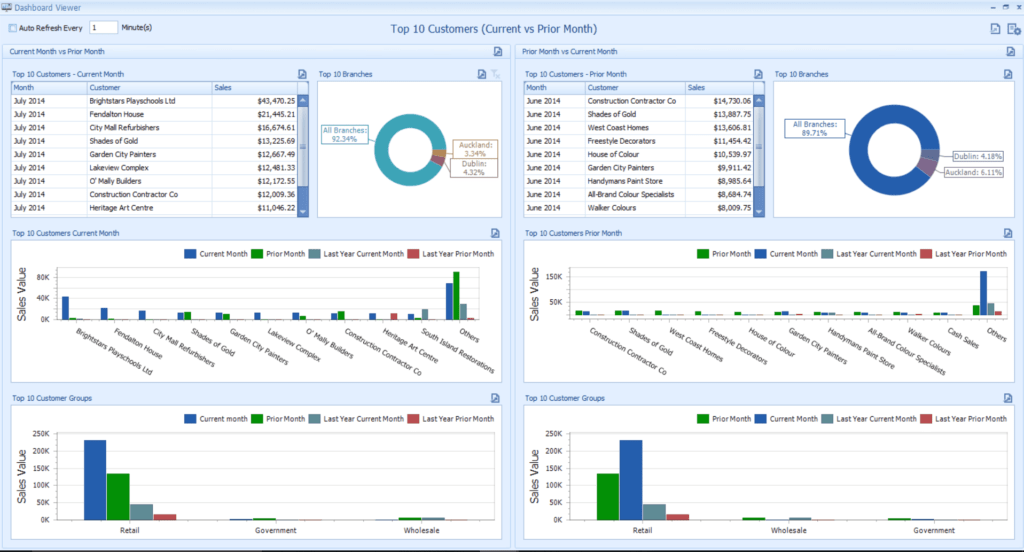 Track Income & Expense Data
One of the top features of a marketing dashboard is that it can track income and expense data. Businesses usually operate on a budget, and if you're not able to easily monitor where your money is going, you won't know when you need to cut back or increase spending. Not to mention, without updated information on how much money you have to spare for your marketing campaigns, you will lose a lot of time by looking up this data manually.
Track the Number of Website Visitors, Keyword Ranking & Other Site Data
A marketing dashboard will also provide valuable metrics, such as website visitors, keyword rankings, and other site data. All of the data in these features are conveniently displayed on graphs and charts to add transparency to your business. In addition to metrics like these, locally-run companies can develop their own metrics relevant to their own needs and quickly put them on their dashboard.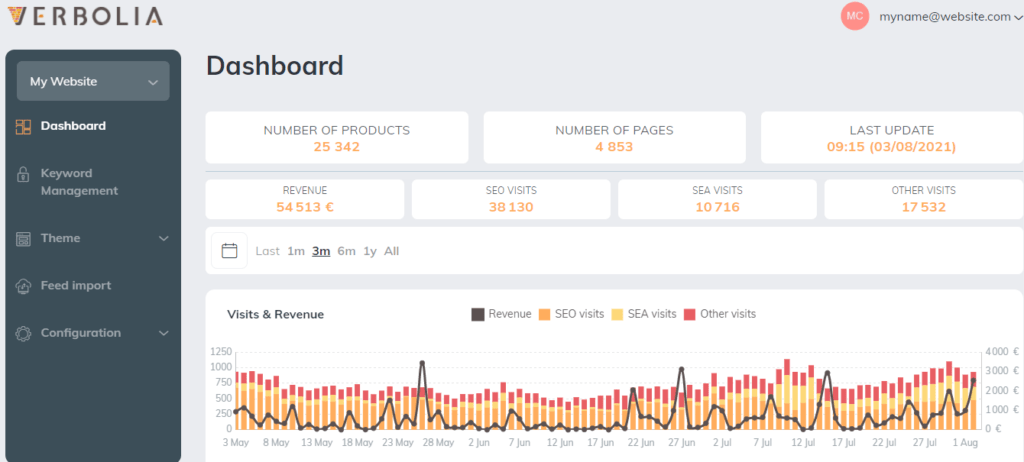 See How Campaigns Are Doing with Graphs and Charts
One of the best features of a dashboard is seeing how each campaign is doing by looking at a graph or chart. This will tell you which marketing efforts are working and which need to be changed or scrapped altogether. Typically, people tend to notice better and more informative data using a dashboard than what you would get with the free tools given by companies like Google.
Track Trends by Including Historical Data
The graphs and charts are a great way to track trends. The dashboard tracks historical data that you might not have up-to-date information on. Most importantly, you can start to notice trends before they become irreversible problems! This will give you a clear picture of how your marketing efforts have worked for the past few years or months.
A/B Testing Data Using Charts
A dashboard is helpful because it provides you with a visual representation of how your marketing campaigns are performing and their results. This can be practiced to test out two different campaigns against one another to determine what works best. For instance, if one campaign shows an increase in income and a decrease in traffic to the site, while the other shows an increase in both, you can much more easily determine why this is happening and improve your campaigns for the future.
Stores All Data on the Internet
One of the best dashboard features is that all of your data is housed online, so it's easier to get access from any device. Even those on vacation and office will be able to pull up data using a dashboard since everything is stored on the cloud! Whether you're working with a team or making management decisions yourself, the data you get will never be lost.
Main Benefits to Consider with a Marketing Department Dashboard
There are a few benefits to consider when implementing a marketing department dashboard. Here are some of the top benefits that marketing departments notice when they switch to using a dashboard.
Increase in ROI
A marketing department dashboard provides you with data so that you have a better idea of how much money to spend and what strategies are generating the best results. You can compare campaigns, see which ones are working well or not, and determine how you can allocate your resources to generate more results. With a dashboard, you will start to spend money more intelligently. As a result, your ROI will often increase.
Centralizes All Your Data
Another benefit is it simplifies the reporting process since everything is centralized on one platform where it's easy to find essential data. You also no longer have to rely on multiple systems and channels to get the information you need, which means less time spent collecting data from different sources.
Real-Time Data
Another key benefit to consider is that a dashboard can help you and your team track the data in real-time. You don't have to wait until it's too late and try to gather information from multiple sources, which will save everyone valuable time when making important decisions about how your marketing campaigns are performing.
Increase Collaboration Between Your Company's Teams
And finally, a dashboard can help you and your team collaborate on essential marketing decisions. You no longer have to worry about an individual or department not accessing the information they need. Suppose everyone is looking at the same data through one platform. In that case, it makes communication between departments much more effortless, ultimately leading to more effective decision-making and a better-informed workforce.
Thinking of Using Dashboard?
If you have been thinking of trying out a dashboard for the first time, you might still be a little unsure if this is the best option for your company. For best results, take lots of time to research many different platforms and possible ways of making your own dashboard. This way, you will make the best possible decision for you and the rest of your company.
For more information, please refer to the following pages: