It is no secret that having a reliable and easy-to-use dashboard for your HR department can be an invaluable tool. Creating a human resources department dashboard can be challenging. There are many
different factors to consider, and you need to understand what your company's needs are before you can implement them.
On this page, we will discuss how to create a human resources department dashboard from scratch. We'll show you how to set up key metrics that will provide insight into employee performance and discuss the top platforms for doing so.
Why Should HR Teams Use a Dashboard?
First, a dashboard can serve as an excellent way to track employee performance. This is important for HR departments, who will quickly identify any patterns in their employees' work and take corrective action when necessary.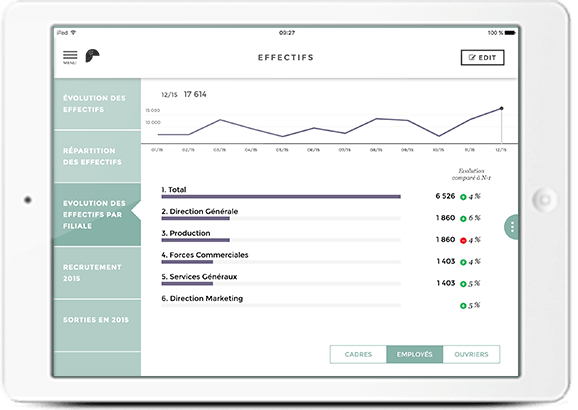 Second, dashboards are also an excellent resource for meetings with company executives. These individuals may not spend as much time interacting with individual employees on-site or reviewing personnel files as HR teams do. If your HR team constantly needs to report to executives, using graphs with a dashboard is an effective way to convey data in an easily understood manner.
Therefore, a dashboard will quickly prove helpful if you want to start tracking your company performance and have better data to show your executive team for meetings.
Think About What Platform to Use
Paid platforms like Toucan Toco are good options if you want to streamline getting your data ready and make it easier to create attractive charts that will impress your company executives. Those who use a platform like this have an 85% usage rate, build concise reports in 2 hours or less, and deliver projects at higher speeds.
If you instead did things yourself, or don't have the budget for a paid platform, Excel or Google Sheets are options too. Keep in mind that although those who are good with spreadsheet programs will have little difficulty creating charts that premium programs do this much more easily and in a higher-quality manner.
After you decide which option is best for your company, don't forget about time management! It takes a significant amount of work to get a dashboard up and running, so you'll need to plan accordingly.
It's Important to Create a High-Quality HR Dashboard
HR dashboards can be an invaluable tool for any company that wants to maximize its performance and achieve a better bottom line. They allow companies to maintain more control over their human resources department. Therefore, many people see the value in using a paid platform since it helps make their dashboard as high-quality as possible.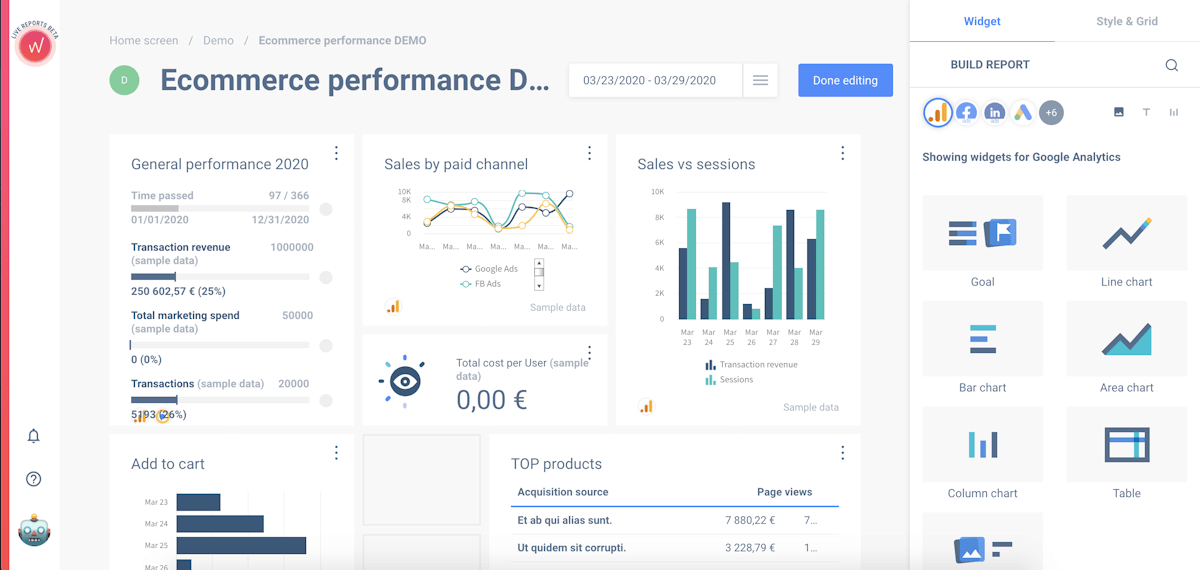 Decide What Data You Want to Have Graphs For
After deciding which platform to use, the next step is deciding what data you want graphs for. You will not be able to create a human resources department dashboard without data. To make this easier, here are some categories that you might start with.
Performance
This category contains metrics about how well employees are doing in their roles. An example of one of these metrics would be the absentee rate, which measures how often an employee is not in attendance at work. This may also include metrics such as average time spent at lunch per day or an employee late in the past week.
Productivity
This area will contain data about how productive employees are throughout the day. The number of tasks that they complete in a given period is one example of this. The number of meetings they attend, the number of breakdowns on their work hours, and other metrics will also fall under this category.
Compliance
Another category is compliance, which includes metrics like the number of safety incidents reported, the rate of accidents in an area, and other related numbers. Please pay special attention to this section because it will be especially crucial for you to comply with any laws and regulations.
Onboarding & Turnover
HR teams should always be on top of their company's needs for new employees. In addition, they should also be the ones who are gauging how successful their company is during the onboarding process. Turnover rates are one of the best ways to measure your company's success at retaining employees, and helping you understand if you are doing something wrong that can quickly be adjusted.
Keep Your Options Open, However!
As we clarify what should be on a human resources department dashboard, though, there are many different possibilities regarding data that you can track. Therefore, spend some time brainstorming to develop other metrics that will be important for your company. Other common KPIs may include headcount, diversity, turnover, and so on.
Input the Data to the Platform
The next step is to input the data into the platform that you have decided to use. This will take time, but it's necessary, as you cannot create a dashboard without data. Once all of your data has been inputted, you will be ready to start playing around with different types of charts.
Think About What Charts You Want to Use
Pie graphs, bar graphs, and line graphs are the most commonly used charts for HR dashboards. They make it easy to see how data compares against a specific metric by providing an at-a-glance look into your company's performance.
In any case, choose graphs that will help you convey the data in a precise manner. For example, if you use a bar graph to track how many hours employees work per week and their productivity levels, it is best to choose one chart for each category.
Utilize the Dashboard
Now that your dashboard is set up, make sure to use it as much as possible! There's no point in creating one if you're not going to put it to use. Log in daily to observe trends, update the data, and so on. If you don't maintain the data, the charts and graphics will soon be worthless for your team.
Thinking of Using an HR Dashboard For the First Time?
HR dashboards are a great way to get an overview of how your business is performing. Whether you're looking for metrics on attendance, headcount, diversity, productivity, recruitment, turnover, compliance, or any other metric, a dashboard is a great way to do so!
For more information, please refer to the following pages: