With the number of different programs, hardware, and technological processes are necessary for almost every industry, a robust IT department is a must for a developing business. However, a critical effect of digital transformation that's often swept under the rug is its implications for people processes. Given the rapid pace of change, your employees are facing new tools and upgrades almost every month, necessitating a steep learning curve.
This is where HR has to intervene. By initiating a robust change management practice in conjunction with IT, HR can ensure that digital isn't only implemented — it is meaningfully used by the workforce as part of their productivity schedules.
Let's consider more closely why HR and IT must work together in the modern digital landscape.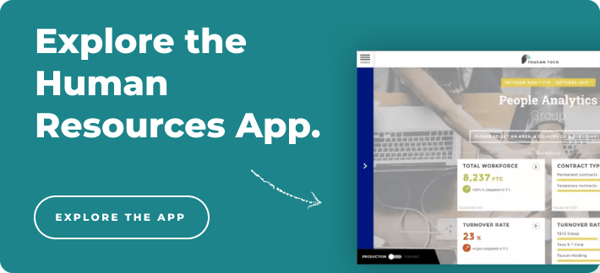 Three Emerging Forces Digitally Transforming the Workplace
The days of traditional 9-to-5 work hours, where an employee would sit glued to their desktop, are largely over. Today's workplaces are highly dynamic, leveraging the latest tech tools to add value at every step. From basic functionalities such as time & attendance to more strategic areas like productivity enhancement, digital transformation is changing how we work. Here are three key trends we are witnessing today:
1. Everybody is eager to Bring Their Own Device
Even if an organization limits its workforce to standard-issue desktops, the chances are that employees will use their personal devices for work anyway. In fact, this allows them to be more productive, logging in at convenient hours, and staying responsive even on the move.
It's no surprise that companies with a Bring Your Own Device (BYOD) policy save USD 350 per year per employee. HR and IT can collaborate to outline a secure yet flexible BYOD policy, empowering the employee without compromising on compliance.
2. The Gig Economy is taking off
We have been hearing about the Gig Economy for a while now, but its massive scale and impact aren't really well-known. Did you know that Britain's Gig Economy has more than doubled in just three years, accounting for 4.7 million workers? And this is just single geography — companies across the world are leveraging "external employees" or those outside the immediate payroll to fill skill-gaps and meet critical project deadlines. This means that HR departments must integrate a sizeable contingent workforce, while IT departments provide the requisite tools to keep them productive.
3. Remote and flexible working is now an employee benefit staple
The new generation of professionals values work-life balance over everything else. In fact, almost a third of millennial UK employees would choose a flex-working benefit over a pay raise. The option to log in from any location and at any time rewires how IT departments approach device monitoring and compliance. HR departments must also rethink their performance evaluation models, as the standard outcome-per-hour formula no longer applies.
Interestingly, all of these ongoing shifts have both a technology and a people aspect. This is why it's critical for HR and IT to join hands in navigating this terrain.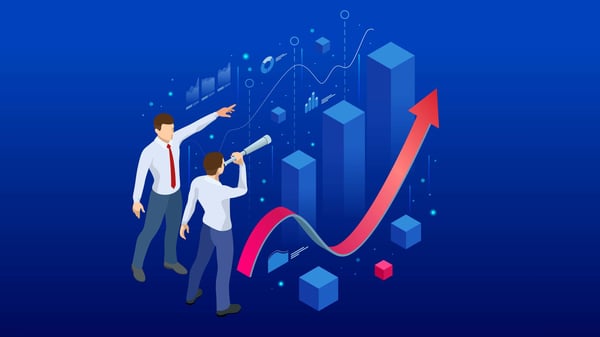 Envisioning an HR-IT Partnership – Where Do You Stand on the Maturity Curve?
Like any relationship, HR and IT follow a natural progression pathway, moving from totally separate functions to autonomous yet interlinked enterprise verticals. This covers the following stages:
Separate tracks, toward different directions

At the beginning of any

digital transformation

,

HR and IT

will work independently of each other. The

IT department

will be narrowly focused on successfully implementing new technologies, while HR continues to look at employee well-being via traditional approaches. At this stage, there's always a risk of employees being put off by poor-performing technology and HR's inability to reconcile these issues.

An initial, cautious coupling As employee challenges with workplace technology start mounting, HR departments

will be compelled to upgrade their competencies in digital technology. At this stage, HR holds regular training sessions with IT, reskilling both themselves and the workforce in the day-to-day use of tech. Tools may also be introduced (such as employee IT self-service) which solve people's problems with technology.

A proactive and productive partnership

This is the final objective for the coming together of HR and IT. HR has now realized the true potential of technology in the workplace and has addressed all the teething troubles around digital transformation. Productivity tools, BYOD systems, and digitalization of paper processes become the norm at this stage, allowing employees to do more with less.

As you progress across this Maturity Curve, the link between HR and IT will become clearer and more strongly reinforced. To accelerate the process, you could follow a four-step partnership matrix.
A Four-Step Methodology for Stronger HR-IT Alliances
Organizations can't just sit back and expect disparate HR and IT tracks to come together, without any proactive effort. This is why it is so important to follow a concrete Four-Step methodology.
Restructure the workforce

. It is important to note that

HR-IT collaborations

span a variety of processes including payroll, performance management, benefits administration, and even some elements of admin. The workforce has to be restructured on these lines, communicating exactly how these different services can be accessed,

post-digital transformation

.

Plan shared technology investments

. The partnership cannot be sustained if

HR and IT departments

choose to invest in divergent directions. Shared goals must be defined, and planning spends on digital transformation accordingly. For example, implementing a new data usage monitoring tool might be on IT's KRA. HR must come in at the right time and suggest a parallel change management initiative to ease adoption.

Unify the experience using a single platform. This step is absolutely critical — the true impacts of an HR-IT partnership can only be felt if there is a singular interface for task management. HR can build a data and process dashboard with distinct admin and user roles. Employees can log into this dashboard to check on task progression, key updates, and status reports.

HR and IT

can work from the admin end to monitor and regulate functionalities.

Continually review and update the landscape.

To sustain the partnership in the long-term, HR must solicit feedback from the employee. Are the new tools and policies having the desired impact? Are their common grievances hindering adoption? Data collected from employees can be collated and analyzed to offer actionable ways for improving the landscape.
A single interface for the employee, strategic conversations between IT and HR at the C-Level, and regular communications on the importance of digital transformation will be key for organizations in the digital era. To know more about this and how a unified data dashboard can help achieve this vision, talk to our dedicated team for HR topics.
Want to find out more? Discover Nexity's experience. They chose Toucan Toco to answer their HR problems.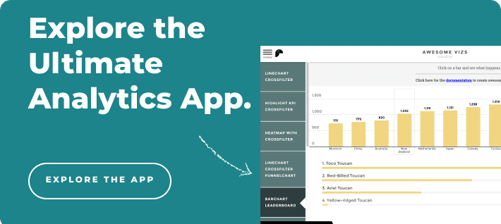 Do you want to get more information about our solution and visualize your HR KPIs through one reporting tool?