Data analytics is taking the accounting world by storm. According to a survey conducted by Sage analytics, 44% of accounting firms were using advanced and predictive analytics that leverage big data or planned to invest in a data platform within the next year. To put statistics into perspective, the accounting data analytics market is projected to grow by 11.4% a year. These projections are not accidental, everyone is bullish on the adoption of accounting analytics.
Embedded analytics will play the most important role in predictive analytics for accounting in the years to come, with more decision-makers realizing that old BI is dying as a tool that can be depended on for accuracy and efficiency.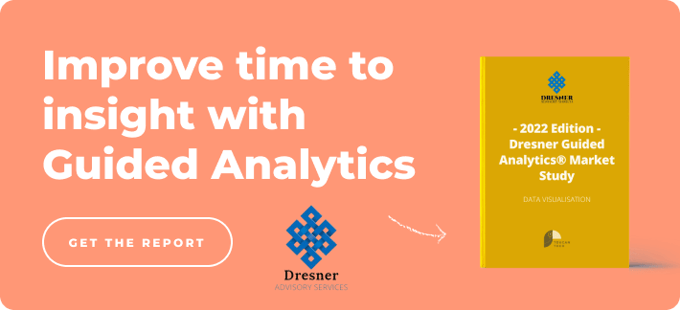 We'll discuss some trends and examples of large accounting firms that are cognizant of them as driving forces behind analytics' rise in the accounting industry.
The Three Trends
Interconnectivity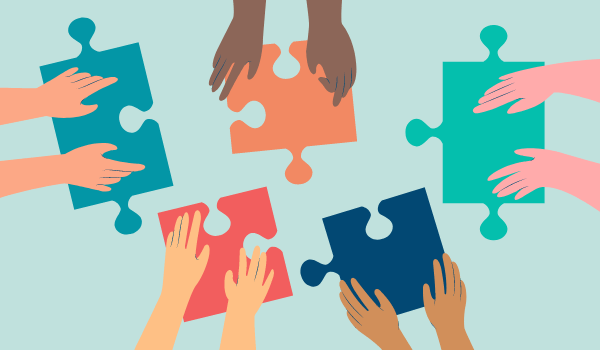 The technological boom of the past decade has completely redesigned the operations of accounting firms. Gone are the days of stapling packets of statements, conducting reconciliations with a pen and highlighter, and monitoring employee performance based on sentimental value.
Today's accounting industry prioritizes efficiency, increased accountability, and collaboration across multiple departments.
With the exponentially rising adoption of mobile devices in the workplace, embedded analytics satisfies the requirement of seamless connectivity across all employee devices. These days, data availability cannot be limited to one administrative computing device at an accounting firm's headquarters.
With increased competition and the integration of multiple aspects of our daily lives on mobile, seamless data integration across all devices is a must.
Efficiency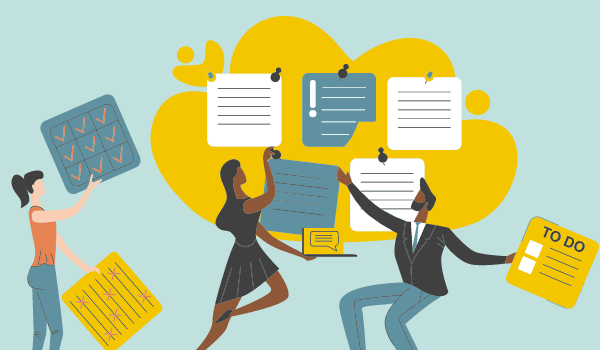 Let's face it: old BI is simply too complex. Accounting firms shell out tens of thousands yearly for BI tools that yield a minimal return on investment. A majority of these firms outsource data analytics teams to generate quarterly insights, only to lock away their data investment until the end of the next reporting period.
Employees are sent a PowerPoint or memo of quarterly performance metrics, and these tools are left untouched besides the outsourced data teams that ensure the fewest amount of operational errors.
Accounting firms are tired of inefficiency, especially when it comes at such a high cost. The real-time data provided by embedded analytics platforms unlock the highest potential for employee efficiency: everyone is on the same page.
Employees can no longer rely on textbook excuses for weaknesses in performance, and everyone is held accountable. This maximizes potential revenues and improves work culture, everyone at the firm feels like a part of the team.
Evolving Use Cases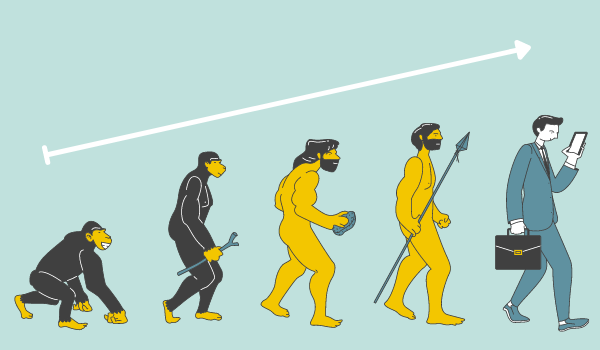 In an ever-evolving industry that is facing stiff competition from AI players such as TurboTax, accounting firms are tracking every single metric that can give them an advantage.
Embedded analytics applications are scalable and quickly deployable, allowing managers to track performance based on demographics, client business size, and location. Various applications can be developed to track whichever metric management feels is relevant, presenting actionable insights with unmatched convenience.
Embedded Analytics as a Solution for Accounting Firms
Accounting firms have been struggling with the following obstacles to harnessing the power of embedded analytics:
Providing a stronger offer to customers by digitizing and automating the creation and distribution of accounting reports
Differentiating their offering using accounting data without human support
Reducing churn and increasing conversion rates by strengthening their value proposition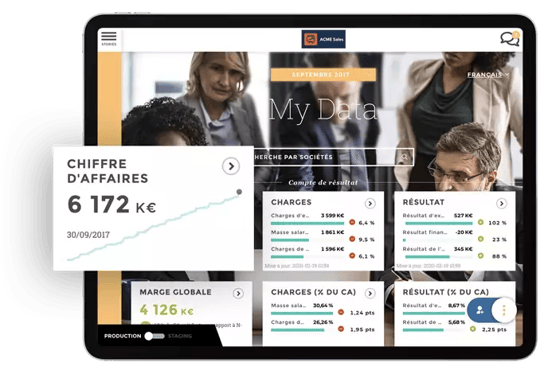 The first step to resolving these hardships with older BI platforms is to find a reporting tool that empowers accountants by giving them ownership of their data. The practice of relying on data and developer teams to access a massive investment is clearly a point of frustration.
The second aspect of data that an embedded analytics solution must satisfy is the ability to centralize data that is accessible to both customers and accountants on all devices. This strength of an embedded analytics platform allows accountants to maintain transparency with clients while monitoring performance effectively anywhere, at any time.
Embedded analytics tool has solved these hurdles for Alliance Eurus, a large French accounting firm, which reported impactful results within 6 months of app deployment:
1 application that served 42 accounting firms and thousands of end-users
A full return on the Alliance's investment within 4 months thanks to the monetization of data insights
23% increase in report generation and deployment thanks to automation


These solutions to the shortcomings of big data position embedded analytics as the prime solution for the accounting industry's data stack. With unrivaled versatility, simplicity, and scalability, embedded analytics tools provide accountants with flexibility, cost savings, and increased performance.
Accounting has never been more ready for the proposition of embedded analytics as a core component of its operations. With increasing adoption rates, competition, and the need for accurate insights, the use case for embedded analytics can no longer be ignored by developing accounting firms.
Learn more about Toucan's accounting solution here: