Business intelligence has undergone a long but complex evolution. Current BI solutions look nothing like their traditional counterparts, and even the goals of BI have substantially evolved. Traditional BI valued the expertise of data analysts to help businesses extract insights, while the third generation of BI aims to provide data ownership to every business user without data teams as a middleman.
New developments in BI are definitely grabbing the attention of doubters. Ina recent survey, 52% of software companies and 50% of finance companies reported using BI in their data workflows. BI adopters are quickly realizing that creating a data-driven culture is the only way to scale their businesses and the expected boom in CAGR for the analytics space supports this idea.
Like every innovation in the tech industry, the newest and greatest is usually marketed as the perfect tool. But what really is the third generation of BI (BI 3.0) and why will the newest BI offerings change the analytics landscape for businesses?
What IS BI 3.0?
To understand why the newest generation of BI is a game-changer, it's important to understand the evolution of BI. The creation of traditional BI can be traced back to the 90s, with tech giants like Oracle and Microsoft releasing widely available enterprise BI solutions. Although traditional BI opened the doors for modern data, it was a nightmare to use, even for experts.
The potential of traditional BI solutions could only be unlocked by data architects, and even then, the returns were minimal. Traditional BI could only display static data through reports that were requested from the data team, and these reports could take days or even weeks to finalize.
The second generation of BI set out to make data easier. The biggest challenge was lessening the load on data teams and automating more of the data process. Self-service BI was a step in the right direction, automating connections to data warehouses. However, the problem with self-service analytics was that they were not fully self-service, with data teams still assisting with visualization building and data modeling.
The third generation of BI seeks to integrate multiple data sources such as relational databases, multidimensional databases, column-based data warehouses, and SaaS tools such as Salesforce, Google AdWords, etc.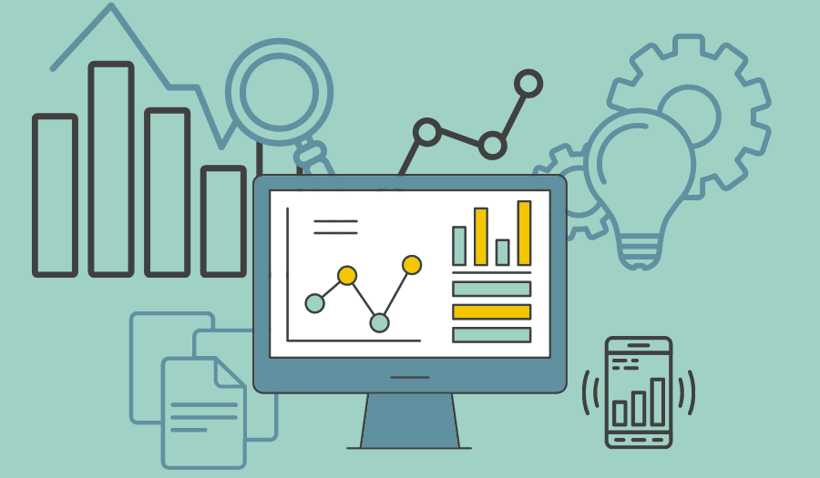 At this point, you're probably wondering how exactly the third generation of BI can solve your problem of low analytics adoption rates. Here are the most important improvements in BI 3.0 that are putting data into the hands of non-technical users and increasing accessibility to data for all.
Automation
The third generation of BI is the most user-friendly iteration of analytics available. Automation of all processes, even data visualization building, allows non-technical users to own the data process. Traditional and self-service BI's adoption rates were painfully low, due to frustration from non-technical users. Now, with new-generation BI tools like Toucan, non-technical users can connect their data sources with one click, build their applications, and manipulate data without making changes in their data sources.
Collaboration
Collaboration is another differentiating component of BI 3.0. While the older generations of BI focused solely on data processes, today's BI tools include collaborative tools. For example, Toucan applications include comment sections, annotation capabilities, instant report exports, and sharing directly within the app. Because non-technical users and decision-makers are in control of their own processes and not in constant contact with data teams, they can dedicate more time to collaborating and discussing data with other relevant parties.
The Cloud
Although many second-generation BI solutions were constructed around the cloud, third-generation BI is fully immersed in it. Cloud technology has caught up to the demands of giant data sets, and data warehouses have answered the call to innovate and satisfy demand. Data warehousing giants AWS, Snowflake, and Microsoft have made leaps in the space, increasing import and processing speeds. Now that businesses have storage infrastructure that they feel comfortable with, cloud-based BI has generated more trust and excitement.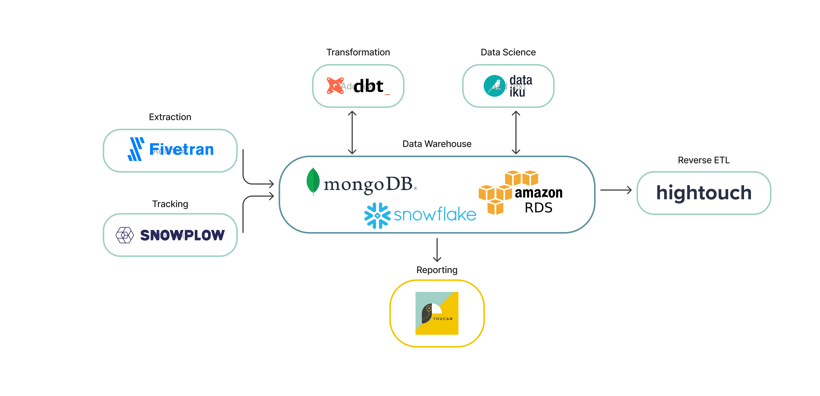 With a BI 3.0 tool like Toucan, connecting your data warehouse or data sources to the cloud introduces many benefits, including:
Error-free insights due to automated and secure connectors
Real-time imports and visualization updates
Connections to multiple data sources simultaneously
These perks allow decision-makers to fully utilize their tech stacks and trim down unnecessary tools, which increases ROI and decreases unnecessary complexity.
Versatility
Traditional and self-service BI limited the data experience severely. Most commonly, BI solutions were installed on a select few office workstations and decision-makers had to be in constant contact with data teams to make any changes. With mobile BI, the accessibility of data and BI versatility have turned a new corner.
New-generation BI tools like Toucan have introduced mobile BI applications to give access to visualizations at any time, anywhere. With the boom of remote work and the increased travel by decision-makers after the COVID-19 pandemic, limiting your data to a confined space is not a viable option.
Why Should You Invest In a BI 3.0 Tool?
BI is here to stay, and the strides in the space are opening countless opportunities for businesses to gain a competitive advantage. The developments of BI 3.0 are out to solve the most pressing problems with older BI: low adoption rates and data headaches.
Analytics tools like Toucan are out to solve the complex nature of data visualization. Data doesn't have to be complicated, and the elimination of data teams from data workflows is the easiest way to achieve excitement about analytics usage and reporting efficacy.
Collaboration, automation, and versatility are the difference between a useful and useless BI tool. Toucan's collaborative capabilities like comment sections and annotations, 500+ automated data connectors, and easy-to-use mobile applications allow non-technical users to build visualizations and become proactive in identifying trends.
The BI landscape will continue to evolve, and innovations in the space will continue to excite businesses looking to create a data-driven culture. For now, BI 3.0 tools like Toucan are leading the way, and now is the best time to lay the foundation for the future of endless possibilities in enterprise analytics.