Mobile analytics has been a hot topic in the analytics industry for the past few years. Mobile analytics promises a wide array of features from analytics at your fingertips, empowerment of teams across the organization and higher adoption of analytics, especially with non-technical users. But the larger question at hand for most people still remains, how useful is it really and how often are these "features" truly helpful in getting actionable insights that lead to better decision making?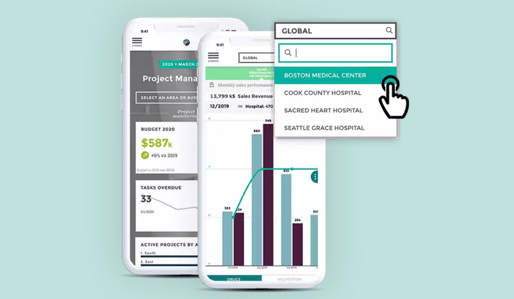 The biggest argument against mobile analytics is the prevalence of laptops and a larger screen to view analytics. Most equate a larger screen with more data. This is true only if you are using a generic analytics solution that isn't responsive. At Toucan, we have made sure that the quality of analytics displayed remains the same, no matter how the screen size changes. The larger size of a laptop also makes it harder to transport and constantly have open on the go. Let's look at a few examples where laptops just don't make the cut.
01.

Vacation time

The very definition of vacation means away from work, but in today's corporate world it is easier said than done. Decisions today need to be fast-paced and cannot wait just because you are on a beach, in a different time zone with your laptop locked away in your hotel room. This is where mobile analytics comes in.

To understand this better let us take an example:

Mr. Colson, 58, is the VP of sales at a fast-paced tech company. his daughter just graduated college so the whole family is in Cancun celebrating her graduation. Though this trip had been planned months in advance and Mr. Colson had taken two weeks off, it just so happened that a major lead had converted into a qualified sales opportunity rather quickly. They wanted to close as soon as possible but wanted to see the past rate of product delivery and median time before customer success for similar companies using the product in the same industry. This could have been cumbersome work that took up several days if Mr. Colson did not have a dependable analytics solution that he could use from any device, anywhere. So all Mr.Colson had to do was look through the analytics on his mobile phone and immediately really the numbers to his team, as he sat on the beach enjoying piña coladas with his family.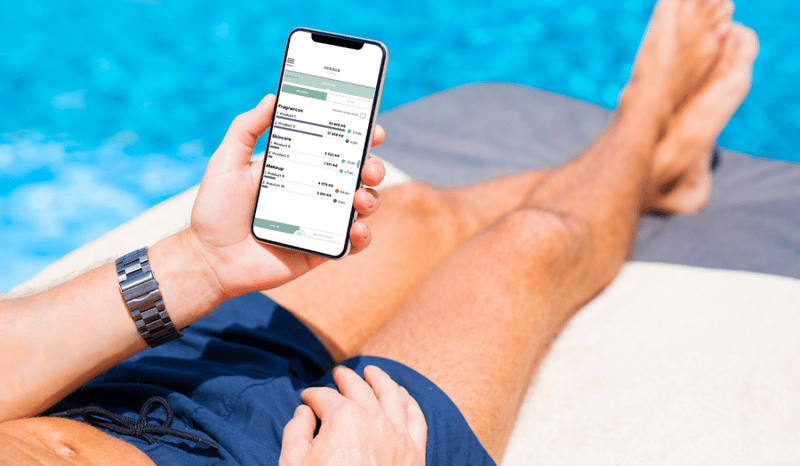 This might not be true for all mobile analytics but with Toucan you do not need to download an additional application. You can see all your analytics without losing context, within seconds on your phone. As long as you can get a cellular connection, you can always have your analytics, filled with context to understand your data and make an informed decision.
02.

Field sales

Field sales or door-to-door sales is making a major comeback after coming to a sudden halt during covid. But with more and more people staying home for longer periods of time, door-to-door sales seem like the best way to reach them. This is especially true for the energy, telecommunication and smart home industries.

Let us look at a recent event:

Jamie, 19, is a part-time door-to-door salesman for a solar panel company as he pays his way though school at the University of Missouri. Most days Jamie has to start his job right after his classes with either just a phone or tablet in hand. Since he bikes around the neighborhood homes, carrying all his school supplies, a laptop or binder full of information is extremely tasking for his body and nearly impossible. During every sales pitch most homeowners want to know the current statistics of usage and cost reduction offered by solar panels currently installed by the company. Normally, Jamie would have to give old information or call up the head office for more current statistics, but with the new analytics platform being used Jamie can pull up real-time data on the go. With descriptions, tips and Glossary Jamie has more context and information to better help homeowners understand the numbers they are looking at.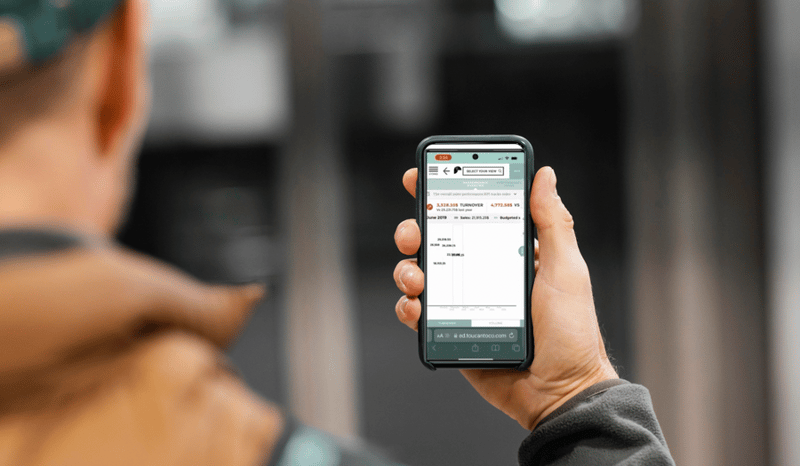 Walking around all day in the blistering sun, chilling cold or windy street, it becomes hard to lug around a large backpack with a laptop and even harder to find a way to keep it charged. That is why they depend on mobile analytics to not only track their activities but also pull out current up-to-date statistics of usage and purchases that could help convince prospective buyers. The ability of having data at the tip of their fingers is what makes or breaks their sale.
03.

On the way to meetings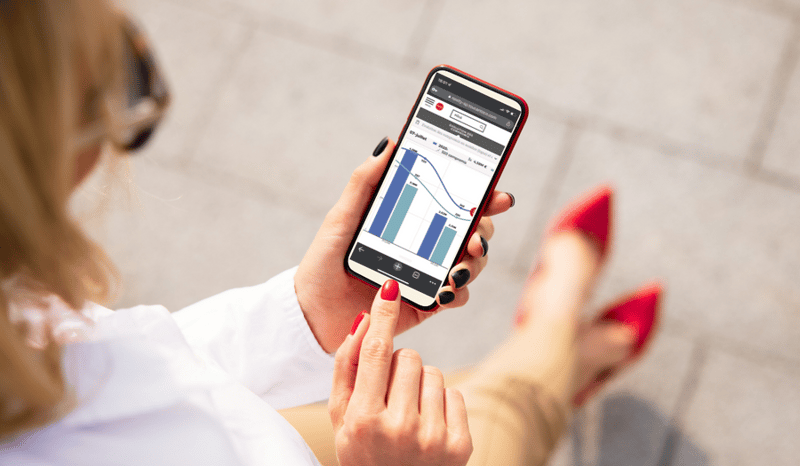 I don't know about you, but often times I am caught running from one meeting to another with barely any time, laptop in my backpack and coffee in one hand. On days like these, I feel blessed to have mobile analytics dashboards. My favorite part is that, at least with Toucan, I only have to build a chart once. As I came to find out later, this isn't a universal function when it comes to mobile analytics.
Being able to view the chart I created, without the loss of context on my phone or iPad has saved me many a time from quoting the wrong number and announcing an incorrect insight at important meetings. This is primarily because the chart looks the same on every device and I don't have to spend time re-understanding it all over again.
04.

During Commutes

It is hard to work on public transportation. The cramped seats and crowds of people don't give you the space to open up a laptop and be productive if you need to in a pinch. But with mobile analytics, that isn't a problem anymore. Also having analytics readily available on a device that is always with them, users are more likely to look at analytics and drive up the adoption rate. This in turn will increase the percentage of decisions made with actionable insights and backed by data all although out the organization.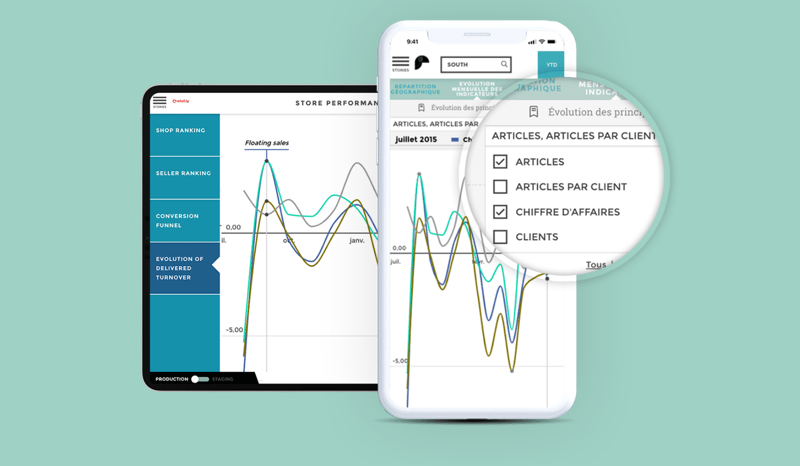 Here is something that happened last week:
Claire had been preparing for her investor meeting for months. Just a week before presenting to her first major investor, her cat of 12 years, Penelope fell severely ill. Penelope had stopped eating and barely drank water, so Claire had rushed her to the hospital where she was admitted. Everyday Claire would go to visit her beloved cat who was a constant strength of support for her. But having to do this meant that she was taking time away from perfecting her presentation. Instead of looking at this as a detriment, Claire found the silver lining. With the new analytics application on her phone she had an extra hour everyday to review all her numbers, gain insights she might have missed and doublecheck all the data in her presentation.
Though all mobile analytics solutions do this, what sets Toucan apart is the comments section. Not only can you gather actionable insights sitting on the train, but you can also share them with the team without leaving Toucan. If you need to highlight certain areas of point-out mistakes, you can just as easily annotate and share with the team on slack, via pdf or email before you even get to your stop and pick up that morning coffee.
These are just a few ways our clients and I have found uses for mobile analytics. Each of our cases was unique, with varied pain points and mobile analytics managed to solve them all. Check out the Toucan mobile analytics experience to see how it could help you improve your analytics, making it more accessible, easily available and enjoyable.