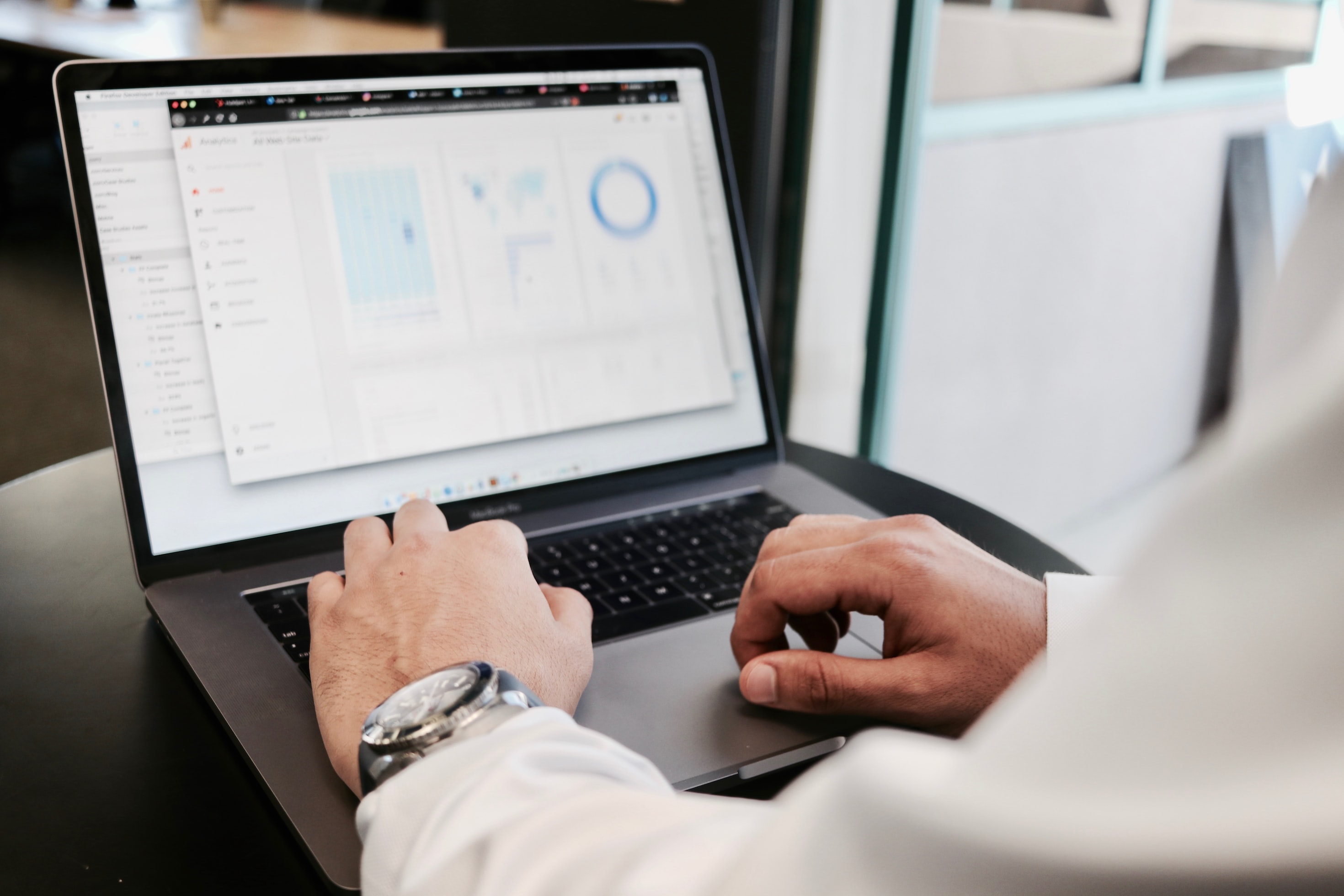 Embedded Business Intelligence–What is it and Why Does it Matter?
Embedded business intelligence (BI) describes the integration of reporting, data visualization, and dashboards within an application. This information is displayed and managed by a BI platform, which brings the power of business intelligence to your application, integrating it into the user's interface and giving users more data and insights. BI platforms increase data visibility and enable informed, data-driven decision-making. But how does it work?
Embedded BI works by using embedded analytics, pieces of intelligence that allow you to integrate analytic content into your applications, products, websites, and portals. These analytics make it easier for end-users to access data and insights within your software. The platforms display and manage data for SaaS companies to facilitate customer engagement through many core features.
Embedded business intelligence has many features that benefit organizations and customers:
Integration capabilities
Seamless user experiences
Customization features for brands and users
Access to real-time data and analytics
Data security and access control
Scalability to handle increasing data volumes
Data connectivity to understand a wide range of data sources
Embedded Business Intelligence: Why Use It?
Embedded business intelligence is important for many reasons. It improves the customer experience by giving customers more context and data within their applications and places data at users' fingertips, meaning customers can make smarter decisions and feel empowered when using your products – but it has other advantages, too.
Among the several advantages of embedded business intelligence are:
Companies that use embedded BI can identify issues in the customer experience and make necessary changes to improve customer satisfaction.
Embedded BI enables real-time decision-making, letting you and your customers access real-time data within your application and allowing for data-driven decisions on the spot.
This solution enhances the user experience by making data and analytics easily accessible to all users, no matter how familiar they are with their data.
Embedded business intelligence lets you analyze customer data to provide insights into interests, behavior, and trends for your customers.
Essential Embedded BI Capabilities
There are many business intelligence platforms available for you to consider. That being said, not all platforms are built the same, and you'll find that some embedded BI services don't have what you need to succeed – so always look out for some core capabilities.
Your business intelligence solution requires a few key capabilities:
Accurate and interactive reports that let users identify specific data to explore, navigate, and comprehend
The ability to connect to big data like any JBDC or OBDC data source
User authentication to let you create several dashboards for different users
Options for in-app data preparation to eliminate extra storage and reduce the time it takes to achieve data-driven results
0-code builder to open up data analytics to all application users, no matter their skill level
Data storytelling capabilities to present data with a compelling narrative for increased usage and higher adoption rates
Embedded BI Benefits
While you might be new to the world of embedded BI, there are several key reasons to choose this solution, and embedded BI offers advantages to companies across industries. When you choose the right option, embedded BI becomes an invaluable addition to your business, unlocking some vital benefits for you:
It Delivers an Engaging and Interactive Experience
One of the biggest reasons companies choose embedded BI is because the solution consistently delivers an engaging customer experience. These tools let employees leverage business intelligence to collect key data and incorporate it into applications and customer-facing software. By using embedded business intelligence, you create a user experience that's more interactive, enjoyable, and helpful for your top customers.
It Provides Self-Service Reporting
With embedded BI, clients can access self-service reporting and find answers to all their questions within your BI platform – meaning better customer experiences and access for users at all technical levels.
It Promotes a Data-Driven Culture
Additionally, data-driven organizations can harness the power of crucial analytics to improve business processes, meet customer expectations, and go above and beyond competitors. With embedded BI, you can achieve data fluency without needing a data analyst to interpret information. You can make informed choices and drive your business in the right direction through comprehensive visualizations and analytics.
It Offers Constant Upgrades
Embedded BI also provides constant updates to reduce the time and resources necessary to access accurate data-driven reports. BI platforms let you market new features to your application's users for a constantly evolving product.
It Bridges Analytics and Action
Embedded business intelligence has the power to bridge your information and your actions by offering different analytical capabilities. This solution empowers companies with the knowledge to understand complex information and make actionable decisions based on their findings. If threats or trends arise in your market, you can take appropriate action based on accurate data analytics.
It's Made for All Architectures
The right embedded business intelligence tool is flexible, fitting all organizations' architectures and databases for deployment on your platform, AWS, Google Cloud, Azure, and more.
It Saves You Time and Boosts Productivity
Embedded BI is a time-saving solution that helps you enhance your organizational productivity. For leaders, sales teams, and product developers, embedded BI provides access to important insights without navigating complicated datasets. Data teams can save time and focus their energy on other crucial tasks without worrying about collecting, analyzing, and navigating complex information.
Embedded business intelligence saves you time while benefitting customers by providing access to valuable data about your organization and key insights about their patterns and previous interactions with your business.
It Separates You in Your Market
You always want to stand out from competitors, and embedded BI is one of the best ways to differentiate your platform. It seamlessly integrates into your application to provide a unique feature users can take advantage of in no time.
With all of those benefits, what impact will BI have on your business?
Embedded BI Impacts on Your Business
Embedded BI helps grow your business in many ways and significantly impacts companies by transforming how they use and visualize their data. It increases operational efficiency by directly integrating your workflows to streamline data-driven processes. This solution also impacts your user adoption rate, simplifying the user experience and improving customers' impression of your business – making it an obvious choice for your company.
When you choose embedded business intelligence solutions, you make data more accessible to your teams and users. This accessibility is a massive advantage in a competitive market, especially with users looking for an easy-to-use source of all their information. Embedded BI solutions empower you to make actionable decisions to grow your business and make a difference.
Learn More About Embedded BI
Embedded business intelligence and analytics are crucial for modern organizations. Find out more essential information about embedded BI and data solutions from Toucan.