The real estate industry is under pressure from the growing power of AI, big data, and analytics. In a 2018 survey conducted by KPMG, 49% of participants concluded that AI, big data, and data analysis were the factors that will have the biggest impact on the real estate industry in the long term.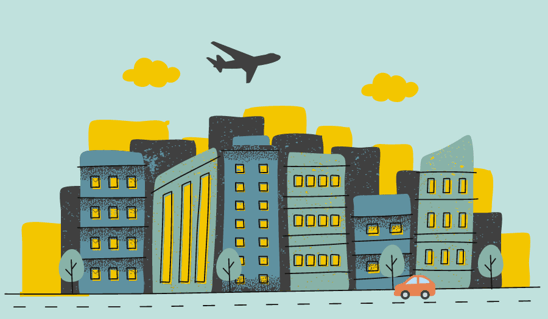 However, the current state of real estate data analytics software has not yet caught up with the unlimited potential of newer generation offerings. We'll explore the most popular embedded analytics solutions in the industry, outline the pros and cons, and explain which solution might be the best for your business.
Toucan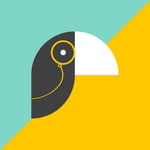 As a leader in embedded analytics according to G2, Toucan has focused its efforts to understand the data hurdles of real estate firms. With a thorough and increased focus on embedded, Toucan's apps harness the power of guided analytics and data storytelling, giving real estate professionals the power to view KPI measurements in real-time.
Pros of Toucan:
Rapid app deployment
Simplicity for non-technical users, no data team or extra support required
Ideal for mid-sized real estate firms with a smaller budget
High personalization and thorough visuals
Emphasis on collaboration and mobile optimization
Third-party support with thousands of connectors


Cons:
Not ideal for firms looking for extreme big data analytics


Toucan's platform solves the problems other real estate software brings to its end-users. Instead of providing an unrealistic expectation for a mind-boggling price, we master real estate reporting, allowing professionals to extract the most from the other investments in their portfolios.
After extraction, Toucan arranges all your requested data into simple visuals, all of which can be accessed from any device, at any time. No more complicated software operated by actuary teams, or data employees can't access. Instantly collaborate with agents, investors, and developers while receiving data insights in real-time.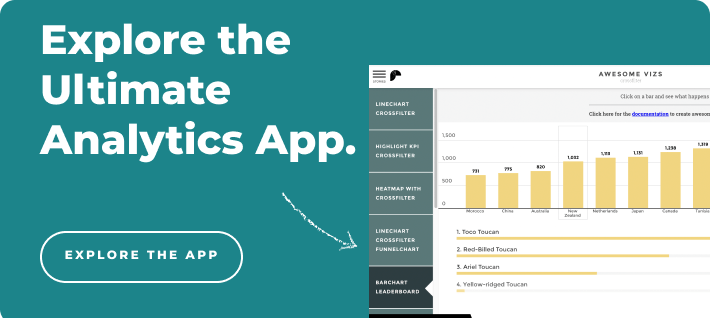 Qlik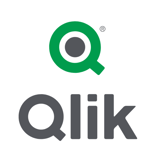 Qlik for Real Estate is an embedded analytics tool that allows users to:
View Clients in summary or detail format

View Client statements, documents & arrears
Monitor Portfolios and individual manager performances
Review individual properties and tenancy details
Monitor and review outstanding rent & service charges
Visualize your property base geographically


These KPIs and many others are displayable in graphical format, allowing users to view strengths, weaknesses, and investment opportunities.
Pros of Qlik:
Versatility allows both internal and external users access to data
Easier for non-technical users to understand from a coding standpoint
Abundance of onboarding and tutorial videos to help users get acquainted with the platform


Cons:
Support can be lacking
Although non-technical users can acquaint themselves with the platform, mastery of more intricate tasks is difficult, with the platform utilizing its own language and naming system


Qlik for Property Service and Facilities Management is for real estate firms that do not high coding knowledge. However, to extract the most out of this tool, a data/developer team may be necessary, limiting its usability to real estate firms with a tech budget.
Sisense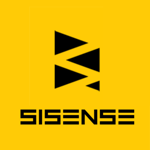 Sisense, another analytics solution, caters to the needs of real estate. The data analytics provider has a proven track record in the industry, gaining valuable insights for clients.
Pros of Sisense:
Rapid app deployment
Can build data processes without outsourced experts
Professional service option provides support for startups


Cons:
Collaboration between members at the firm may be difficult, if one member is unavailable, the whole data process stalls.
Without a professional, visualizations are difficult to create without a robust knowledge of JavaScript and JSON.
Difficulty handling large data sets, identification and categorizations are clear weaknesses of the platform.


Like Qlik, Sisense advertises itself as an easy-to-use platform that does not necessitate professional support. Although Sisense offers a professional support plan, this is costly and only makes sense for firms with a higher budget.
In the real estate industry, predictive insights are key to making the best investment decisions. Plenty of vendors have capitalized on this pain point, including Revaluate, Offrs, and First.io. These solutions aim to leverage AI to analyze past and current events to predict future trends by extracting millions of data points to predict, for example, when someone at a property will choose to move.
For agents, these tools are especially useful to identify opportunities before they arise. For example, a real estate agent can reach out to a potential seller before they reach out to another agent. Agents input their databases of contacts to the solution's AI-powered analytics platform, from which the software processes the information for 48-72 hours.
Although in practice, these AI predictive solutions present an attractive proposition to firms trying to get ahead of the curve, its plentiful cons leave much to be desired.
Domo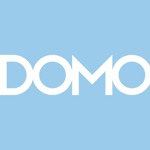 Like other competitors, Domo has moved to integrate real estate solutions into its offering. The platform offers multiple third-party connectors, including Zillow, US Census data, Entrata, and PropertyMe. As a BI solution, Domo has recently branched out into embedded analytics, aiming to "digitally connect all your people, your data and your systems, empowering them to collaborate better.
Pros of Domo:
Integration of widely used real estate platforms
Users report the ease and simplicity of dashboards
Easy usability for non-technical, Excel-based users


Cons:
Clunky data integration and storing
Slow data filtering and reports
Limited personalization
Self-service that requires experts
Misleading demo


Domo has aimed high to cater to many industries, including the real estate industry. However, the platform currently has too many weaknesses to recommend to a real estate firm with a big budget.