Looker is a well know technical analytics solution that was acquired by Google in early 2020. For experienced users of Looker, it might seem like an indispensable platform, but for new users or non-technical members, it is a bottleneck to get to their data and insights. Looker has three major drawbacks.
The first, the steep learning curve, with the need to know Look ML, an SQL-based language to be able to code your analytical backend. The second is an extremely high reliance on technical support to connect to your database, manipulate data and understand the charts. And lastly, the entire process is further complicated by having only chat-based customer support, where it is harder to convey and communicate technical issues one might face. So what if you are an organization that needs to democratize data, making insights accessible to non-technical users? Well here are the 5 best alternatives to Looker.
01.

Toucan

Toco
0-code Environment
✅
Made for non-technical users
✅
On-call support
✅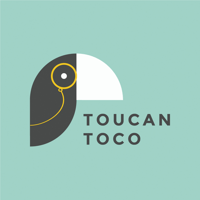 Toucan is currently the highest-rated analytics solution on G2. It is one of the few solutions made for non-technical users with a 0-code backend environment and guided analytics. This ensures that users of all technical levels can not only build charts and graphs but have enough context to gain actionable insights from them. The initial analytics development process is made extra simple using Any Connect, a feature that facilitates connections to any database within minutes and YouPrep, a Toucan-specific feature that allows on the fly data transformation with no coding requirements.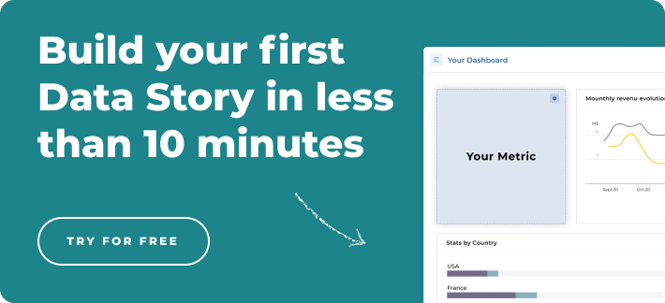 Toucan has the best support in the analytics industry, with a rating of 98% for Quality of support on G2. Their customer success team ensures you are assisted all the way from data connection, to chart creation and continuous growth of insights from your analytics. So if you need an easy-to-use and powerful solution that can be a great alternative to Looker, Toucan is the perfect fit for you.
02.

Tableau
0-code Environment
🚫
Made for non-technical users
🚫
On-call support
🚫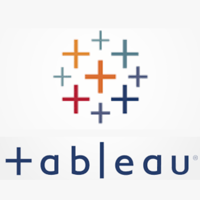 If you have browsed for analytics, chances are that you have come across Tableau at some point. Tableau has an easy-to-understand scripting language, making the learning process easy. Though it isn't 0-code, it doesn't have the learning curve of working with a completely new scripting language like Looker. The need for technical help becomes evident when users try to manipulate data in Tableau. For a non-technical user, it is nearly impossible to compute or make changes to the data on the fly.
Where Tableau really falls apart is the customer support. It is almost impossible to get a quick response even for a simple question. This is mostly due to customer support staff who aren't given a lot of product knowledge. The end result is a support team that manages customers instead of finding solutions for their problems. If Tableau is your choice of analytics, you should have an expert at hand, or else you will end up waiting weeks to resolve even the sightless issues. But considering the easy build environment and need for a lower technical level, it is for sure a great alternative to Looker.
03.

Sisense
0-code Environment
🚫
Made for non-technical users
🚫
On-call support
✅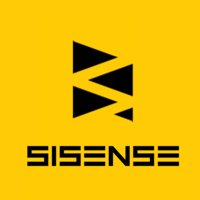 Sisense is a powerful analytics solution, no doubt about it. But it suffers from two of the same drawbacks as Looker. The first is the need for a new scripting language. Sisense requires users to learn a complex scripting language, with a steeper learning curve than Looker's LookML. If that wasn't enough, Sisense's large enterprise features, like elasticubes, come with an extremely high level of technical difficulty that it is almost impossible for non-technical users to understand.
Though connecting data is easy, manipulating data on the fly in Sisense is next to impossible. Every small change needs a complete restructure of the stored data, causing unnecessary delays. The support team on the other hand is great. With such a high level of technical difficulty, the Sisense support team is proficient in handling queries of all sizes giving quick and detailed solutions. Overall, though Sisense may seem like a harder version of Looker, the support team ensure the onboarding and analytics creation process is smoother, making Sisense a good alternate for Looker.
04.

Domo
0-code Environment
🚫
Made for non-technical users
🚫
On-call support
✅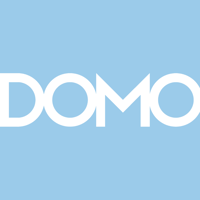 Domo is known to be a technically complex analytics solution. Though powerful, all its features can only be utilized by a few experts of the product. The level of technicality is high right off the bat with Domo, from database connection to chart build and customization nothing can be done without the technical support and assistance of a product expert. This makes Domo one of the worst solutions for non-technical users.
The build environment though not complex in terms of scripting language is still extremely hard to navigate. This is because Domo was made to do everything, making it completely unguided. Domo is like a thick luscious forest. It has all the resources, but unless you are with a guide or a map, you will definitely lose your way. The customer support is up to industry standards. Nothing to complain about but nothing to rave about either. Domo's complexity is at least balanced by the number of features it offers, unlike Looker, making it a good alternative analytics solution to Looker.
05.

Google data studio
0-code Environment
🚫
Made for non-technical users
✅
On-call support
🚫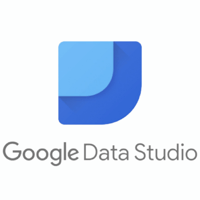 Google data studio is the only free tool on this list, as such the support provided is zero. Google data studio has a fraction of the functionalities that Looker, Toucan and Tabluea have. For a product that can do so little, you would think it would be intuitive and easy to navigate. But you would be wrong. Confusing from start to finish, Google data studio only offers support documents for internet reviews to help its users.
Even with a 0-code environment, it is impossible for non-technical users to navigate the system with its poor design and lack of guidance. What should have been a simple data analytics tool made for users who did not want the complicated onboarding of Looker, comes off as a Looker wannabe. If you do not need a lot of analytics functionalities and don't want to spend money organizing your data, then a Google data studio is the best Looker alternate for you.
Looker might be under the Google umbrella but that doesn't mean it is free of faults. It is time to democratize data and ensure that your analytics is easy to use for even non-technical users, backed by great support with one of the 5 alternative analytics solutions to Looker.