Google data studio is a free solution that meets the basic needs of a small business. That being said, as soon as salability is brought into the equation the flaws in Google data studio come to light. To add to this, there is a complete lack of collaboration options to get the team on the same page. The nail in the coffin tho is the static interface, which somehow also manages to be difficult to use.
If price is your biggest deterrent to switching from Google data studio, that is understandable. But if you have a larger analytics budget there is no reason to halt your business growth with insufficient insights and minimalistic data processing when there are amazing data solutions in the market. Let's take a look at the top 5 best alternatives to data studio.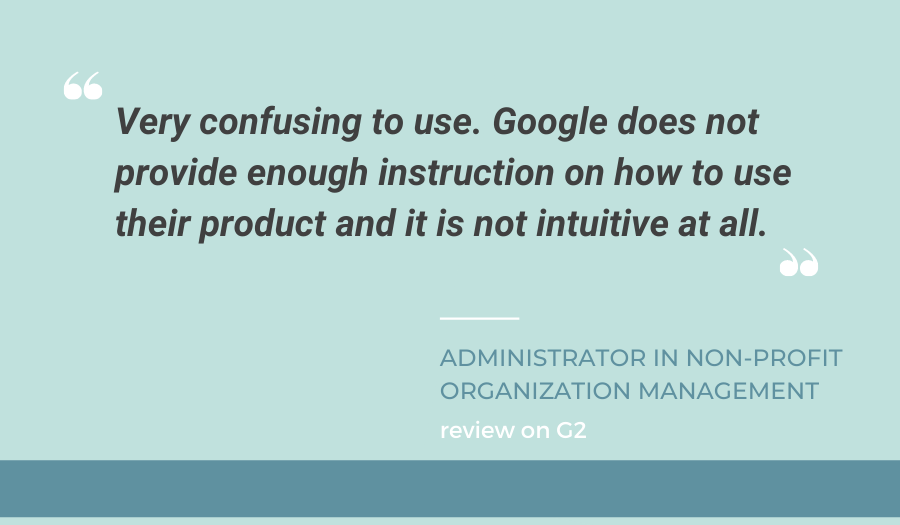 01.

Toucan
Easy to Scale
✅
Extensive collaboration
✅
Robust analytics
✅
Toucan is the only solution on the list that eliminates all the drawbacks of Google data studio while making sure that anyone in the organization, even non-technical users can gain actionable insights from data. Thus it comes as no surprise that it is the highest-ranked analytics platform on G2.
Toucan was built on the principles of scalability, that is because we expect our users to grow using the insights that Toucan can deliver. We stand out in this aspect as we use data storytelling. This ensures that everyone in your organization can get access to actionable insights not just users with PhDs. In terms of collaboration, Toucan presents the largest number of options. Firstly there is a comments section within the analytics platform for easy communication. Apart from that users can annotate and share any findings as pdf, via email, or slack, to notify teams and leadership to ensure that the organization is on the same page.
In terms of robust analytics, Toucan provides a wide array of graphs, charts and views. The best aspect is that they can all be color-coded, customized and white-labeled to fit your needs. If you are looking to replace Google data studio, there is no better alternative in the market today than Toucan.
02.

Looker
Easy to Scale
✅
Extensive collaboration
❌
Robust analytics
✅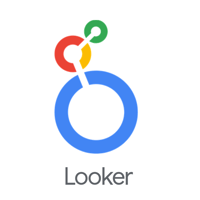 Looker is a powerful solution also backed by Google. It does a sufficient job of eliminating a few drawbacks of Google data studio but adds some of its own in the process.
In terms of analytics, Looker is quite robust and allows a certain degree of customization to your charts and graphs. But unlike Google data studio which can be used and accessed by users of all technical levels, Looker is difficult to navigate. You need an expert with a complete understanding of the product to make it work the way you want it. Looker is like the enterprise counterpart of Google data studio. Though it offers easy scalability, the requirement of dedicated data experts to operate the solutions makes sure that only larger companies are able to afford, use and make full use of it. Thus the scalability only applies to companies that are large and looking to become an enterprise.
The collaboration is what lets Looker down the most. There isn't an easy way to get your team on the same page. On top of that, there isn't a support team, just a Looker developer portal. So if you want to align internally or look to build out, you meet more roadblocks than solutions. But compared to Google data studio, it definitely is a step up. This makes Looker a great alternative to Google data studio
03.

Kibana
Easy to Scale
❌
Extensive collaboration
✅
Robust analytics
❌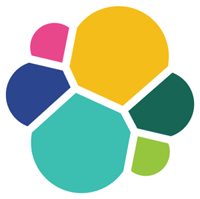 Kibana is a tool made specifically with small businesses in mind. This is seen throughout the design which offers no stability. The larger your data logs, the slower and worse the performance of Kibana.
For a solution with low customization and inbuilt graphs, Kibana does offer an extremely high degree of complexity. The issue is due to the lack of an intuitive design. The product seems to be designed without a single thought about the user experience in the user journey. The collaboration offered at Kibana is not much but it is more than google data studios. But the problem of lack of support and dependence of a community to help solve issues, instead of a dedicated support team plagues both solutions. A review on G2 said, " We have called and called support and it has now been over 4 months that it has been down and we are unable to use it."
Though Kibana is not a large step up from google data studio, it is a solution focused on smaller businesses that aren't going to scale extensively in the near future, offering them better collaboration with the organization. For this reason, Kibana is a good alternative to Google data studio.
04.

Databox
Easy to Scale
❌
Extensive collaboration
❌
Robust analytics
✅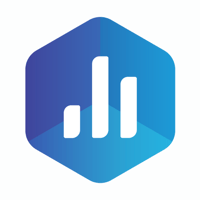 Databox offers scalability and robust analytics, but at a price. The problem with Databox isn't with its features but how it dupes its users. A review on G2 from last year called it a "Bait and Switch" for good reason.
Databox promised every feature under the roof, along with the best-in-class customer support during their free trial. But the fine print lets you know that all of this comes at a hidden price. This isn't great, especially if you have a fixed budget and go in with the expectation of gaining a good product. What makes it worse is the number of recent bugs that the solution has had. If you were banking on tech support for help, you can forget it. Here is what another G2 review has to say, "Timely customer/tech support is non-existent. When you can connect with a service person, I have found some to be evasive at best, defensive and argumentative at worst"
The collaboration aspect has been completely overlooked by Databox. This could be due to existing resources going into fixing a buggy product and trying to get more from customers for service that should be standard in the analytics industry. But we still can't deny that the functionalities lacking in Google data studio are present in Databox. This makes databox a good alternative to Google data studio.
05.

Klipfolio
Easy to Scale
❌
Extensive collaboration
❌
Robust analytics
❌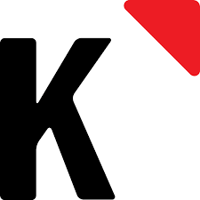 To start off Klipfolio offers a free option, with the possibility of paying more for better features. Klipfolio seems to be designed with only smaller businesses in mind, with a disregard for scalability. This is evident as you cannot use dynamically growing data sources. For any analytics, you have to specify the total number of records, which is almost impossible for a larger or growing organization.
The analytics is not robust. Though not as static as Google data studio, the charts and visualizations you can access after learning a new language specific to Klipfolio, is most time not worth it. The UI is cluttered and it makes transitioning between analytics solutions for most teams a chore they would rather avoid. The biggest culprit is the hidden overall cost. Though the product is relatively free, the high level of complexity ensures you need help. This is what Klipfolio capitalizes on. A G2 user sums it up best, " It's costly, and you have to pay a lot for a support ninja to help you. If you're a small company, it can run up your bill fast. "
The collaboration, whatever they is of it in Klipfolio seems to be an afterthought. With such a complex system with high training costs, the responsibility of management and gaining insights falls on a single user, who doesn't have anyone to collaborate with anyway. But the better analytics and access to features at a higher price make Klipfolio a great alternative to Google data studio.
It is hard to dissect, process and analyze data to gain actionable insights that will help grow your business. But it is not impossible if you know the tricks of how companies have done it in the past.