BIME analytics has officially gone away in the summer of 2021. Though we are saddened to see a great analytics solution leave the market, our first thoughts are with their users. What would happen to them and their analytics needs? To help keep their analytics up and running, we complines a list of the 5 best alternatives to BIME with the easiest transition.

01.

Toucan Toco
Ease of Transition
⭐️⭐️⭐️⭐️⭐️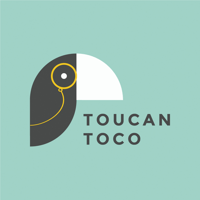 Toucan is the highest-rated solution on G2 with experience in helping users transition between analytics solutions. They have previously worked with both Chart .io and Exago users.
Toucan has AnyConnect allowing users to connect to any database within 1-2 minutes without any extra hassles. YouPrep a functionality unique to Toucan, allows users of any technical level to be able to manipulate and compute data on the go. Once your data is connected and ready for analysis, building a graph with context, headers, filters, description, glossary, highlighted KPIS, tips and insights, takes less than 5 mins.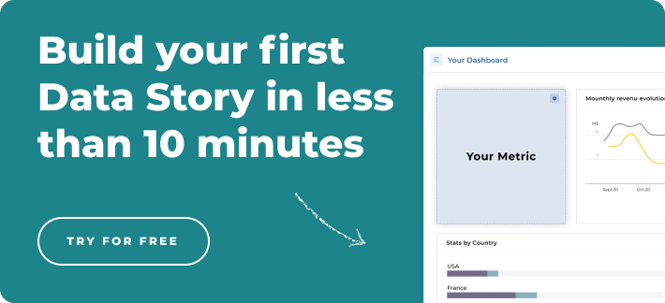 The platform comes with an inbuilt comments section so users can interact and share opinions without leaving Toucan. Toucan's most prominent feature is the annotate and share, where you can jot down annotation on a graph and share it with your team via email, pdfs or slack. As a web-based application, Toucan is responsive fitting any device and screen. Their build once deploy anywhere feature ensures that you will only have to create one instance of a graph to have multiple views.
As a solution made for non-technical users to access data and insights without needing a PhD, Toucan is the best alternative to BIME.
02.

Looker
Ease of transition
⭐️
⭐️
⭐️
⭐️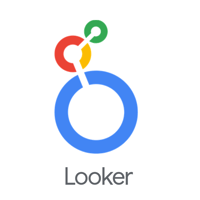 Looker is a technical analytics solution, made for data experts. It is the second-highest rated on G2 and is supported by Google.
Looker has its own scripting language called LookML. Though not a tough language to learn it definitely does increase your deployment and onboarding time. After understanding LookML, you will need help in structuring your data and building your analytics. To ensure you have all the resources at hand, Looker has developed the Looker Developer Portal. Once you have your data ready and learnt LookML, you can build graphs and charts with a moderate level of context and user interaction in 5 - 10 minutes.
The platform come with chat-based support which is great if you have a quick question. But since there is no call option, you are resigned to typing a full report to explain deeper technical issues that may arise. The in-database architecture is great if you are connecting to a single database. But if data is being pulled from multiple sources you will run into quite a few snags. Looker wasn't made to embed and its simplistic iframe embedding capabilities reflect that.
Overall if you need a technical solution with low customization, Looker is a solid alternative for BIME.
03.

QlIk Sense
Ease of Transition
⭐️
⭐️
⭐️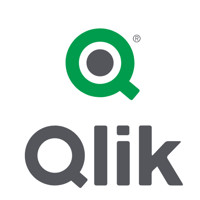 Qlik is a technically complicated solution made specifically for developers and technical product managers. Though it ranks 3rd on Google, much of its success comes from the Qilk Sense Enterprise edition, made for larger companies
Qlik does not support native language querying. This means you are forced to learn a new scripting language to be able to analyze your data. Though accessing your data isn't too difficult, data computations are. You need an extremely high level of technical acumen to be able to perform on the fly data manipulation or computation, making your users heavily pendant on data experts. Once you have learnt the language and had an expert structure your data, it takes less than 10 minutes to build a graph.
Qlik support is definitely not on par with industry standards. Apart from a long wait time which can last unto a week, the support team lacks the training to answer simple questions regarding the application. The support team also lacks a view into your instance of Qlik which means you have to essentially provide a report with everything that is wrong for the team to be able to provide a proper diagnosis.
All in all, Qilk does the job of delivering good analytics after you have overcome the initial learning curve, making it a good alternative for BIME.
04

. Sisense
Ease of transition
⭐️
⭐️
⭐️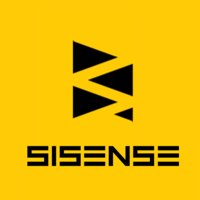 Sisense is a well know analytics platform with an extremely high level of technical difficulty. It ranks 4th in G2 due to a great support team and pre-made widgets.
Sisense has the steepest learning curve compared to any of the analytics we have seen thus far. Sisense implements its own scripting language which is tougher to master than LookML. This drastically increases the deployment rate. To make matters worse, you have to deal with elasticubes. Elasticules are column-based data structures that are capable of processing terabytes of data. But most companies don't require databases of that size. Making a single change in an elasticube means restructuring the whole thing, taking up valuable time and effort.
Once you have your data and have learnt the new language, pre-made widgets make it easy to build simple graphs. It would take about 7 minutes. But these simple graphs only extend so far in getting insights from your data. Once you start customizing graphs, you run into a lot of complications from extensive technical issues with no way to view what you have created as a draft. This is where their support comes in clutch. With a great support team, you always have answers to any questions that may arise. The back and forth does increase time to deployment, but if you don't mind being patient Sisense can work for you.
A powerful solution that requires a lot of learning, but with all the added functionalities, it is definitely a great alternative to BIME.
05.

Google Chart Tools
Ease of Transition
⭐️
⭐️
⭐️
⭐️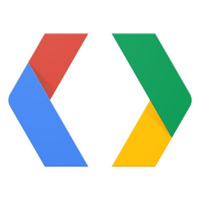 Google's original analytics offering and the only free solution on this list, Google Chart Tools lands at number 5.
Google Charts Tool is as barebones as an analytics solution could be. It gives your exactly what you pay for. The data connection is straightforward if it isn't with a restructured database. It is easy to make charts and graphs with the prebuilt setup but there are little to no customizations. So if you want to embed these analytics, it is a hard "No". The entire process takes about 10 minutes and provides analytics that can be useful for startups or organizations that cannot yet have a designated budget to invest in a proper analytics solution.
Customer support is almost non-existent. It is free software that you are being allowed to use with a straightforward design and a lot of helpful resources to be found online. The context offered for the graphs is minuscule. If you aren't actively in the process of building out the analytics you might be confused by the graphs you see. This makes getting actionable insights a bit complicated. You can not have security levels, dedicated views or graphs categorized by use case.
If you are looking for a free alternative while you decide if analytics is still important for you, then Google Chart Tools is the best alternative to BIME for you.
It is a hard process to change your analytics solutions, but with the right information and your list of needs, it doesn't have to be long or complicated.