When you want to add new data to your spreadsheet, it often takes hours or even days. This is simply too long if your business is in a fast-moving industry! Instead, your goal should be to automate your analytics as much as possible so that you can focus on reading the trends instead of making charts and graphs. This is one thing to keep in mind when choosing the most versatile analytics platform.
There are many different factors of the modern business world that companies need to keep up-to-date with. One of them is staying active with the latest trends and data from their business – especially when they're looking for ways to differentiate themselves from competitors. But did you know there's a way for retailers to quickly and easily get access to all kinds of valuable new data on their customers without spending too much time or money on complex integrations? It's called an analytics platform!
CODE_HTML_IMAGE_1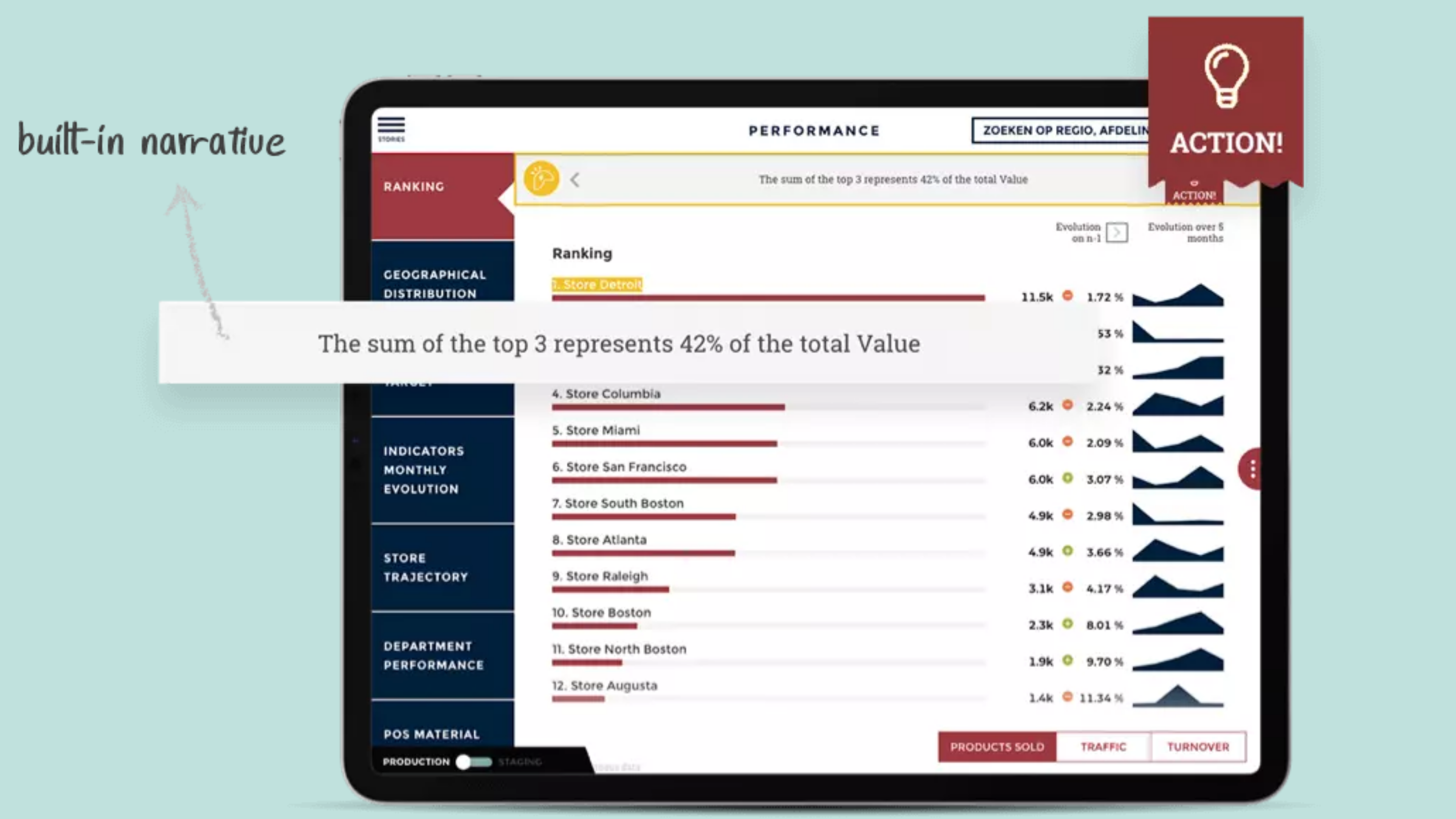 What's the Big Deal With Analytics Platforms, Anyway?
There is much more than time to be saved with an analytics platform. Sure, executives can save up to 20 days per year when switching over to an analytics platform. However, businesses have an 85% adoption rate of analytics platforms for a reason! When you switch to an analytics platform, you can experience a 40% savings in your bi tools, increase your revenue by 6% within three months, and even a 215% ROI.
Companies that seek to gain an edge in their industry will want to use analytics platforms. With the addition of new data sources, executives can gain access to reports that show them exactly where they stand compared with competitors and what changes need to be made moving forward. They'll also get access to deeper insights into customer behavior patterns to help them make tough decisions based on data.
What Features Should I Be Looking for in an Analytics Platform?
Different businesses have different needs when it comes to their analytics platform. For example, an e-mail affiliate marketer might look for integrations with third-party apps like Mailchimp and Google Analytics to track their data. Here are some features to be on the lookout for.
Easily Customize Charts & Graphs
Adding customizations to charts and graphs will help them stand out and capture the user's eye. At the minimum, you should have the ability to add in new fonts, colors around the charts, and so on.
Three-Click Functionality
You should be able to get just about any regular task done on an analytics platform within 3-clicks. This is also a great indicator of how easy-to-use the platform is. If the platform requires more than this to complete a task, it might not be the best one for your business.
Versatility
Think about how frustrating it would be to have a great idea on a chart only to have no ability to make it on your analytics platform of choice. For this reason, versatility is a must-have feature for an analytics platform. The good news is that there are many platforms out there now with the features that we mention here.
CODE_HTML_IMAGE_2
So How Do I Get Started Tracking My Data Quickly?
With such figures, it's no wonder that companies are adopting analytics platforms at a rapid rate. However, it can be difficult for retailers to know where to start when switching over from data spreadsheets or basic dashboards. The best way is by following the simple steps described below.
1. Consider Your Current Data Tracking Methods
To get started, you will need to have data that is currently being tracked. An analytics platform will not magically do this for you. Consider how you currently track your data. Are you using spreadsheets? If so, which ones? What does the process of moving that data into a spreadsheet or dashboard format for analysis look like now?
These are all critical questions to consider when choosing an analytics platform. You will need to ensure that your data is already being recorded in an organized format. This way, it will easily connect to a good platform.
2. Research Different Analytics Platforms
Many different analytics platforms are available now. To find the best one for your business, you need to research them thoroughly. This includes looking at pricing models, integrations, how easy it is to use, and any other features that your business needs the most.
3. Ensure they Have the Proper Data Connectors
Data connectors are what make your analytics platform work. They ensure that you can sync up all of the necessary apps, databases, and websites that hold your data with ease to the new platform in minutes.
Once you discover who has the connectors you need on their analytics platforms, you will be able to find out which one is best suited for your business needs. This way, it becomes easier to add new data sources in minutes, giving you all the insights you need.
4. Sign up for an account
Once you have found the platform that you like the best, sign up for an account. Make sure that you do all the background research necessary and take your time to ensure that the platform will fit you and your business needs.
Check the features, prices, and everything in between before you reach this step. After signing up, start connecting all of your data onto the platform. If you chose the right platform, this should be a seamless process that takes minutes to complete.
5. Start Making Charts & Graphs
Once you have your data connected, start analyzing it by creating some new charts and graphs. If your data is connected through a data connector, updates should be more or less automatic when they are changed and updated on your original data files. Therefore, you probably won't need to update and change your data constantly.
Final Tips to Remember
If you want to add new data to an analytics platform instantly, you need to choose a platform with all of your data connectors already built-in. If none are available, look for another platform or consider creating your own using third-party apps and services.
When designing new charts and graphs with an analytics platform, be sure to add in customizations wherever possible. This will help them stand out and capture the user's eye when they are looking for information. As studies imply, aesthetics have a big impact on how we interpret data.
Therefore, take the process of researching different platforms and finding the right analytics platform for your business seriously!
For more information, please refer to the following pages: