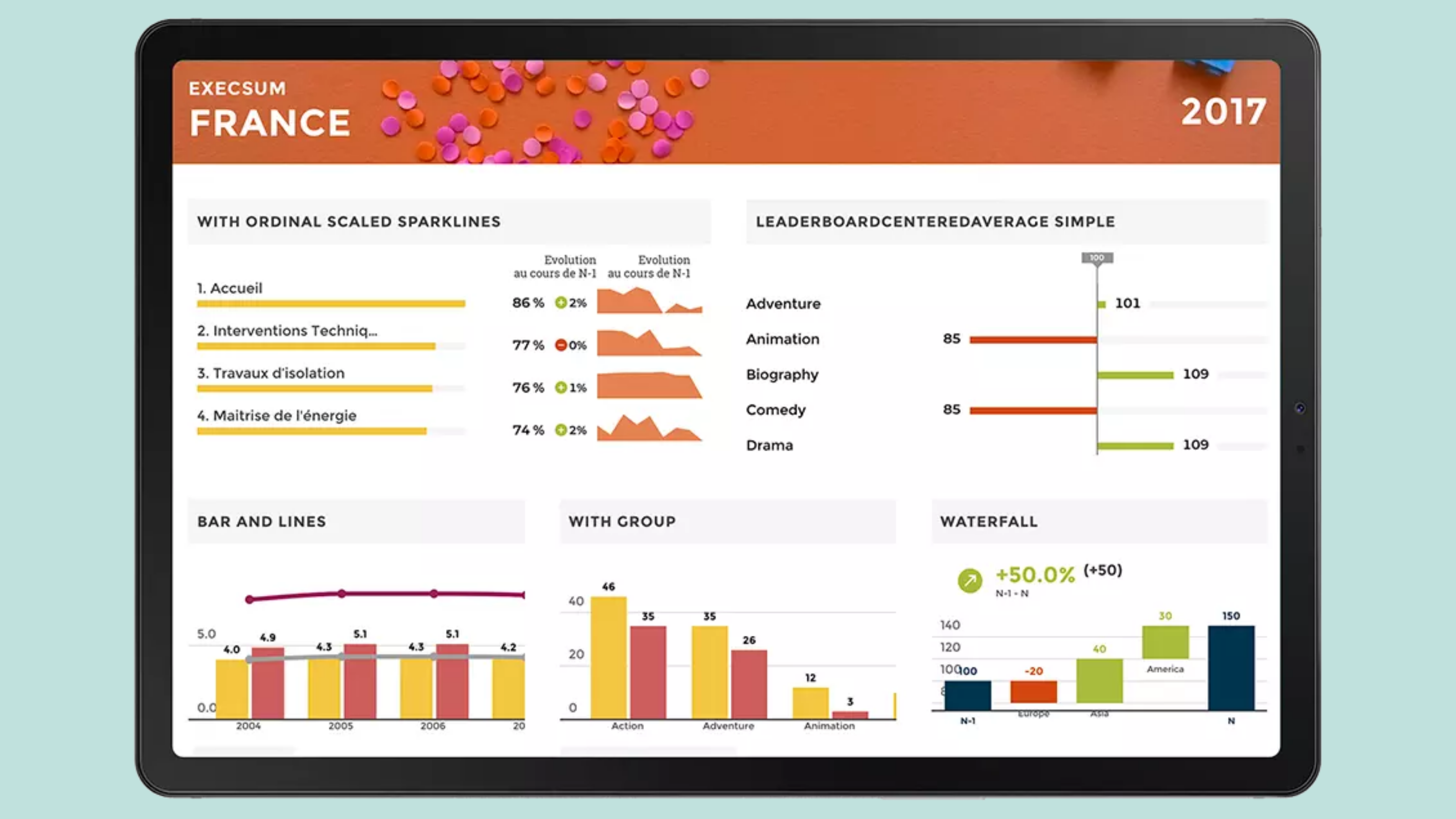 A data analytics platform is a system that collects, analyzes, and visualizes your business data. There are many different types of data analytics platforms on the market today, and reasons why analytics platforms are easy to install and use. On this page, we will cover all you need to know regarding basic background information on these platforms. Most importantly, how to connect your data to an analytics platform and start making your own charts today!
CODE_HTML_IMAGE_1
What Are Analytics Platforms
Analytics platforms are online tools that help you start to make sense of your data and ease the process of chart creation. These platforms are used by companies that want to make sense of their data and use it to benefit them. They help make the process of compiling and visualizing data much more accessible than previously possible.
How to Install & Connect Your Data to an Analytics Platform
If you are interested in connecting your data to an analytics platform, you might still be a little concerned about whether or not you will be able to do this, the time and learning curve involved, and so on. Don't worry, though; we are here to help! Below, we will break this process down into manageable steps for you.
1. Start By Looking Through Different Platforms
A common first step is to look through different platforms and see which one seems like it best suits your needs. It's also a good idea to think about how much time you want to spend on the analytics and what you need to visualize using your data. This way, you can find a platform tailored specifically for your needs!
2. Pile Up All Your Data into Digital Form
To put your data onto an analytics platform, you will need to have digital records. Typically, you will want to save things in will be in spreadsheet form. This might also be the most time-intensive aspect of setting up your business on a data analytics platform. It typically takes less than 30 days to be set up and running, but this is a tiny step in the grand scheme.
The platform will read your spreadsheets and use the information to help you create graphs. Keep in mind, though, that the more data you have, the better your analytics are likely to be! Therefore, take this process seriously and compile your information carefully to avoid missing out on including essential components.
3. Sign up for the Analytics Platform of Your Choice
With some basic homework out of the way, it's now time to sign up for the analytics platform of your choice. Once you have picked the one that seems most appropriate for you, you will need to decide what type of charts you want to see and how much time you are willing to spend on the analytics.
4. Follow Instructions to Connect Your Data
Once you have signed up on the platform of your choice, you will soon create charts after inputting your data into the system. However, the exact process for doing this will heavily depend on which platform you are using.
Therefore, check your email and other resources on the website itself to find the tutorials. Follow all of the instructions you are given, and your analytics will be up and running in a short amount of time!
5. Wait For Confirmation That is Uploaded
Depending on how much data you are working with, uploading to the platform might take a while. Keep in mind that this is normal, and you will often get an email once your data has been successfully uploaded!
Once this happens, it will be almost time to create graphs based on all of your hard work over the past few weeks. However, there will still be some thought that needs to be done before making full use of the platform.
6. Think of Which KPIs You Have
KPIs (key performance indicators) are metrics that you will use to measure your business and make sure it is running as well as possible.
For example, suppose you own a fitness company; common KPIs might be how many people go to the gym each day and purchase memberships, and so on. If you haven't already determined what your KPIs are, do so right away. This will help you be efficient while using a data analytics platform.
7. Consider Ways to Visualize Your KPIs
As you work on building your analytics, it's essential to focus on your KPIs and how they are visualized. For example, suppose you measure your company's revenue with an annual number, such as $100,000 throughout 2020. You can then create a graph that shows how that number changes over the years.
This is just one way of using graphs to understand your progress – you can also use them to break down your target audience based on gender, age, occupation, and so on. The possibilities are endless!
8. Start Creating Graphs
After you've uploaded your spreadsheets to the analytics platform, you can create graphs to visualize all the data you spent so much time compiling. Evaluate the quality of each of your charts to ensure that they provide good data visualization while being easy to read.
Be sure to also look through all the information provided by the platform on the graphs. This way, you can make the most of your analytics and start creating some stunning charts to help your business make better decisions and understand trends more thoroughly.
9. Browse Through Intuitively Created Graphs (if Applicable)
Some analytics platforms will automatically start using your data and intuitively know what it represents. If this is the case with your platform, browse through these graphs to gain valuable insight into how you can improve operations throughout your company.
10. Customize, Make Edits & So on
If you want to change how your data is visualized, find the button(s) that allows you to customize the chart. From there, you will typically be presented with various options for data to include, colors, and much more!
If using a high-quality platform, you should be able to handle this operation within a few clicks and immediately be presented with lots of different options.
CODE_HTML_IMAGE_2
Ready to Get Started with Data Analytics?
If you are on this page, you might still be shopping around different platforms. The best way to figure out which one is the right for you is to take a peek at some of their features and compare them with your needs. Spend plenty of time during your preparation and planning processes so that you eventually make the perfect decision for your business.
For more information, please refer to the following pages: