Visuals are a great way to organize and interpret data analytics. But, they can be a bit difficult to create and comprehend. This is especially so if you use the wrong design.
Besides this, sometimes crafting visuals can be tricky. How do you know what colors or fonts to use? How do you know when these effects are too much?
Every business needs to use visuals, but knowing where and how to start is sometimes overwhelming. This guide will explore why using proper visuals for your data is critical. It will also provide tips and a brief overview of the different graphics you can use.
CODE_HTML_IMAGE_1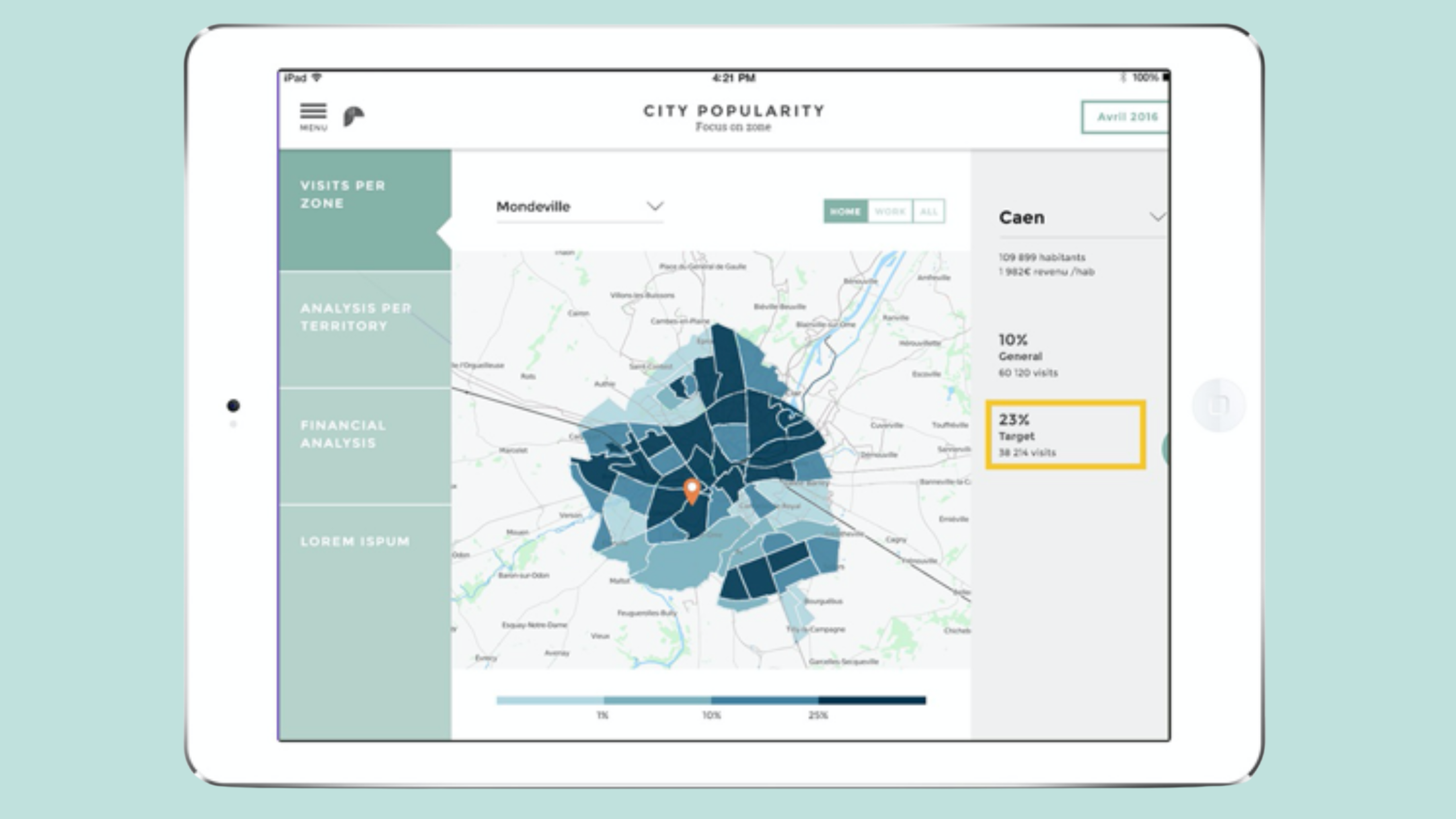 Are Visuals for Data Important?
Perhaps one of the biggest misconceptions with data is that visuals aren't useful. This couldn't be further from the truth.
Data graphics are critical because they allow users to understand figures. Often, they can assist with breaking down large statistics that would otherwise be confusing.
These visuals are versatile and can be created in various styles. You'll find different chart or graph designs available as well as fonts and colors. By customizing them, you can make the data comprehensible. This way, even those who aren't well-versed in data interpretation can still get a general idea of things.
7 Tips to Ensure You're Using the Right Visuals
Consider the Subject
One of the most important things when doing data visualization is considering the topic. Does it revolve around sales or is it geared toward IT problems? Using the wrong graphic for information can make it harder to understand.
You'll find a handful of visual aids, like graphs and charts, you can use in this case. Here are some that might be of help.
Line Charts
This chart is designed to track both short and long-term changes. It's ideal for identifying fluctuations over a certain period of time because of its clear data variables.
Pie Charts
A pie chart is a circular graph that's broken down into segments. Each piece represents a certain statistic. When put together, you'll get an overview of how the segments compare to each other.
Bar Charts
This selection uses vertical or horizontal bars to represent values. It's often used to compare variables or track their changes. One of the biggest perks of a bar chart is that it clearly shows frequency distribution.
Area Charts
An area chart appears similar to a line graph but instead fills in the space between the lines with diverse hues. This feature helps users understand and quickly scan trends based on how full the space is.
Eliminate Background Noise
Data visuals will often include background lines. While some might appreciate them, they only cause distractions. They can also clutter the visual and make it harder to interpret. Due to this, carefully consider whether the background lines and graphics are beneficial. If not, remove them.
Don't Go Crazy When Designing
It's easy to want to overdo visual aesthetics sometimes. Surprisingly, less is better in this case. The more colors, fonts, and effects that you add, the more likely it will be harder to interpret.
Simplicity is key when designing data visuals. Rather than using numerous hues and scripts, stick to just a few. You'll want to use these throughout the designing process. Not only will it make it easier for you to create the visuals, but it will aid viewers because it will help them locate and understand data faster.
Remove Irrelevant Information
Sometimes unnecessary data might be used in visualization. While this might not seem like a big deal, it can hurt its effectiveness.
Determining what is relevant and irrelevant can be a little difficult. The thing to understand is what the visuals are to represent. If you plan to only design them around finances, don't include aspects that don't revolve around them.
Besides this, consider what figures won't be required in the future. In other words, will you end up having to remove certain statistics after designing the visual? These figures would be considered irrelevant and shouldn't be included.
To better understand irrelevant data, research previous trends. By doing so, you can see what statistics might not be beneficial.
Don't Forget Unpleasant Figures
Visuals shouldn't just reflect positive aspects. They should also include some uncomfortable figures. This can aid you in being more productive because it will show you where improvements are necessary.
Label Everything
You'll also want to ensure that you label every visual. This will keep them in order and assist you with quickly identifying them. Otherwise, you might notice that your platform is chaotic and a hassle to use.
Besides the overall title, confirm that the y-axis and x-axis are labeled. While this might take a bit of time, in the end, it will be well worth it.
If you're not sure what to label the visual, consider naming it after the insights. This will quickly communicate what it's displaying.
Add Sources
In some cases, you might also want to add sources to the bottom of the graphic. While not always required, if you want to keep track of where you got trend ideas or information, include them. This way, you can reference them if necessary.
CODE_HTML_IMAGE_2
How to Design Data Visuals
Creating data visuals can be overwhelming, especially if it's your first time doing so. Here are a few pointers you can use to aid you during the process.
Step 1: Open the Platform and Click 'Add a Chart'
The first thing to do when designing a data visual is to open the analytical platform. You'll then want to click the 'Add Chart' tab at the top. This will open up a graph maker.
Step 2: Generate the Visual
Once the graph maker is open, choose which style you'd like to create and add the necessary information. Make sure to double-check this data before submitting it. During this step, also consider changing the colors and fonts.
Step 3: Submit It
When you're confident in your new graphic, simply click to add it to the platform. You'll then find it situated on the dashboard.
Can Data Visuals Be Edited?
Yes, once you design a visual you can go back and edit it. This way, you don't have to constantly generate new ones for small changes. However, if large portions need to be adjusted, it's probably best to produce a different one.
Using proper data visuals is essential if you want to keep your information correctly arranged. It will also assist you in quickly scanning trends. By referencing this guide, you can easily determine the right data visuals for your company's needs and how to use them.
For more information, please refer to the following pages: