For this reason, using a dashboard has begun to be seen as necessary by many retail businesses. After all, they can be used to show KPIs such as inventory, sales, and customer satisfaction levels. In addition, a retail dashboard has demonstrated that it can help increase revenue by 6% within three months. We will go over how you can create a retail industry dashboard from scratch that is quick and easy to use on this page.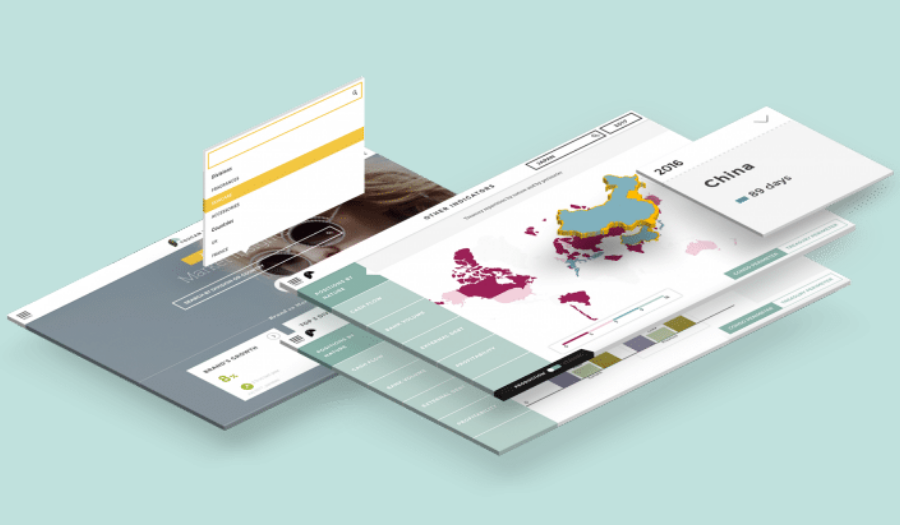 1. Choose Your Platform
There are several different platforms you can choose from for your retail dashboard. Some of these include Google Sheets, Microsoft Excel, Toucan Toco, and much more. You can design them with whatever features you want, such as charts and graphs showing KPIs that matter to your business. When using a paid platform like Toucan Toco, there is a high adoption rate over 85% since it is so easy to input your data and create charts. Not to mention, you can pull up data within three seconds on average!
Before you start thinking about the data you want to track, you should take the process of choosing your platform seriously. Although you can indeed plug in numbers and use a platform such as Microsoft Excel, know that using a paid platform makes the process of tracking data and creating beautiful charts much more effortless. For this reason, many people prefer to use paid platforms simply because they are more accessible and often produce higher quality work.
2. Think About What KPIs You Want to Track
Once you have your platform, it is time to think about the kind of data that you want to track in your dashboard. For example, maybe you want to track inventory levels, sales, or customer satisfaction ratings. Think about what KPIs are essential for your business before you move on to the next step. At the very minimum, you should be tracking things like your sales, profit, and expenses.
3. Add Your KPIs to the Platform
Once you have thought about what data you want to track and have chosen the platform, all that's left is to plug in your numbers in the appropriate places. If you have already been thinking about the KPIs you want to track, this step will be easy. Those who use a paid platform will have a much easier time than those who do this on Excel or Google Sheets. However, those who are confident with spreadsheet work will have minimal problems.
4. Find Charts for the KPIs That are Relevant for your Business
Once you have all your data on the platform, the fun part will be picking and choosing which charts to use for viewing your data in a new lens. For example, if you're a shoe store owner and you have data on both sales and inventory levels, you might want a chart to show how much inventory you have compared to the sales that you make.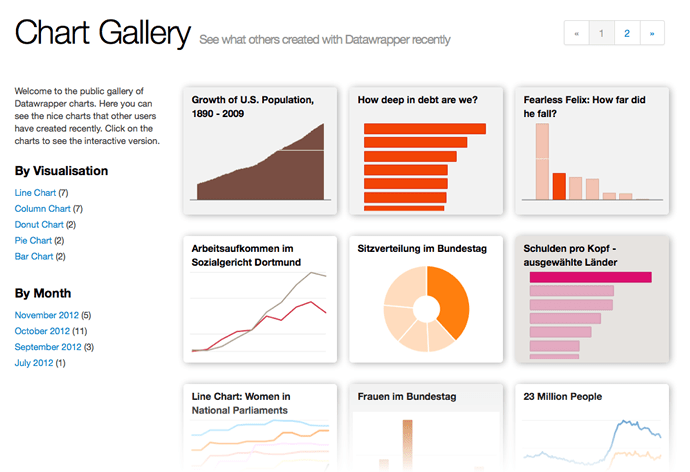 5. Drop the Graphs into the Final Design
Remember to choose your platform and think about the data you want to track beforehand. This will make the process much easier. Once you have selected your platform, plug in your numbers or upload data and find charts that are relevant for your business – this will take some time and trial-and-error. Still, eventually, you'll be able to create a beautiful dashboard.
6. Add Any Company Logos
You can add logos to your dashboard in a variety of ways. For example, you might want a company photo or logo on the top or bottom of the dashboard. If your company is more visually oriented, you might want to place your logo at the back of the dashboard. Likewise, if it's more interactive and has many pictures, you might want to put it on the front. Try experimenting with different things until you find what works for you!
7. Save and Share the Dashboard
When you have finished creating your dashboard, it's time to save it and share it. If you are using a paid platform, all you need to do is make sure that the permissions allow sharing and then export the file as needed. When using a premium platform like Toucan Toco, your data will automatically save and be ready for you on the cloud. This will make it so that you can have it available anytime, even on different devices.
8. Share Graphs on Social Media Sites & at Business Meetings
Once you finally put in all the work to get beautiful graphs and charts for your KPIs, you can finally relish the hard work. Now you will be free to share your graphs on places like social media and your colleagues at your business meetings. You will quickly start to see how useful they can be for conveying information.
9. Track Data Over Time
Considering how much work you put in to create your dashboard, it would be senseless to save a few graphs and stop monitoring the data simply. Instead, keep your graphs on your browser bookmarks (or somewhere easily pulled up) so that you can look at them daily, weekly, or even monthly. In any case, make sure that you keep the information close. It will help you continue to build and improve your business.
10. Always Look Out for New KPIs
No matter your industry, it's essential to make sure that you are always looking out for new KPIs. This can be as simple as constant meetings with the team about which metrics they want to focus on. It could also be as simple as finding new ways to measure success and tweaking your goals. Therefore, always keep your eyes open for new pieces of information that you want to track. Sometimes, the best KPIs to track are those that are relevant only for your business.
Want to Learn More About Using Dashboard?
Once you are done with all the work, you will finally realize why the investment of making a dashboard was so important. Remember that all this work will be worth it since retail dashboards can be used to show your KPIs in an easily read manner. They are an incredibly effective way of making data easier to view and understand for anyone who might not have time to read through a complete business report.
For more information, please refer to the following pages: