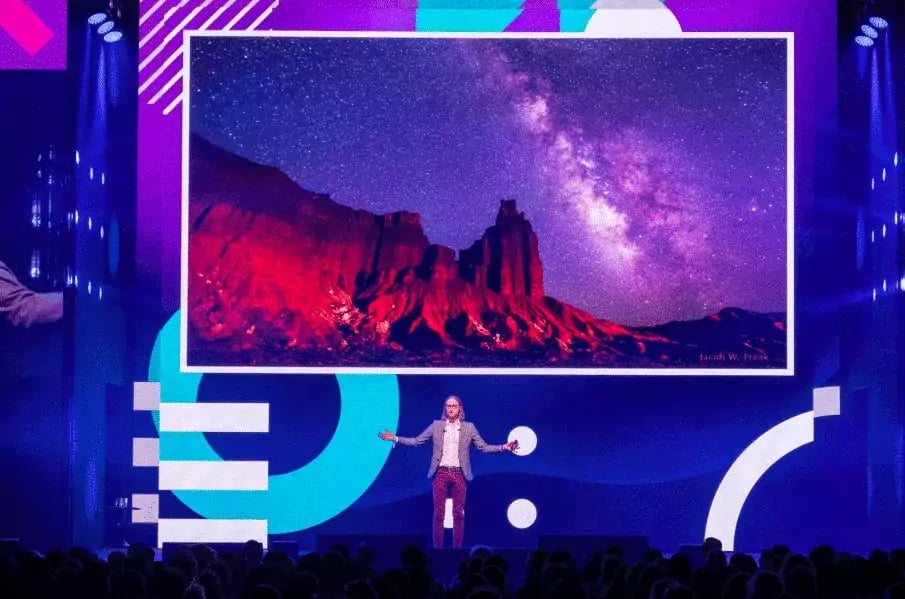 People are genuinely coming for the quality of TNW Conference 2019
Let's be honest without the superior quality of the talks, interesting people wouldn't come. As a software company the investment wouldn't be compelling if no one was attending the tradeshow.
As a rule of thumb, we know more people equals more opportunities. This year's main theme was wondering whether technological progress was always positive. Technology crystallizes a lot of hope, but also fears. It pushes us to question ourselves, to constantly reactivate our critical thinking. This question has therefore become central, whether in the scientific, political, philosophical fields or in our daily lives…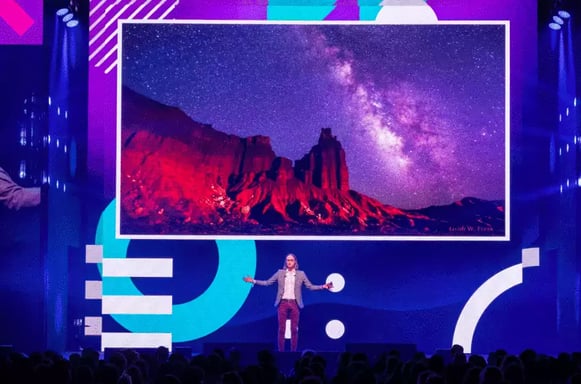 Technology has allowed us to have access to a greater diversity of information sources. It empowers people, as demonstrated by the many online activist movements. It also puts an end to complex and repetitive tasks for humans. Technology has also accelerated scientific progress. The development of AI, for example, is extremely promising in the healthcare field.
However, technology pushes us to ask ourselves questions at an ethical, political, social, individual level. Do technology make us more alone ? Is technology contributing to increased inequality? Who's to blame when driverless cars have an accident? How to control video or audio editing tools that intensify fake-news broadcasts? It is this diversity of issues that TNW Conference 2019 highlighted during this edition.
To offer some guidelines for reflection , TWN gathered about a hundred world-class speakers. Among them, tech executives, top-tier investors and promising startups around the question of the repercussions of technology on our future. "The Power of Digital Transformation", "How machine learning and AI are transforming media", "Changing school to help students become entrepreneurs", these are some of the topics raised by inspiring influencers.

Team Thoughts:
Tiphaine Leroux
Business Developer – Country opener US
"Will tech make our lives better, or worse?" is a central and topical issue and I really appreciate the quality of the talks. What I have learned from these conferences, is that some uses of social networks, robotization and artificial intelligence contains some concerns. However, technology, and the use of data, helps to make people's lives easier in a variety of ways. For example, by putting an end to highly repetitive tasks that do not bring added value to the human being…. If technical tools are used for the right reasons, they allow us to focus on the most interesting part of our jobs: thinking and decision-making.However, we must keep in mind the limits and risks in order to offer safe tools"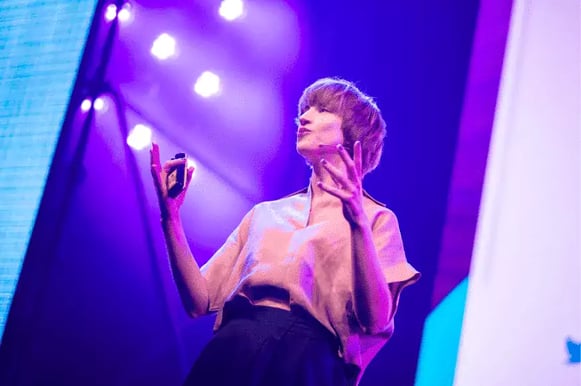 Adam Moussaoui
Business Developer Nederland
"I feel a real correlation between Toucan Toco's project and TNW's one. We both want to make tech subjects accessible and attractive. At Toucan Toco, our objective is to get data out of its complex aspect. Out tools are not only dedicated for data analyst. Everyone in the company can use it. At TNW Conference 2019, I feel the same appetite for decompartmentalization: we can all be interested in tech topics and tools".
Alongside its conference program, TNW Conference 2019 committed to the visibility of start-ups.
More than offering business opportunity, TNW Conference 2019 is a showcase for young innovative companies. Testifies to this fact the implementation of several programs such as Innovation Fastlane or the StartupCity Summit. Toucan Toco, which is presents on the Dutch market less than a year, was participating in the festival for the first time, as part of these programs. Attending this festival, as a start-up, is essential to understand the systems of influence in the Netherlands tech industry. Which companies are present? How to create synergies as a new player? With which partners can we develop our relationships in this market?
Team thoughts:
Victor Perret
Inside Sales Nederland
"Our presence had a mediatic impact. Actually, Toucan Toco was selected from among the thirty start up companies to compete in the pitch tower. Our pitch was filmed and we were also interviewed by a Dutch channel (ICTTV). This has allowed us to draw attention to our solutions. a real boon in a market that has been opened few months ago !

This visibility also allows us to attract the interest of visitors. There was lot of curiosity about Toucan Toco product. What is data storytelling? How does it work? There is a real demand from visitors on this subject. Many have understood the challenge of making data more accessible in their companies thanks to pedagogy. Actually, what has caught people's attention most is our history: a self-financed company, whose workforce has multiplied by 20 in 5 years, and which is rapidly expanding abroad"
TNW Conference is more than just a festival to create business opportunities. The environment, the quality of the talks and the commitment to the visibility of start-ups are elements that have contributed to our satisfaction!
Myriam Taider
Junior Content Strategist