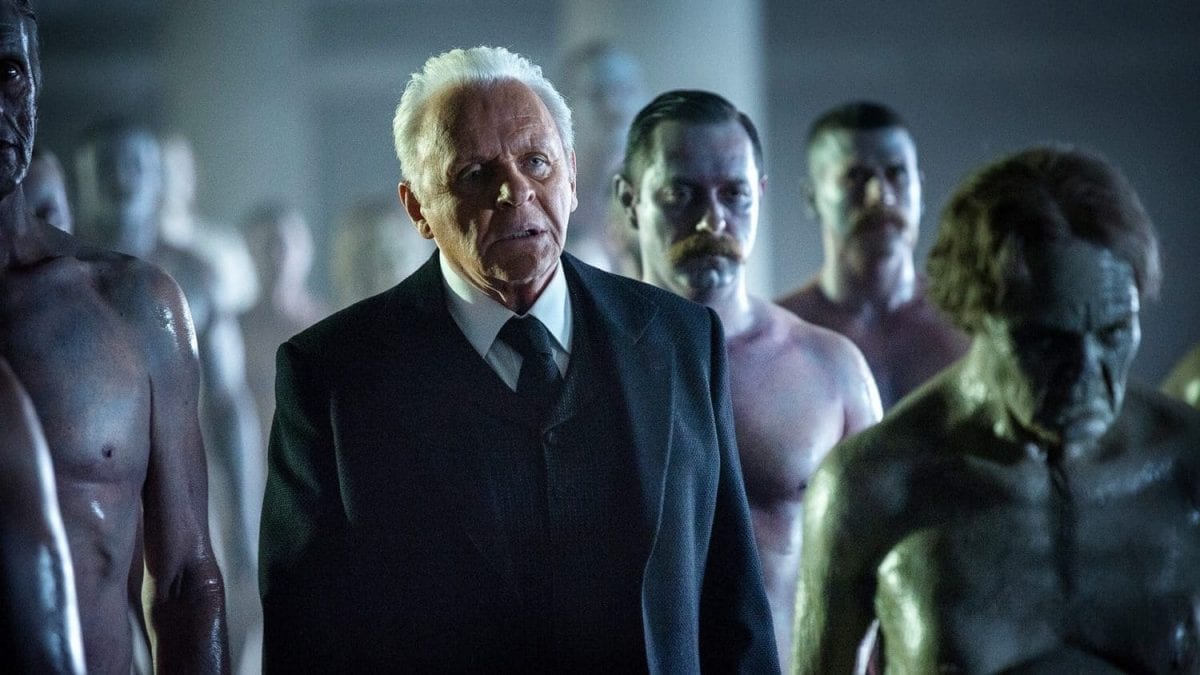 Analyzing the recruitment process
It's extremely important to clearly outline your company's needs, and in order to meet these needs, it's essential to identify the various costs linked to the recruitment process. This can be a challenging task.
To attract and recruit qualified candidates, a strong employer brand is a must. Companies can streamline the recruitment process by using an HR dashboard, which provides HR management with a clear overview of the process and makes it easier for them to manage the applications that they receive while keeping track of the company's visibility.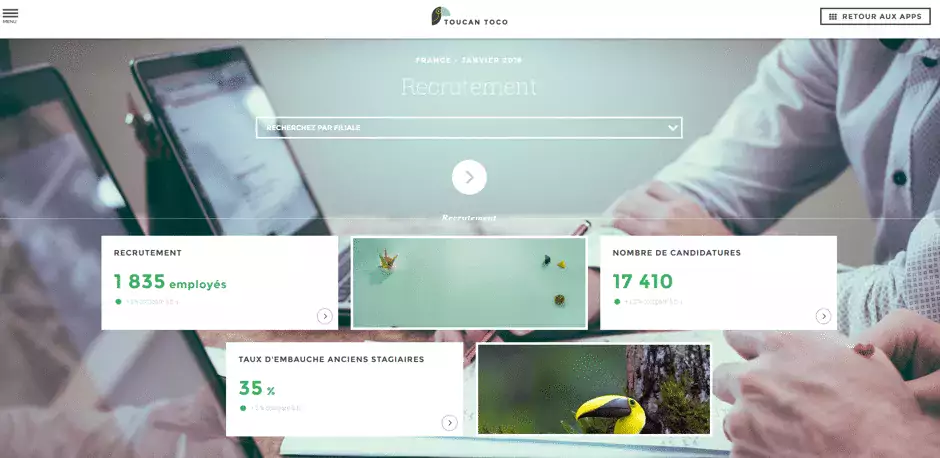 Which indicators should you track?
Measure your company's visibility
Keeping track of the number of visitors to your company's stand at career fairs, as well as how this number changes within a given time period, can provide valuable insights into your company's popularity at these events, helping you attract and retain key talent.
Gain useful information about applications
In order to gauge the effectiveness of your recruitment campaigns, it's important to have a clear idea of how many candidates have contacted your company, as well as where they heard about it (such as from events, job fairs, and marketing efforts).
Take a closer look at each step of the recruitment pipeline
Having a comprehensive overview of the recruitment pipeline – knowing exactly how many applications you've received and how many calls or interviews have taken place – is essential. This data can help you estimate recruitment costs incurred, and manage and acknowledge the receipt of these applications.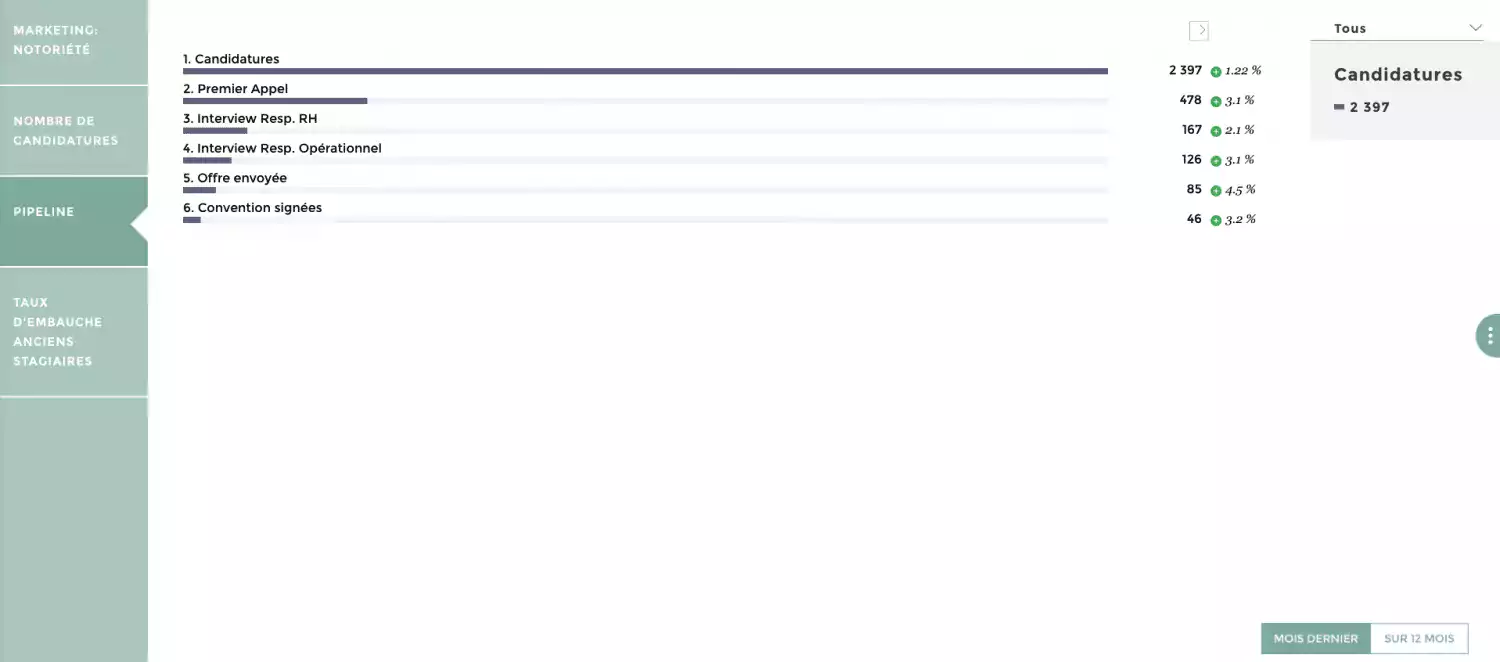 Determine how many interns stay on as employees
Evaluate the effectiveness of your recruitment efforts by tracking how many former interns are hired in various different areas of the company: production, marketing, general services, sales, etc. This is also a great way to highlight the training opportunities you offer, as well as the effectiveness of onboarding efforts in each department of your company.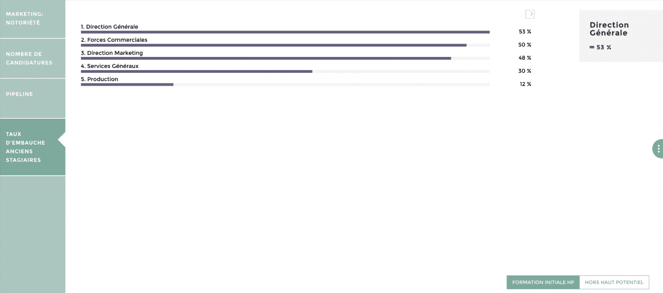 These mobile dashboards allow HR managers to easily and effectively steer various aspects of the recruitment process while maintaining a comprehensive overview of your company's visibility within its industry.
Want to find out more? Discover Nexity's experience. They chose Toucan Toco to answer their HR problematics.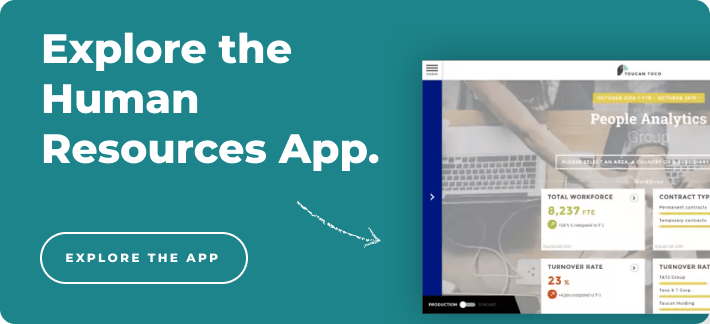 Charles Miglietti, Co-founder @Toucan Toco, data visualisation solution.