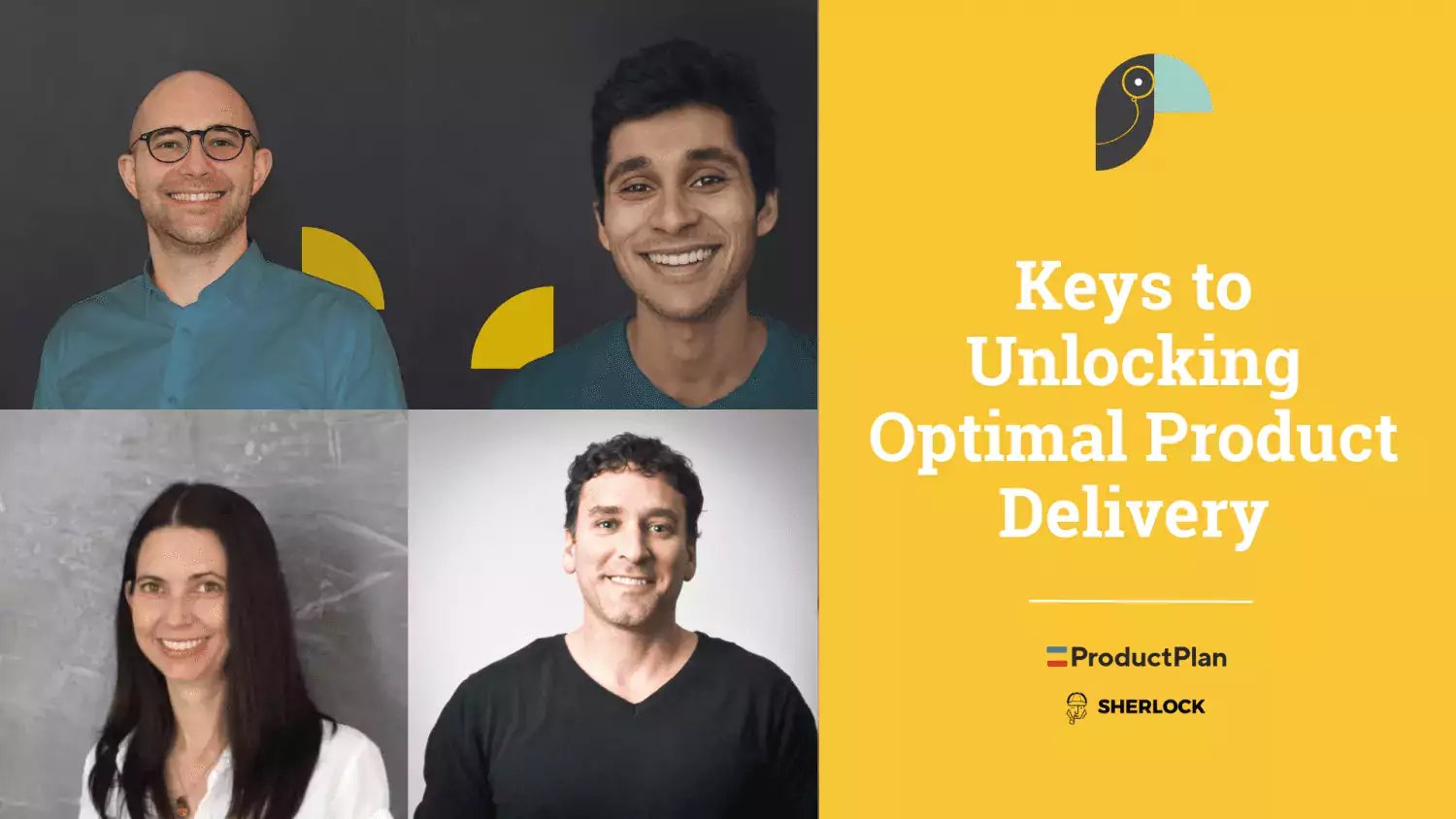 OPTIMIZE YOUR PRODUCT DELIVERY & PROVIDE VALUE TO YOUR CUSTOMERS
What we see today is that every prospect or customer you have is striving to be data driven. So the question is: what are you doing to help them achieve their goals when it comes to data? To answer, we strongly believe that a data product can bring value to the customer without impacting the product team, while increasing your revenues. Is that possible? Oh, yes!
To achieve this, we believe that:
You should provide the most polished product to your customers:
Non developers should be able to build & maintain your data products:
You should go to market in weeks. And iterate in days:
You should manage your risk and "build on top" instead of starting from scratch
THE SPEAKERS
Annie Dunham, VP Product Management at Product Plan, Derek Skaletsky, CEO at Sherlock, and I as the CEO of Toucan Toco, will explain how you can supercharge your product delivery to provide the value your customers are craving, better understand the role of analytics / data for prioritization, and walk away with the power to enable all stakeholders in your organization to effectively iterate on your roadmap.
WEBINAR WATCH THIS WEBINAR?
Learn to create and deliver a killer roadmap without diluting your core USP
Discover how to enable all stakeholders to contribute and buy-in to your roadmap
Find out what users are craving, and how to deliver these features without compromise
Grasp how to use data and analytics to demonstrate feature value as you iterate through the roadmap
WEBINAR AVAILABLE HERE ⤵️
TO DIG DEEPER