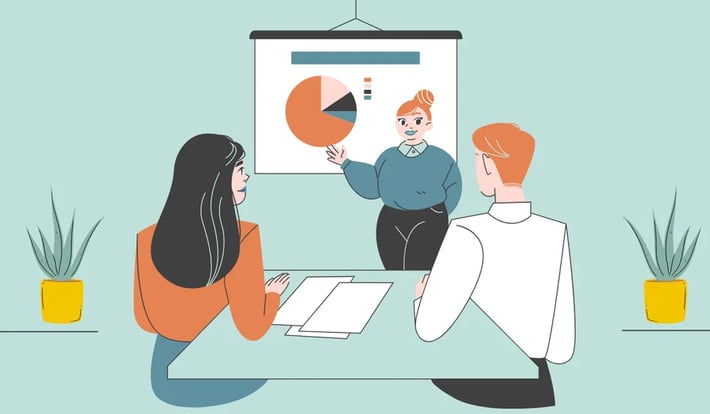 Executives are the most important decision-makers in any organization. With the average adult making around 35,000 decisions daily, it's safe to assume that a corporate executive makes significantly more. With all of the added pressure placed on executives to bring continued growth to an organization, clear and actionable insights are a necessity.
As an executive in any department, you may have access to solutions in your organization's data stack. You have been promised every insight you need, whenever you need it, and have not seen the expected results. Your KPIs are not displayed in a readable fashion, your solution may not be optimized for the devices you need, or your data team needs days or even weeks to generate reports.
Executives in many organizations suffer from underdelivering data solutions that complicate the reporting process. Executive reporting can be revolutionary to any c-suite, but it must be implemented correctly to reap the benefits. We'll explore some of the benefits and best practices of executive reporting to help create your c-suite's data stories.
What Is Executive Reporting?
Executive reporting refers to concise, informative reports for senior executives that allow them to make streamlined and informed decisions. These reports are normally a page long by design, keeping them short to avoid confusion. Although c-suite executives dabble in extensive internal reports, executive reporting aims to provide a more general, big-picture overview of an organization's goals and performance.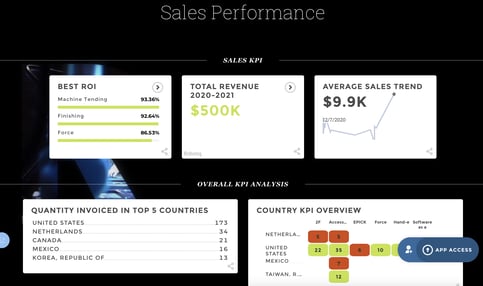 Executive reports usually refer to a specific time period, whether it's monthly, quarterly, or yearly. What's included in executive reports largely depends on an organization's goals, but are three main categories of information to include in executive reports:
Results
While a company's operations, employee programs, and culture are important, results are the main focus of executive management. While good results are easy to report, it is also important to include shortcomings to inform relevant stakeholders of weaknesses. While some days may be great and others terrible, it is important to include KPIs that provide a long-term view of achievable goals.
The Bottom Line
Expenses and profit are the main talking points when constructing a budget and allocating resources. While it is important to include financial KPIs when creating your executive report, be sure to balance these with other relevant KPIs to create a well-rounded narrative of your organization's operations.
Feedback
Although executives are the figureheads of an organization, operations cannot be executed without other employees. To create a culture of inclusion and accountability, it is important to include employee feedback. Not everyone can speak at a quarterly meeting, but the inclusion of employee ideas offers representation for relevant voices in an organization.
By including these three categories of information in your executive reports, your organization's c-suite and employees have a clear understanding of expectations and goals. But what other benefits does executive reporting provide? Let's dive into the perks of crafting executive reports.
What Are The Benefits of Executive Reporting?
While executives are the busiest employees in an organization, they must be aware of what's happening on every level. By understanding every department's goals, performance, and feedback, executives can keep a pulse on the best-performing employees and areas that must be strengthened.
Most importantly, the right analytics solution keeps this information error-free. Executives don't have to worry about acting on potentially erroneous information since KPIs update in real-time. With a solution like Toucan, executives can compile data from multiple sources into a single application, streamlining their data and converting it into lucid reports.
While data accuracy and a deeper understanding of an organization's operations are the most important benefits of executive reporting, some other benefits include:
Understanding your data
You're an investor that's interested in buying out a company, and the last step in the process is accessing an executive report with the company's operational data. When you receive the report, all it shows are tables with numbers and percentages that are more confusing than helpful. Are you going to go through with your investment? With modern-day reporting solutions like Toucan, executives can simplify their reports by using relevant visualizations to illustrate their most important KPIs.


Clear identification of strengths and weaknesses
You have your company's data team put together a raw report of financial metrics and statistics, but that report doesn't offer a clear explanation for why the organization's bottom line has been suffering last quarter. Displaying color-coded KPIs that are in line with your organization's metrics by each department can help executives identify struggling departments and pinpoint the root of the problem.
Increase data ownership by employees
You're a manager at a company with a smaller but healthy data stack, and each quarter you join the quarterly call that updates you on the organization's progress. You don't feel represented, and you feel like the report clearly omits weaknesses in your department that are hurting your company's bottom line. With an analytics solution for non-technical users like Toucan, relevant stakeholders can collaborate and contribute to reports, establishing a feedback loop that creates a data-driven culture.

These benefits have the potential to continue sustainable growth or drive a resurgence from a poorly performing organization. You're an executive who wants a reporting solution, but how do you actually create them? Here are some of the best practices when constructing executive reports.

Executive Reporting Best Practices and Tips
The process of creating an executive report can make or break its effectiveness. Using effective visualizations is a big part of crafting a report, but what other aspects of executive reporting can increase its benefits? Here are a few of the main considerations when creating an executive report:
Know Your Audience
Your audience will dictate the type of information present in an executive report. For example, creating a report for potential investors will require completely different data than a report for senior managers. Understanding the objectives and interests of your audience will help include the most relevant information possible and help present it in the most effective way.
Pick the Right KPIs
Your KPIs are the basis of an executive report, and your data solution should update them automatically. KPIs must be measurable, focused, time-oriented, and reflect your company's objectives and priorities. Choose your KPIs in the context of your audience. By selecting irrelevant KPIs, your reports will only cause confusion and potentially derail your message.


Create a Data Story
The way you present your report doesn't have to be dry and sterile. By looking at your report, relevant stakeholders should be able to view a dynamic story of your company's strategy and performance. A solution like Toucan displays your KPIs in a story format, building a narrative that keeps your audience engaged. A 0-code design also allows executives to build stories instantly without having to go back and forth with their data teams.
Use Data From All of Your Sources
While it may be compelling to pull data from your biggest and most important source, utilizing every part of your data stack will help to establish the narrative of your story. Integrating your platforms such as CRM systems, point of sale systems, project management tools, and website analytics tools are a few examples of some sources that can enrich your executive report.
What Executive Reporting Solution Should I Choose?
Executive reporting can be a complex endeavor, and the market is ripe with choices for reporting solutions. Your organization should research the solution that will align with its goals, resources, and expectations.
With a reporting solution like Toucan, the common and frustrating hurdles in the data process are eliminated to make executive reporting easy. The platform's 0-code design gives non-technical users ownership of report creation and increases bandwidth for data teams. Toucan applications are also centered around data storytelling, optimized for mobile and TV devices, and updated in real time. With over 500 connectors, Toucan's one-click connection can integrate all of your data seamlessly.
By democratizing an organization's data without the headaches of traditional data solutions, executives can leverage their data stacks to report data stories while engaging their audiences. Learn more about how Toucan can involve your organization's non-technical users in the executive reporting process.