The good thing about data analytics in 2023?
There are hundreds of potential data sources to leverage for your business.
The bad thing about data analytics in 2023?
There are hundreds of potential data sources to leverage for your business.
A few years back, it was incredibly hard for companies to find one, let alone several, reliable sources of data that could help them paint an accurate picture of their business. Things have changed. Whether on-premise or in the cloud, businesses have valuable data to draw from. The problem is, accessing these different data sources is often complicated: each one has its specific language and security protocol. This phenomenon makes it particularly difficult to blend data from different sources.
This is a problem we've tackled in our new and improved customer-facing analytics platform, Toucan 2.0. Our AnyConnect features allow you to connect to any data source safely and easily within seconds.

Data equality for all your data sources
Hundreds of pre-built data connectors
What you'll find in Toucan 2.0 is a library of over 500 connectors helping you pull data from any source quickly and easily. From Amazon to Talend (and everything in between) we've built in everything you need to access your data, no matter where it is stored: all sources of data are equally accessible. Simplicity doesn't mean you'll have to compromise on security: our unique SSO protocol allows you to pull your data safely, avoiding any potential breach.
On-prem and cloud on an equal footing
Toucan doesn't play favorites: we're built on the cloud, sure, but we're also good at connecting to your data on-premise. We know that the cloud transition is not always smooth, and you might not have moved your most sensitive data onto the cloud. This is why we've made it easier for you to access your on-premise data.
We're live by design: work with live data
Don't store data uselessly
If you work with live data, you know that the most valuable thing about it is that it gives you an accurate, instant picture of your business. It beats the purpose of live data to have to store it just so you can leverage it in your analytics. This is why our live data connection has been perfected in order to allow you to work on streaming data on any device.
Blend live and stored data
Many platforms work great on stored data but fall short if asked to handle live, streaming data. Toucan handles both stored and live data with ease. Connect to any API-ready cloud data source and start analyzing in minutes. If you work with both live and stored data, we make it easy for you to blend the two types of data
Natively on the cloud
Any cloud, no problem
Toucan will never lock you in a specific technology. We're good with the cloud. Any cloud. Whether your data is on Amazon, Snowflake, or MongoDB (and more), you'll be able to move seamlessly from one cloud to the other and mix the data you pull from them.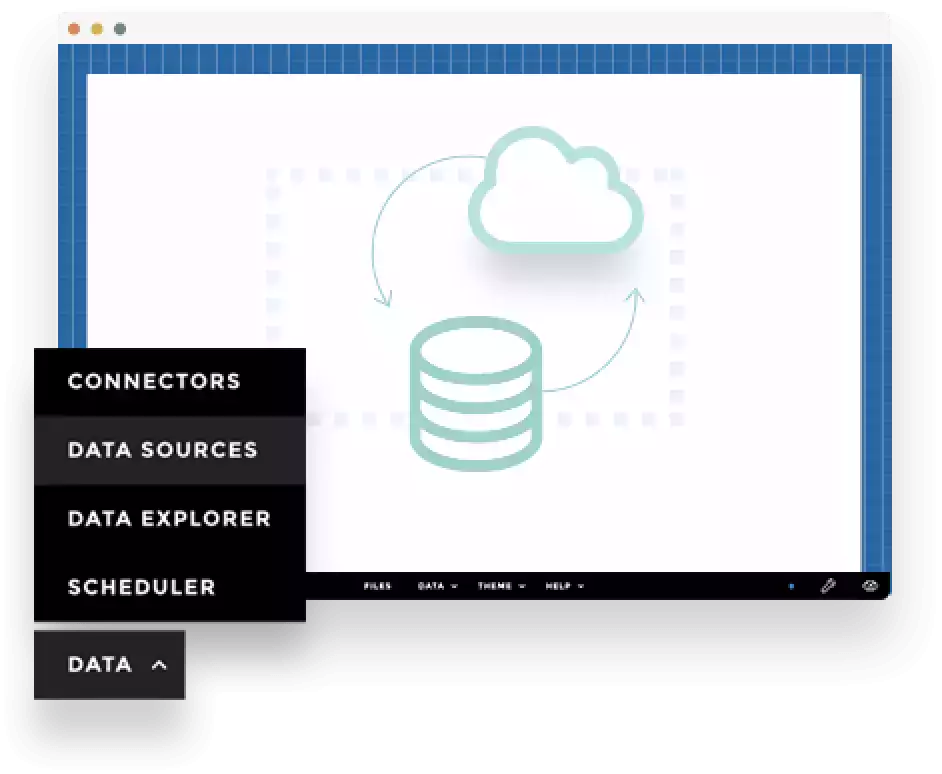 Scale up or down at no cost
The good thing about the cloud is that it allows you to scale up or down with your business without incurring any extra cost. Save up on pricey infrastructure changes. With Toucan, adapting analytics to your business takes minutes, not weeks. And the best part is, the whole process can be done internally, by non-expert users. No need to get a dev team on board. The Toucan platform is entirely managed and you'll never have to worry about implementing updates yourself.
Head here for more information about AnyConnect.