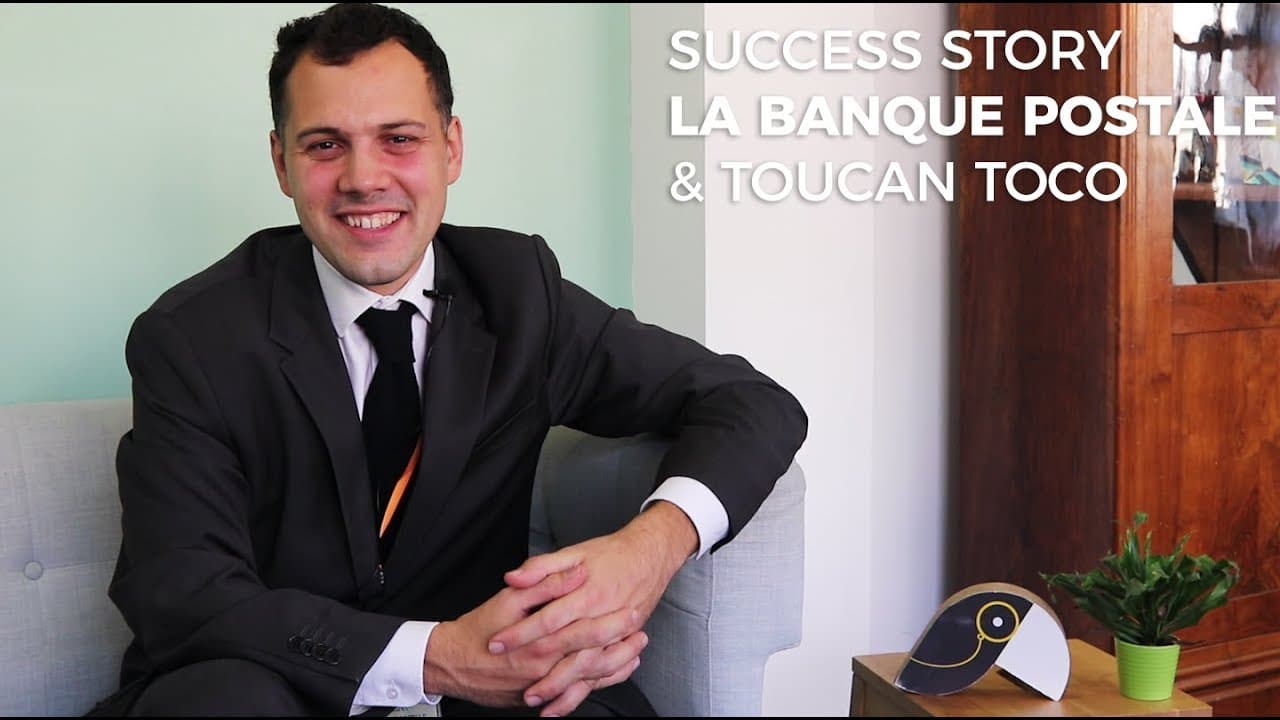 As such, the sales team must study the market and exchange with their counterparts about their projects and implementation.

Standing out from the crowd
La Banque Postale wanted to provide its sales force with an educational tool that could easily deliver key information to their prospects. The goal was to create a partnership between its sales forces and local authorities by allowing them to:
Easily visualize studies on their individual market

Receive a benchmark including other local authorities with a similar profile.



This enables each local authority to better visualize its own specificities.
"The data visualization tool for tablets our sales team uses allows for a more modern and interactive approach with the customer. Out of everything we tried, this is one of only a few applications which really worked on tablet" says Laurent. "The team truly embraced it and they were also proud to be able to make a 2.0 financial analysis for local authorities".
Moving to digital reporting
The sales force used an application to generate financial analysis reports before printing for client presentations.
This required to anticipate, which prevented them from being reactive.
Toucan Toco helped digitize this support while making the information restitution process immediate. It is now all available for 35,000 cities. The application is also available on tablets for La Banque Postale mobile sales team.
Precise and adjustable use
Sales forces can now present personalized data to their audience at all times.
The first tests were carried out during a national congress.
Having the entire list of French cities integrated into the application allows finding any client's local authority. The sales team can then adapt to the situation and identify what could be done for any particular situation. They can understand their interlocutor quickly: size, solvency, major issues, etc.
The team also observed that clients would share the information provided by La Banque Postale through the application. This generated significant traffic on the stand during the Congress.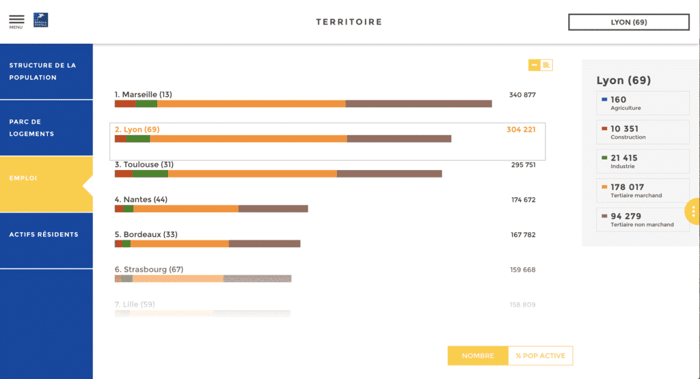 Selling differently
For Laurent Gautier-Falret, a sale should be a partnership. He believes that facilitating the overall understanding of banking, financial and socio-demographic issues for local authorities will make them stand out from the competition and better meet the needs of their customers. Consulting and providing extensive financial analysis to prospects shakes up the relationship between sales forces and their clients.
Instead of face to face, the sales representatives now operate on a side by side basis because they present the information with a tablet. It's not so much a sales process as such, but more of cooperation in which the prospect finds out important information for the future of their local authority. They create a dialogue which replaces the traditional buyer/seller confrontation.
Let's say we observe that the youth population has increased in recent years in a local authority, La Banque Postale can then go to the client and talk infrastructure projects in schools, kindergartens, etc.
Toucan Toco's application generates a lot of interest from elected officials because it enables them to see data they usually struggle to access. No need to go through an expensive consulting firm anymore! Toucan Toco's data storytelling app also makes it a lot easier to explain financial elements before going into more details.
Toucan Toco's app elicits both user adoption and pride
This application has been deployed to a pilot audience of 30 sales people, before full deployment to a 150+ team. Today the application is a success. The sales reps are proud to use an easy to understand interactive tool – a big win with clients! That's the ultimate motivating factor for them.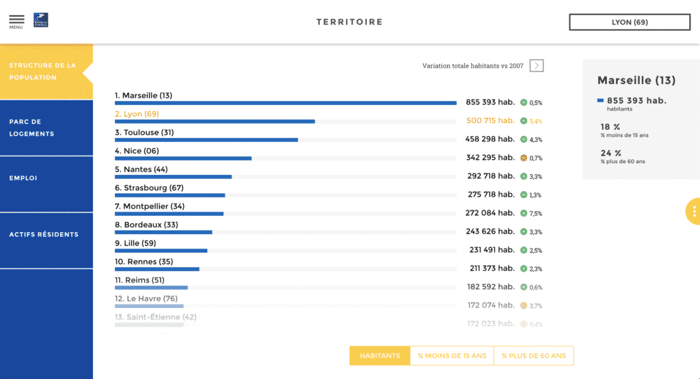 Financial analysis 2.0
Toucan Toco enabled La Banque Postale to sell their services thanks to a custom-made assessment. They now benefit from a smarter offer structure. The end goal is to get an appointment booked while detecting funding sales levers.
"Completing a pilot project in 15 days"
After signing the contract, we had 15 days to get ready and present the application at the French national Mayors Congress. Combining Laurent Gautier-Falret's experience as a Project Owner and Toucan Toco's agile project management was the key to complete this pilot project in 15 days. We launched testing after one week, which allowed for a quick iteration with La Banque Postale.
Key Information:
Project completed in 15 days

From paper reporting to digital financial analysis

35,000 local authorities represented

30 pilot users, the potential for up to 150 throughout the year
Charles Miglietti, co-founder @ Toucan Toco
ABOUT TOUCAN TOCO
Our mission: using pedagogy to turn raw and complex data into Dataviz and interactive stories.
Our users: Management teams working in Marketing, Operations, Finance, HR or Sales in large corporations.
Toucan Toco in numbers:
From 4 partners to a team of 50 in 3 years
90+ key accounts clients
200 projects including EDF, Total, LVMH, Renault, JCDecaux, Marques Avenue or BPCE
Toucan's Small Apps are mobile, user-friendly, easy to implement and integrated into existing IS. Everything you need for operational excellence in HR, Marketing, Finance, Sales and Executive Management.