"SaaS" stands for "Software as a Service". It is a category of Cloud service that allows you to use software via a web browser rather than having to download it to a computer.
Software providers are responsible for hosting and maintaining the servers, databases and application code. Any type of software can be offered as SaaS.
As a result, more and more publishers of popular enterprise software are turning to this new and growing format. Little by little, driven by the democratization of very high-speed Internet access, SaaS is taking precedence over "on-premise" software.
Indeed, SaaS offers several advantages that are responsible for its success. Software as a service is more accessible, and also offers greater compatibility. They can be accessed from any mobile operating system or PC.
Our data visualization software Toucan is a SaaSfor example. Everything is accessible via a browser. Offering the possibility to access it from a tablet, a smartphone and a computer.
What's more, the data is permanently stored on the cloud. So, you no longer have to worry about losing everything because of a breakdown or natural disaster.
The fact that this software runs directly on the cloud also means that you can take advantage of instant, centralized updates, rather than having to temporarily interrupt operations to deploy them.
In addition, opting for this model generally results in cost savings. No upfront investment is required. Unlike on-premise software, SaaS doesn't require you to purchase a compatible computer, servers or network switches. So even small businesses can take advantage of software traditionally reserved for large corporations.
Finally, software as a service offers elasticity. As your needs change, you can reduce or increase the capacity you use in real time and therefore your bill. As a general rule, payment is based on a monthly or annual subscription model.
However, SaaS also has several disadvantages that should not be ignored. First of all, they require an internet connection to work, although some people now take advantage of an offline mode.
In addition, the question of data ownership needs to be addressed. With most providers, the user retains ownership of the data he or she stores on the cloud. Nevertheless, it is important to review the contract and the terms of use of the service to ensure this.
You should also check the service level agreements, i.e. the uptime guaranteed by the provider. Also review the vendor's responsibilities in terms of support, security and updates.
Overall, the SaaS model offers many benefits for companies of all sizes and in all industries. If you are interested, check whether the software you use is available in SaaS mode from the vendor.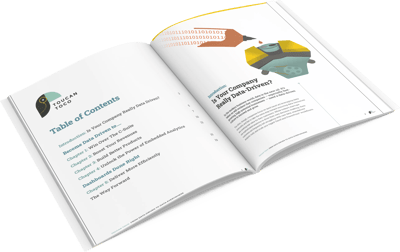 Learn how to use the right chart in your dashboard