It also helps protect computer systems and can unlock them in the event of an incident.
But, because of the intricacies of this industry, it can be tricky to follow various aspects of it. This could make it difficult for you to track information and see how well your team is working. Due to this, a dashboard might be worth investing in.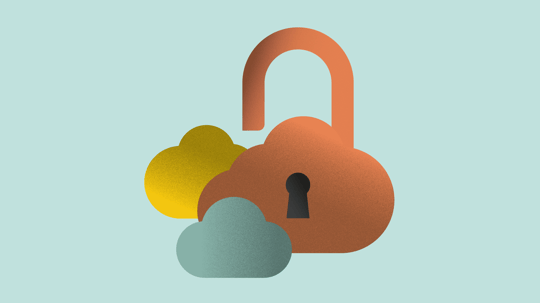 If you'd like to learn more about why you should design a software engineering industry dashboard, keep reading. You'll learn about some of its countless benefits, how to design one, and tips for successfully using it.
4 Benefits of a Software Engineering Industry Dashboard
It's Accessible
One of the biggest perks of this dashboard is that everyone can use it – including those who don't have much experience reading and interpreting statistics. Thanks to this, every member of your team can find and understand data.
Besides this, dashboards are accessible through various devices. You can access them both on a computer and phone. You can also adjust the dashboard so that it sends you updates via text or email at a certain time. With it, you'll be able to stay up-to-date on every aspect.
It's Customizable
Many are often surprised to learn the dashboards can be personalized with unique fonts, certain color schemes, and graphs. While these might seem irrelevant to your business's prosperity, often these small details can boost it. By tweaking these details, it makes it easier for you to identify certain characteristics. This way, you can quickly find and monitor specific attributes.
But, customizing dashboards doesn't just have to be for your benefit. If you work with a team, you can assign each member a specific color scheme or font. With it, everyone can add their touch to the tool so it's easier for each person to understand data.
It Keeps Track of KPIs
Key performance indicators (KPIs) will measure your company's performance based on a specific goal. Because there are vast targets your business has, it can be tough to closely monitor each one.
After inputting your current goals, a dashboard will monitor them and where they're headed. As your company continues to make new targets, the dashboard will sort through them as well and inspect how they hold up to previous ones. This information can help you make positive progress while keeping a record of past KPIs.
It Assists with Making Critical Decisions
You'll also find that a software engineering dashboard can aid you with making important choices. How? You might ask...
Thanks to the intricate information added to it, dashboards will read and predict where trends will head. This can help you understand these metrics so you can make a sound decision.
How Do I Create One?
Generating a software engineering dashboard is easier than most think. Here are three simple steps to follow if you'd like to make one.
Step 1: Upload the Technology to Your Computer System
The first thing to do is upload the dashboard to your computer. Most of the time, this can be done solely online. Simply purchase the technology and then download it on the computer system.
Step 2: Add the Metrics
After the dashboard is uploaded, it's time to add metrics. Ideally, include the ones listed above. These will ensure that the most critical components of your company are examined. You'll want to follow the dashboard's directions for including them. Often, there will be a small menu you can click on which will then guide you toward how to design certain aspects.
Step 3: Watch the Information
Once you've included the metrics, activate the dashboard. It will instantly sort and track the data. You'll want to keep an eye on it for a bit to ensure that it's functioning correctly and that the necessary information has been included.
Tips for Using a Software Engineering Dashboard
A dashboard is a simple tool to use but there are a few things to keep in mind before operating it.
Less is More
It can be tempting to want to put all of your software engineering data into one dashboard. But, to ensure it works well, it's vital you don't. If you add too much information, it could confuse the tool and have it analyze certain characteristics incorrectly. Instead, set your dashboard up so it focuses on a certain theme. This could be around operational aspects or analytical ones.
Use Filters
Dashboards are packed with information. If you need to find a specific detail, it's key that you implement filters. This way, the dashboard will instantly find metrics that correspond to them. The filtered data will go to one spot on the portal for you to inspect but won't stop the rest of the figures from being updated.
Try a Grid Format
With dashboards, you can organize all of your information in various layouts. While the right one will vary based on your needs, a grid format is usually ideal. Grids arrange all of your data in columns or rows so you can scan the page. You can also adjust the box sizes so certain figures are more noticeable than others.
Watch the Fonts
It can be fun to personalize your dashboard but it's important to not overdo it. If you use too many different fonts, it could end up being confusing. Besides this, if you use fonts of the same size and color it might make it difficult for you to find certain information.
This is why it's ideal to come up with a font system. For instance, use a large font for titles and smaller headings for sub-sections. Also, be consistent with colors so that just by looking at a text you can quickly determine the information it holds.
If you want to make sure your software engineering team or company is organized and working efficiently, a dashboard is worth using. With it, you can track your team's performance and vital data so your company makes the right decisions.
For more information, please refer to the following pages: