The manufacturing industry is a vast and vital part of our economy. Many people don't realize how large it is, but the manufacturing sector made up over 8.51% of the USA workforce in 2018 alone! Companies use dashboards across all industries to monitor metrics like production, inventory levels, supply chain information, quality control data, and much more.
On this page, we will discuss why your company should consider implementing an affordable dashboard solution that will help you make better decisions about your business while saving time and increasing efficiency for everyone on the staff! Right off the bat, you should know that a dashboard can help your business experience a 6% increase in sales within three months!
Why You Need a Dashboard in the Manufacturing, Production, and Supply Chain Industries
Companies use manufacturing dashboards to monitor production, inventory levels, supply chain information, material use, etc. Machines for these industries can be complicated and costly, which is why it's critical to have a system that allows you to make the best and quickest possible decisions for your business. Leaving big decisions up to gut instinct isn't going to give you the results needed in this competitive global economy.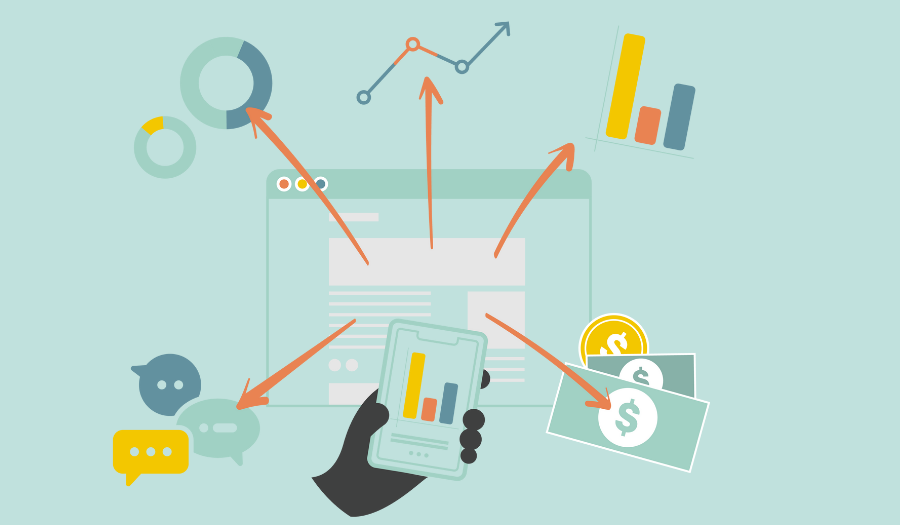 Top Reasons to Create a Manufacturing, Production, and Supply Chain Dashboard
A production, manufacturing, and supply chain industry dashboard can serve many different purposes for your business. In addition to helping you get insights for your business, including noticing trends that might otherwise go unnoticed, a dashboard is also helpful for many purposes. Let's check out some of the top reasons to get a dashboard below.
Get Better Insights than Ever Before
One of the main advantages of having a dashboard is that it gives you access to information that you wouldn't have otherwise had, such as insights about your company and trends in your industry. You can often set up notifications to be sent out when certain conditions are met, such as if inventory levels get too high or when customer satisfaction dips below a certain level. From there, you can make decisions quickly and accordingly to remedy the situation.
A dashboard can also save your employees time and energy by collecting all of this information in one place and then providing the appropriate action steps for you to take based on alerts. Your employees will spend less time chasing information down and more time taking action on it.
Remediate Issues Faster than Ever Before
If you have a dashboard, your employees can take action quickly, which will help them resolve issues faster before they become too big of problems. Instead of figuring out what's wrong with the business after things hit the fan, you can get ahead of the problem and take action before it becomes worse.
Save Time for Other Tasks
A dashboard also saves you time by giving you faster access to information used in decision-making. You will have up-to-date information in the palm of your hand, so you don't have to spend time looking for it elsewhere. Instead, you can focus this time on other pertinent tasks.
Save Money on Manufacturing Equipment with a Dashboard
Monitoring machines with a dashboard is also easy to avoid spending money on new or expensive equipment you may not need. If the data suggests that a device is about to fail, you can take preventative steps early on before it becomes a problem.
Improve Employee Performance with a Dashboard
If your employees are using a dashboard, they will be able to make better decisions faster, giving them more time to do other tasks or improve performance. The dashboard will also make it easier for your employees to communicate with one another and pass along important information about the company, which will help everyone work better together as a team.
Quickly Share Data with Managers and Executives
Managers and executives can also be given access to dashboards. This will allow them to respond quickly when they notice an issue. The dashboard will enable them to get insights into the company, which can help them make decisions better.
One Central Location for All Your Data
A dashboard gives you access to information on one location that would otherwise take a lot of time or effort to get. You can get insight into your company's data, the competition, and the industry trends. With access from location, it is much easier to notice trends and understand the data than it would otherwise by pulling up data from various sources.
Creates Charts That Are Easily Read & Understood
The biggest reason that just about any department of any business can make use of a dashboard is that it helps you create charts that are easy to read and understand. This makes it a lot easier for you or your employees to interpret the data, leading to better decisions being made and a better overall understanding of your business analytics.
High Adoption Rates
Perhaps one of the most significant selling points of a dashboard is how popular they are once the keys are finally handed over to your business for you to do a test drive. After trying out a dashboard for the first time, businesses experience 90% adoption rates.
Easily Updated & Maintained
To ensure that your dashboard is up-to-date and maintained, you can always go back and change the core programming regularly. This way, the dashboard will be updated with any changes in data or analytics that have been released since it was first created.
For best results, come up with a schedule that you can follow with your team for updating the dashboard. Typically, businesses will update the data weekly, monthly, or each quarter. However, the idea here is to update it as much as possible to avoid the data from becoming less valuable.
Still Unsure What Platform to Use for Dashboard?
If you have been thinking of setting up a dashboard for your production, manufacturing, and supply chain departments, you should spend lots of time researching options. This way, you can find the dashboard that perfectly suits the needs of your operation and helps you save time and get a higher ROI.
For more information, please refer to the following pages: