The production, manufacturing, and supply chain industry is a vital one that ensures consumers receive enough goods for personal or commercial use.
Because so much goes on in this industry, it's easy to lose track of data. This can be troublesome for various reasons. This ranges from putting you behind schedule to overproducing products leading to profit loss. To prevent such issues, a dashboard might be ideal. But what should you add to one?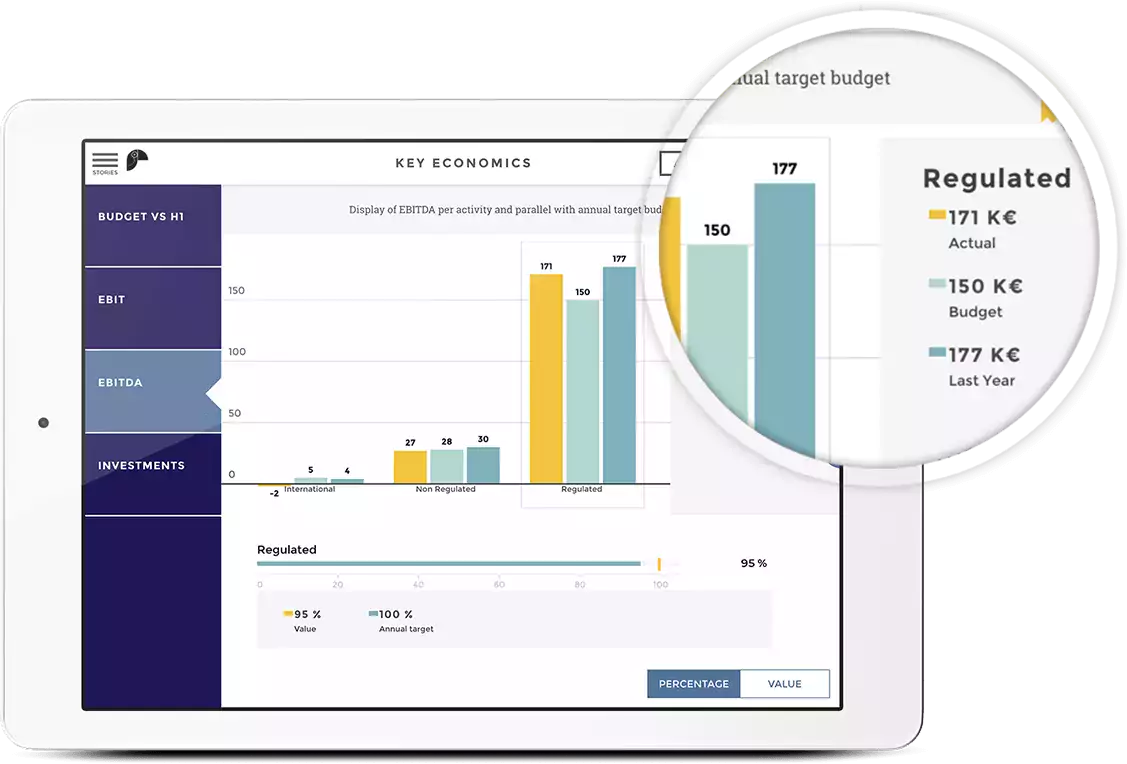 Below you'll discover some of the most critical characteristics to add to a production, manufacturing, and supply chain industry dashboard. You'll also find some tips to make sure your dashboard reaches its fullest potential.
6 Metrics to Include on a Production/Manufacturing/Supply Chain Industry Dashboard
Top Products
To help you see where you're succeeding and most popular with clients, add your top five products to this tool. A dashboard will organize them and update you on their current stats.
When inputting this information make sure to include:
The name of the item
Its price
How much has been sold
Over time, the dashboard will collect and sort this data. You'll be able to see how these products continue to rate with clients and how new products hold up against them.
Sales Revenue
Your revenue is essential to add to your dashboard. In fact, this should be one of the first things you see on it. By adding this metric, you can track your net income. This lets you determine what your earnings are and where things might need to improve.
In addition to the overall picture, you can set the dashboard so that managers can identify how they or their team is contributing to sales. This allows them to see what members are performing well and who might be struggling.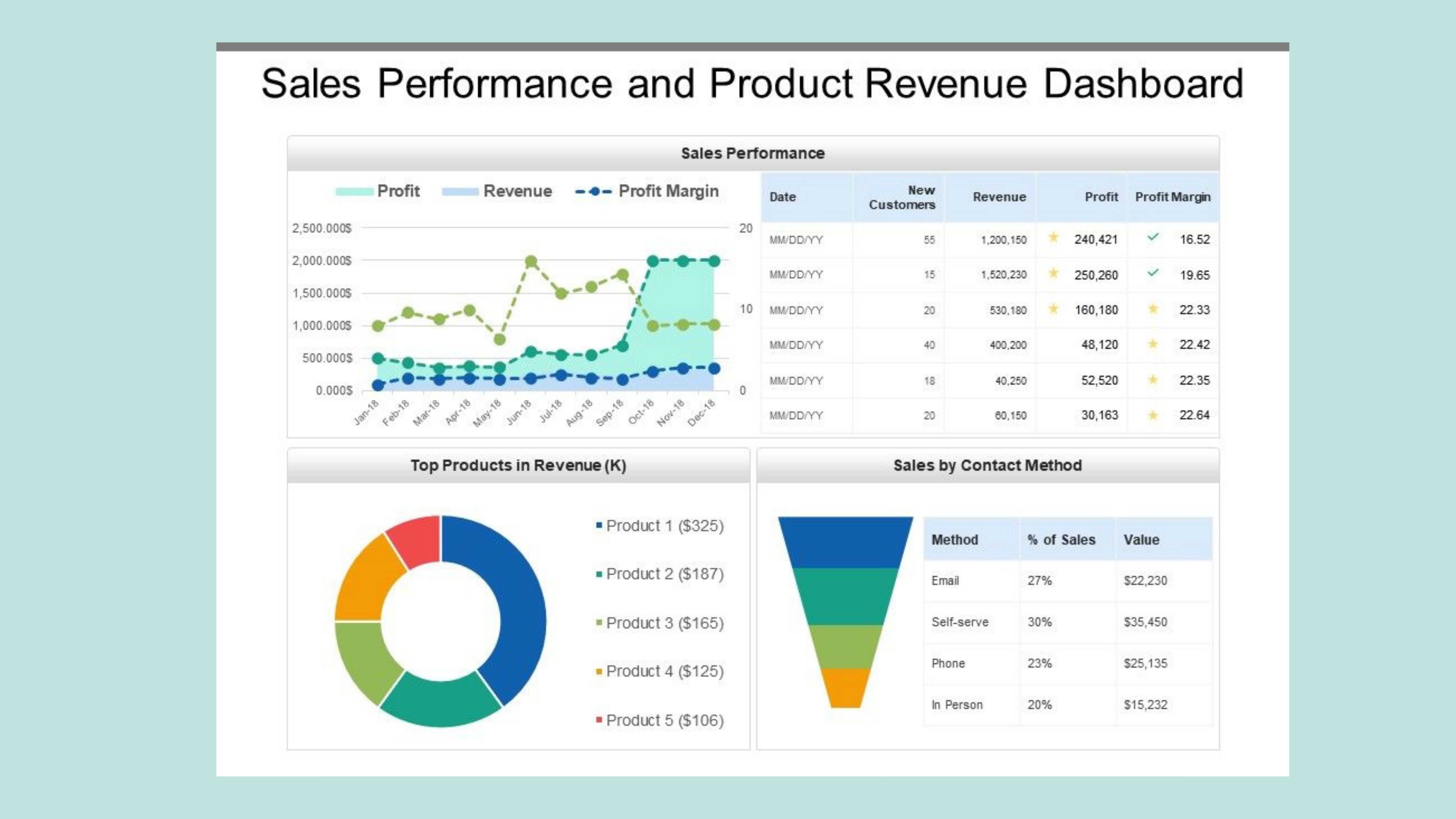 Production Volume
To ensure you see how many items your company is generating, it's worthwhile to add a production volume metric. This examines your key performance indicators (KPIs) which look at how much you're producing over a certain time. It will also give you an idea of how efficient your production is. Often, a dashboard will use a bar graph to arrange this characteristic. It can even calculate how well a certain machine is producing based on it.
Order Volume
Besides production volume, the order volume is good to add. This point looks at how much and what your customers are buying. If you notice certain products' numbers increasing or decreasing, you can create a strategy based around it.
Downtime
This aspect looks at potential issues that might have postponed production, manufacturing, and the supply chain. This could include:
Broken machine pieces
A lack of service or materials
Machine cleaning
Downtime plays a huge role in how successful a company is. Dashboards keep you aware of problems, so you can tell if production lines are having more downtime than normal. This tool will keep records of downtimes and compose a graph that indicates what day, month, and time these tend to occur the most.
Returned Items
You might also want to add returned items to your dashboard. While this might not always be the nicest detail to look at, it gives you an important look at where you need to improve.
Dashboards will usually sort this aspect into a bar graph that stores data about how many items were returned and why. Over the year, a dashboard will keep track of this information so you can see what months might have been the most troublesome. This way, you can focus on fixing the quality of these items.
Tips for Using a Production/Manufacturing/Supply Chain Industry Dashboard
Keep it Organized
Dashboards are an organizational tool. While you can put as much information as you'd like on it, that's not always the best move. This is because it will clutter its interface which could make it harder for you to find certain data.
Some ways to keep your dashboard in order include:
Using a single layout
Managing fonts and colors
Removing irrelevant data
Adding text blocks
In most cases, simplicity is best. Only add what you need and don't overdo colors and fonts which can make your dashboard messy.
Use the Correct Dashboard Type
When searching for dashboards, you'll find they come in four main categories:
Strategic (best for sorting long-term goals)
Operational (designed to monitor your business's operations within a certain time period)
Analytical (analyzes large data quantities for greater details)
Tactical (finds ways for companies to grow based on trends and performance)
While they often contain the same settings, there are some differences. It's vital that you closely inspect each type and what they're built for. If you use the wrong one, you'll find that it might not work as well as you had hoped.
Be Consistent
Sometimes, users find new and improved ways to add or view data on the dashboard. While this might be beneficial, it can ruin the dashboard's accuracy. This is because the tool is trying to follow the first format you put in and might not recognize a new one.
To prevent this mess, stay consistent with formatting, number scales, and labels. If you must change things, confirm that everything is synced. This might take some time, but it verifies that the dashboard gives you accurate information.
Implement the Right Graphs
A common mistake dashboard users make is relying on the wrong graph for certain information. This can make it difficult for the tool to understand data. It can also make it tough for you to interpret it. Always make sure to research what various graphs are designed for. Some of those to keep in mind include:
Table (organizes categories)
Line (shows fluctuations in trends)
Pie (breaks a category into separate sections)
Bar (compares different aspects and their values)
A production, manufacturing, and supply chain industry dashboard assists with keeping your data organized through unique visualization methods. Because of this, you'll find that you can examine your data in a new light.
For more information, please refer to the following pages: