IT departments must sort through a vast amount of data while ensuring that computer systems stay safe from attacks. Because of all the duties assigned to this department, it can be difficult to fully track certain figures and verify that team members are performing well. This can cause confusion which can drastically affect how well the department functions.
To ensure your IT department is reaching its fullest potential, a dashboard might need to be utilized. If you'd like to learn more about what a dashboard is and the many benefits it offers, keep reading. You'll discover a plethora of vital information to guide you.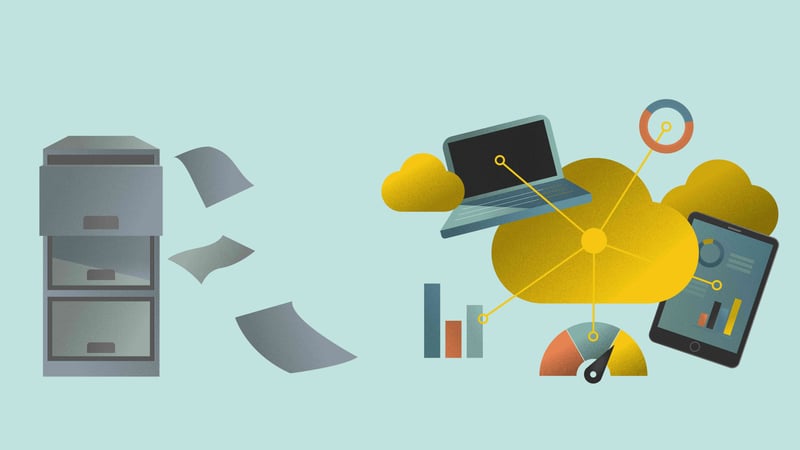 4 Benefits of an IT Department Dashboard
It Keeps You Updated
An IT department dashboard will always display the latest information. Because of this, you can be sure that every time you log onto the portal the data on it is fresh. You'll also find that you can receive text and email alerts so you stay updated on the newest figures and if there are concerns.
It's Easy to Understand
One of the biggest perks of this tool is that it's easy for everyone to use and understand. Often, data can be a tricky aspect to monitor, especially if you're not well-versed in interpreting it. Dashboards are designed to assist with this by organizing data in a visually pleasing way. Thanks to this, you can identify various metrics and understand the critical statistics they hold.
It's a Great Collaboration Tool
You'll find that an IT department dashboard is a useful team tool. Each member can add their own information while viewing what others have inputted. This keeps everyone on-page about what's going on and where adjustments might be needed.
Besides this, dashboards often let team members comment or add links to certain metrics. This way, everyone can see where there might be problems and quickly address them.
It's Customizable
Another thing you'll notice is that dashboards can be changed to have certain fonts, colors, and headings. This isn't just a fun way to play around with your dashboard but has a purpose. With these details, it's meant to aid you in finding certain information faster. For instance, you can use bright green to indicate aspects relating to finances or dark blue to highlight risks. By altering the dashboard, you'll discover it makes it easier to not only find but comprehend data.
In addition to this, you can move text boxes around and resize them. This gives you complete control over what is first seen in the dashboard.
Types of IT Department Dashboards
Analytical
As its name suggests, an analytical dashboard scrutinizes your IT data. By adding various performance metrics, it gives the dashboard an intricate look into the department. This helps it better identify trends and where adjustments are needed.
Operational
An operational dashboard relates to your department's overall operations. It will calculate and track your key performance indicators (KPIs). It will then design graphs to show if you're meeting your goals or are behind.
Strategic
This option helps you come up with strategies for meeting your goals or for fixing department issues. They often use analytical factors to do so which can assist you with making sound choices.
5 Metrics to Include on IT Department Dashboards
Cybersecurity
IT departments deal with cybersecurity threats daily. Some of the frequent include:
Malware
DNS tunneling
Password theft
Ransomware
While an IT department can spot and destroy these problems, organizing the data about them can be difficult. To guarantee that you stay on track with what's happening, dashboards will monitor the types of attacks, how often they occur, and where they tend to form. This way, you can stay ahead of them and design programs that better safeguard software.
User Engagement
If your IT department is offering a service or product to clients, it might be good to add a user engagement metric. This will examine how well it's performing and where adjustments are needed. It will also provide other details such as clicks, subscriptions, and purchases.
Risks
As with most industries, the IT department faces various risks. Some of the most frequent are:
Software malfunctions
Viruses
Computer crashes
Even with the strongest security and software programs these risks still can occur. Because of this, adding potential and current risks to your dashboard is critical. By doing so, you can keep an eye on your most worrisome complications. The dashboard will store information about how often they occur, if they tend to happen at a certain time of day, or what system and software are most affected.
By investigating these settings, a dashboard keeps you updated on these risks so you can devise ways on how to prevent them.
Tasks and Deadlines
To confirm that your team is functioning well and meeting deadlines, adding this aspect might be worthwhile. Dashboards will hold charts that label a task's name, what is needed to accomplish it, and its current progress. Often, a percentage bar will rest next to it indicating how far along the task is. This will give you a more detailed approach to how quickly you and your team are completing projects.
Uptime and Downtime
This metric will keep you updated on how efficient the overall IT department is running. With an uptime chart, dashboards can show how rapidly your online infrastructure is meeting demands. With a downtime chart, you can inspect what is hindering your department from completing tasks.
Is a Dashboard the Same as a Scorecard?
In many IT departments, a scorecard might be relied on. While useful, it's starkly different from a dashboard. A scorecard doesn't update itself regularly like a dashboard. It also doesn't do well at guiding you around trends. A dashboard is a real-time interactive tool that gives you instant data.
If you want a way to organize and track your IT department's data, a dashboard is key. It can be used by everyone and can be designed to fit various needs. Better yet, you can customize it based on your preferences.
For more information, please refer to the following pages: