But first, let's do a little reminder of what embedded analytics is.
What's embedded analytics?
Gartner defines embedded analytics as "a digital workplace capability where data analysis occurs within a user's natural workflow, without the need to toggle to another application." In other words, data analysis and insight generation capabilities are available as a native component of your software application – without the customer investing in specialized BI.
Let's take a practical example. Read on.
1. Why, not using embedded analytics harms your organization and your users?
Let's say you are a CRM software editor, how are your users dealing with the tons of data your tool generates?
Several options are available
Users are asking your Customer Success team for custom reports. That distracts your CS team from focusing on more value-added tasks. On top of that, they probably ask your tech team for custom data exports…


You allow your users to export raw data from your tool. They probably complain about the time it takes to download data, sometimes it may even crash the app. At the same time, your tech team complains that the users are running full extracts all the time with all possible variables. Finally, your product team points out that users are using external BI tools for turning this raw data into insights that are presented to C-levels. Too bad there is no mention of your product at this stage!


Or you can use embedded data storytelling. Your users will get just the necessary context to help them make their decisions. Your tech team will be in control and not bother with custom requests. Your CS team will help clients act on the numbers instead of getting the numbers. The product team will see a huge increase in engagement and you'll get a call from those C-levels!


What an exciting way of monetizing data that provides value to customers!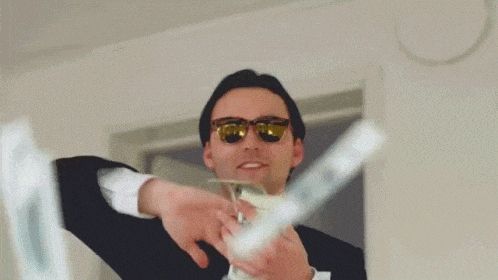 2. Earning more revenues by monetizing embedded analytics? Yes!
In-app data analysis increases significantly the market value of your product, allowing you to generate more revenue.
We see embedded analytics translate to additional MRR* in a variety of ways:
Build an analytics module, priced separately (up to 100% of the base subscription, we've seen that)
Leverage analytics to move your users from base to premium subscriptions. Give them a taste of what they'll gain access to… they won't resist
So you got it, Embedded analytics can really drive your business growth.
By the way, there are many ways to monetize data through embedded analytics, including new partnerships, process optimization, smarter decision-making and, most importantly, data-based products and services. To know more about these four possibilities, read our primer on data monetization and how to get your analytics feature off the ground article.
3. Embedded analytics provides a powerful competitive advantage and increases your win rate
A recent survey found that 18% of software providers using embedded analytics are able to boost sales/revenues. It's no surprise, therefore, that more than one out of five software providers view embedded BI and analytics as an important way of gaining a competitive advantage. Why?
You know how a sales cycle goes. Well, let's say it's not 100% rational. Sometimes there is this little thing that catches the eye of the buyer, and he just won't let go. You don't have it, you won't make it.
Embedded analytics is the tip of the iceberg: a huge part of the perceived value of your software during the buying and POC process.
Embracing analytics means that no competitors will pull the rug under you when you know your solution is better. You'll be the one who does that. But that's not the only differentiating factor because embedded analytics enables greater user engagement and increases the time spent on your application.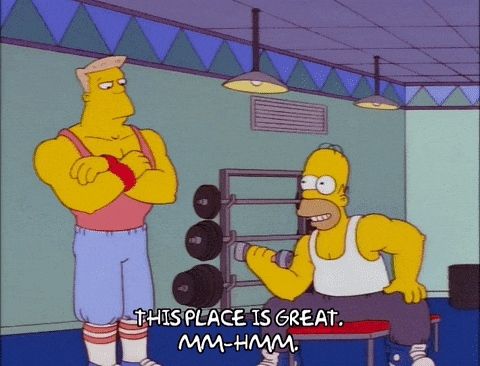 4. How does embed analytics engage users and increase time spent on your application?
As of today, employees switching apps over 1,100 times a day, your software has to fight very hard to capture and retain attention once the software is implemented. Unfortunately, if customers don't use the software enough, they simply won't renew the license.
So, what's the best way to get users involved?
At Toucan, we believe that you should strive to make your users successful. If users are better informed, they will take better decisions, and this will increase their chances of success. As a result, they will trust the software and you will have a regular engagement from them.
Then, according to research, 67% of application teams say that time spent on their applications saw a peak after embedding an analytics module. 93% even said that it has led to a better user experience. Simply put, embedded analytics makes the software more meaningful in the long term.
5. Increase your customer base by selling to strategic stakeholders
In order to convince the C level, the analytical apps must :
Be quick and easy to access. No way they're going to download and analyze. You should deliver them insights and even better: recommendations!
Always available. If you're not mobile-first, you won't reach them.
Customized. I don't want to access generic information. I should directly access insights that matter TO ME.
In other words, you can push different instances of the product to different people within the same client company.
But what could be better than a real-life experience to prove the added value of embedded-analytics?
So, Read How One CEO Used Embedded Analytics to Build a Winning Product
Kean Graham was looking to help his clients to get more revenue from ad placement. That's why their ad-tech product urgently needed an embedded analytics feature — it would enable customers to become data-driven, selecting the right marketing channels for investments and ROI.
Before the analytics feature was introduced, customers had to log in to the MonetizeMore interface and manually copy-paste data on a spreadsheet. Obviously, this was extremely time-consuming and caused frustration. All of this changed thanks to the intelligent use of analytics in MonetizeMore's software products, like PubGuru.
In fact, sales conversion on PubGuru jumped by 8X-10X times.
As Kean said: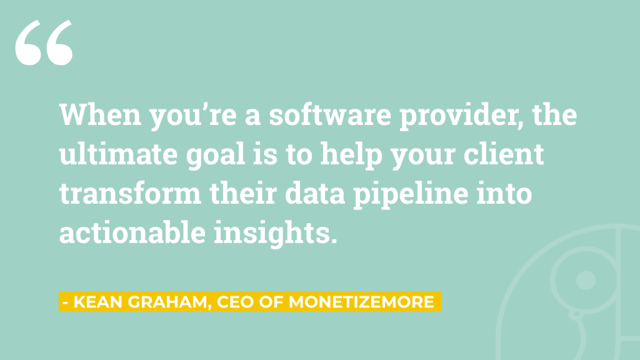 And he adds:
"Embedded analytics does this perfectly, giving customers a better clue about their investments, so they immediately see the value of your product. You help them make better informed-decision that will make them save time & money. In ads, it's huge and lucrative,"
We agree on that.
To sum up, regardless of your domain or industry type, embedded analytics plays a major role in amplifying your product's value proposition. Competitive differentiation, high engagement, and a growing customer base of non-technical users make this feature an incredible asset for any ISV.
You can read more about Toucan's recipe for success for faster time-to-value when building a reporting feature. If you have any queries on the insights discussed here, please email me at Florent.rambaud@toucantoco.com.
*ISV: independent software vendor
MRR*: Monthly Recurring Revenue