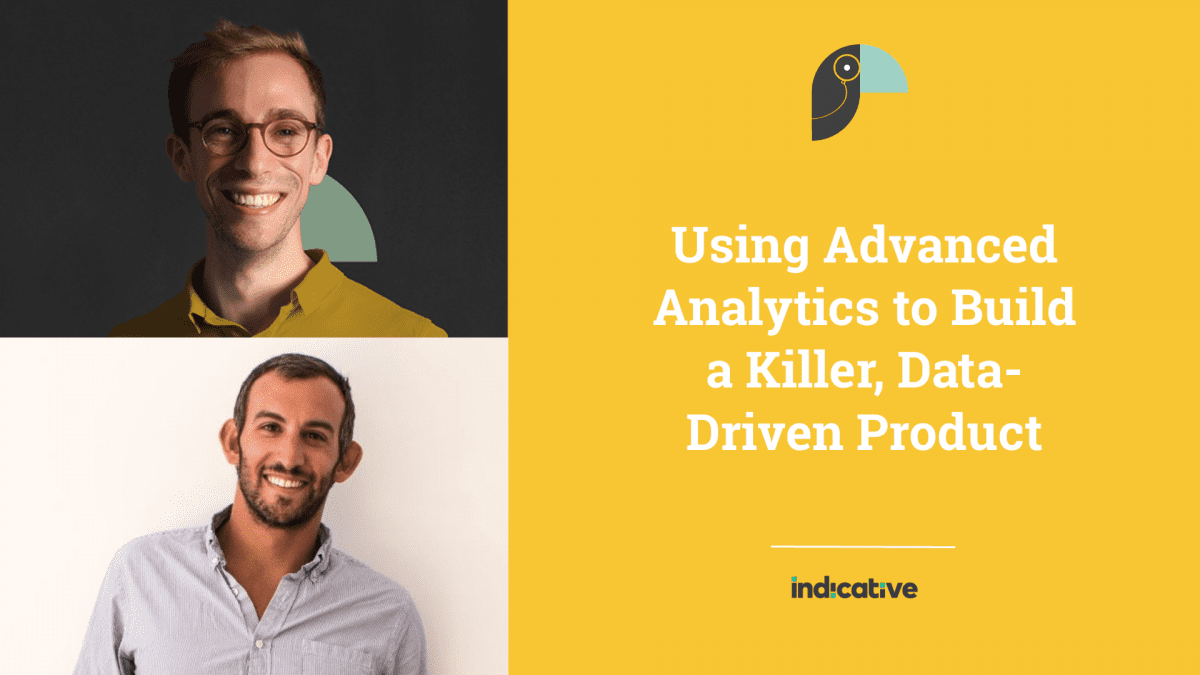 MAXIMIZE YOUR IMPACT WITH LEVERAGING ADVANCED ANALYTICS
As the product is driving growth more than ever, good product leaders understand that data is key to finding new revenue streams, ideas, and success. Romain Duboc, Product Leader at Toucan Toco, and Jeremy Levy, CEO Indicative explain the advantages of leveraging advanced analytics in 2 scenarios:
Internally – to better understand your product and your customer to determine where you should focus your efforts and make an impact – improving your teams' focus on what matters.
Externally – turning your product data into a compelling reporting experience for your users to help them make decisions directly within your software – maximizing customer retention & your revenue potential.
WHY WATCH THIS WEBINAR?
foster your user's knowledge and your product impact with a better analysis of your data
drive innovation and keep you competitive with leveraging the existent
communicate, convince & align through data communication, both internally and with your users
minimize your burn rate and maximize your impact and decide when to build and when to partner
WEBINAR AVAILABLE HERE? ⤵️
TO DIG DEEPER
Our blog: La Plume du Toucan
Feel free to comment or share this article with anyone who is interested in Embedded Analytics and understands that it is a real added value 😉