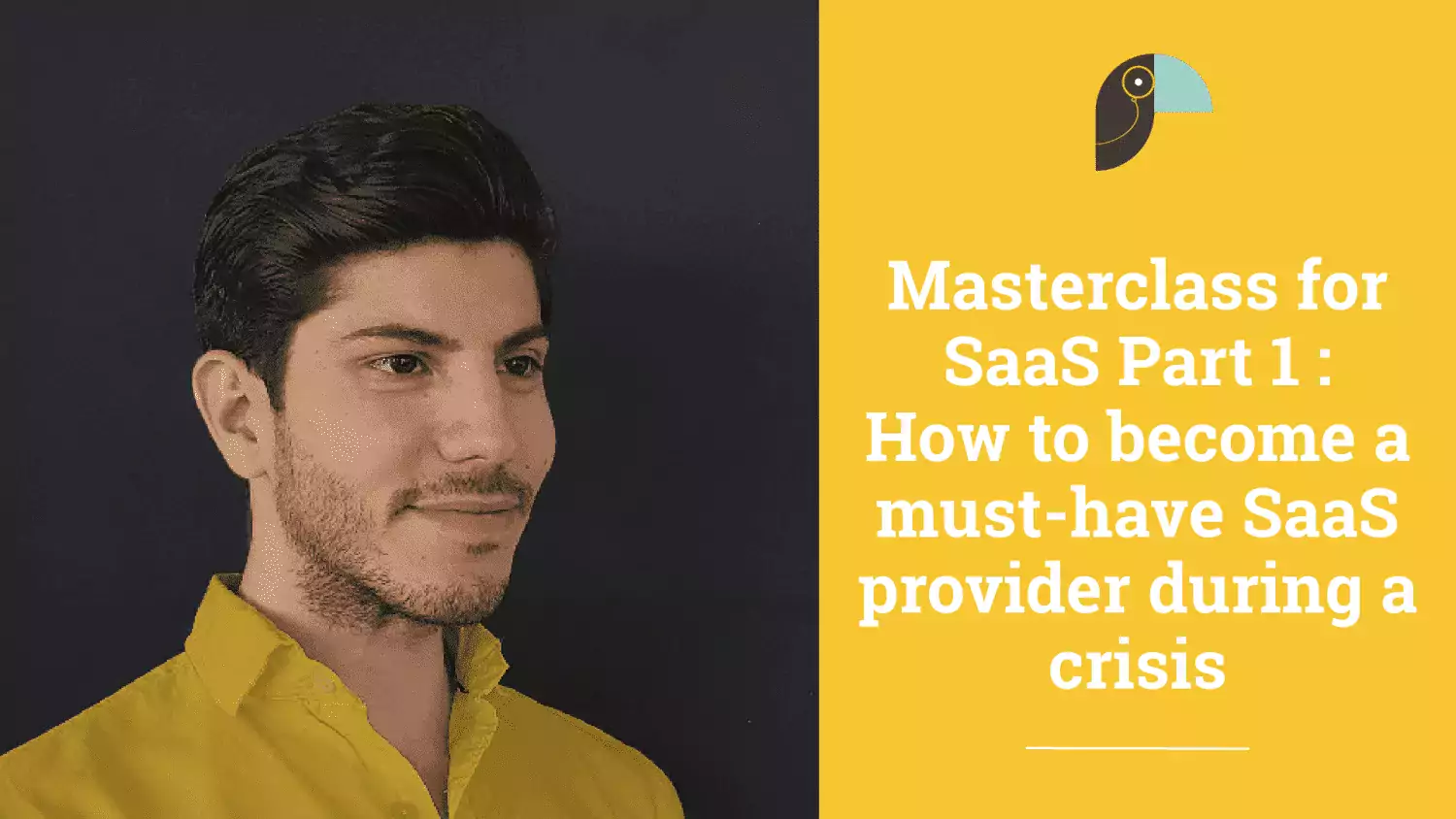 REBOUND EFFICIENTLY AND COME OUT ON TOP WITH EMBEDDED ANALYTICS
If you're a SaaS company exploring ways to thrive through the COVID-19 crisis, you've come to the right place!
You're faced with unprecedented urgency to harness your product data and deliver impactful analytics experiences that empower your users to measure, monitor, and improve performance.
Your clients are now turning to data more than ever to help them make critical decisions, and you are either becoming key insights providers or being left in the dust!
Through the presentation of real use cases and engaging demos, Part 1 of our Masterclass exhibits how interactive data story-telling enables you to become a "must-have" data compass for your users.
WHY WATCH THIS WEBINAR?
You need to maximize your user engagement/retention in times of uncertainty!
You're looking for innovative ways to add value to your users and help key-decision makers dig deeper into your solution
You want to become an integral part of your users' roadmap, but don't want to take the focus away from your existing priorities
WEBINAR AVAILABLE HERE ⤵️
TO DIG DEEPER
ABOUT TOUCAN TOCO
Our mission: tell Business Performance Stories through interactive Data and Data Storytelling.
Our users: Marketing, Production, Finance, Human Resources, SalesForces, and Top management of Big Companies.
From 4 partners to 100 employees in 5 years, we were self-financed until 2019, thanks to the support of more than 100 clients, for more than 300 projects, including Renault, Crédit Agricole, Elior, Icade, Nexity, EDF, GRDF, BNP Paribas, Heineken, Marques Avenue, Euler Hermes, BIC, SNCF… We have completed our first funding from Balderton Capital and the former founder of Business Object to accelerate our development in the United States.
Small apps are mobile, easy to use, made for action, and easy to set up in any information system.