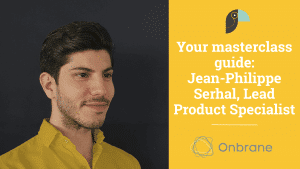 REBOUND EFFICIENTLY AND COME OUT ON TOP WITH EMBEDDED ANALYTICS
Through the presentation of real use cases and engaging demos, the first installment of our Masterclass for SaaS companies exhibits how interactive data storytelling enables you to reduce churn and increase your sales cycle conversion rate by becoming must-have data-compass for your users.
Learn how to harness your product data to become a key insights provider and deliver impactful analytics experiences that empower your users to measure, monitor, and improve performance.
WHY WATCH THIS WEBINAR?
You need to maximize your user engagement/retention in times of uncertainty!
You're looking for innovative ways to add value to your users and help key-decision makers dig deeper into your solution
You want to become an integral part of your users' roadmap, but don't want to take the focus away from your core priorities
---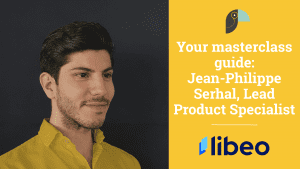 How to FOCUS ON YOUR CORE PRIORITIES and protect your cash
Part 2 of our Masterclass for SaaS companies exhibits how intelligently investing in your product roadmap enables you to protect your cash, operate at the highest levels of productivity, and focus on your core priorities while still building out a key piece of your platform. We'll dive into the details, and explore how other SaaS companies are navigating the pandemic.
WHY WATCH THIS WEBINAR?
You're looking for ways to work smarter, faster, and cheaper, keeping your team on track to deliver value-adding analytics features despite the downturn
You want to delight your users with the right reporting features, built quickly with a low cost of iteration and lots of expert help
You want to reduce your development time, costs, and all the painful maintenance that comes with new features
---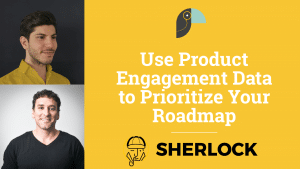 Learn how to leverage your existing data to prioritize effectively and
quickly deliver value to your users
Part 3 of our Masterclass for SaaS focuses on how product teams can get more clarity on feature prioritization and understand how to optimize time-to-value for their development — it's more important than ever before to deliver value quickly to your users and prevent churn!
JP is joined by Derek Skaletsky, CEO of Sherlock, to leverage his expertise in product engagement and equip you with everything you need to identify and deliver value to users. Together they'll discover how your data can help you make intelligent investments in your product roadmap, better engage your prospects and customers, and accelerate user acquisition despite uncertainty.
WHY WATCH THIS WEBINAR?
You're having difficulty determining what feature developments you should prioritize
You're curious about how you can monetize your product data, engaging your customers and attracting new ones
You'd like to expand your customer base and help key-decision makers dig deeper into your solution
ABOUT TOUCAN TOCO
Our mission: tell Business Performance Stories through interactive Data and Data Storytelling.
Our users: Marketing, Production, Finance, Human Resources, SalesForces, and Top management of Big Companies.
From 4 partners to 90 employees in 5 years, we were self-financed until 2019, thanks to the support of more than 100 clients, for more than 300 projects, including Renault, Crédit Agricole, Elior, Icade, Nexity, EDF, GRDF, BNP Paribas, Heineken, Marques Avenue, Euler Hermes, BIC, SNCF.
We have completed our first funding from Balderton Capital and the former founder of Business Object to accelerate our development in the United States.
Small apps are mobile, easy to use, made for action, and easy to set up in any information system.
You will find there :
A strong culture, based on caring and goodwill
We build values together, one of them is "each one teach one". We are teachers and learners, for each other
A strong software exciting to create, setup, market or sell
A fast-growing company, where you can grow too