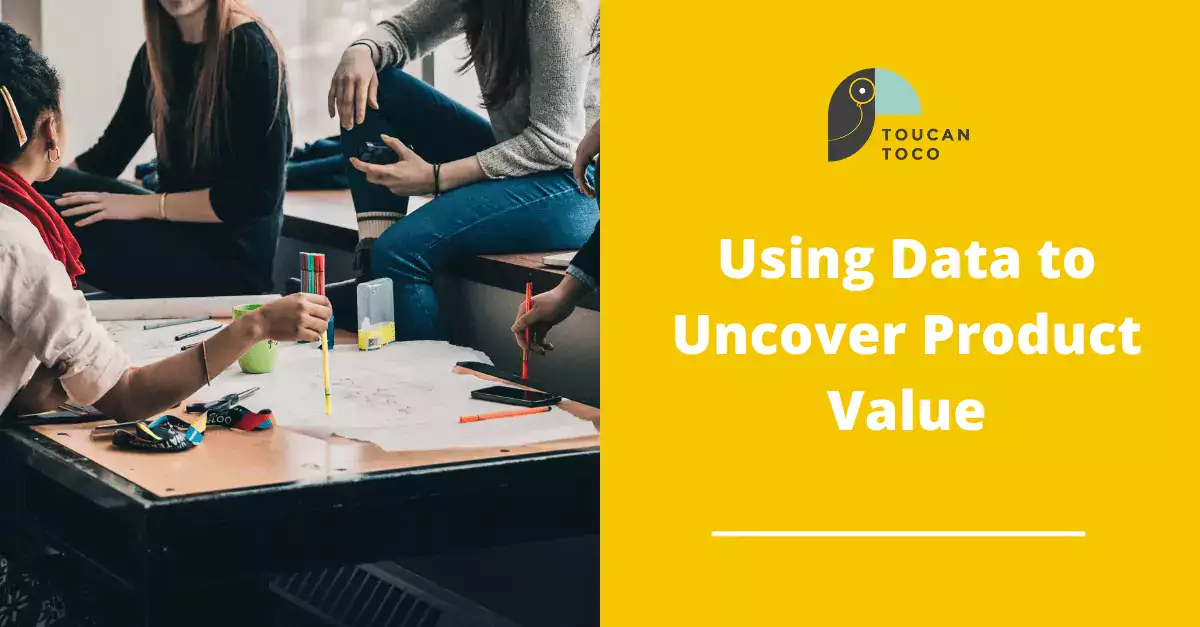 1. Arm Your Champions to Defend Your Product Proposition
A data-driven product is inherently designed to deliver value for customers.
But how do you convince existing customers of these capabilities, and encourage them to look beyond basic, functional features? More importantly, how do you persuade new prospects about your product's ability to genuinely help them?
You need well-equipped product Champions.
Your Champions are essential conduits between dev and the end-user, relaying feedback, and boosting adoption. And they must be equipped with data insights to help them defend the value created by your product. With the right tools, this value (and their ROI) become obvious.
You can empower two types of Champions with data to defend your product's value:
Champions at home

— Customer Success should be your first go-to when identifying internal Champions, as

they are key in

delivering superior experiences. Internal Champions can also live anywhere across your sales, marketing, support, or even admin departments!

All you need to do is formulate a Customer Success strategy that brings it all together – and take it one step further with a dedicated CS team.

An effective customer success strategy can help you bring down churn (66%), increase adoption (65%), and boost renewal rates (57%).You can maximize these results by supplying CS with data storytelling tools and dashboards.


Champions across borders

— User monitoring and analytics will tell you which end-users are engaging the most with your product.

PMs should work with these external Champions to gain a clearer understanding of customer needs and have ambassadors in place to drive adoption across the organization.

External Champions already exist in the form of "super users" who believe strongly in your product and might be referring others to use it across their professional network. It's a good idea to formalize relationships with these Champions, like Microsoft does well with their Champions Program for MS 365!


It's a common misconception that Champions only help with cross-sell/up-sell opportunities. In reality, they act as a bridge between end-user problems and PM capabilities to find the perfect alignment, defending your product all the way.
2. Empower Users to Make Decisions Based on Data
Despite all the buzz around data-driven decision-making, 41% of business leaders struggle to turn their data into executable decisions.
The job of today's PM is to optimize this process by intervening with the right software tools and applications. We have already seen how product analytics can help PMs in their decision-making process by enabling a quantifiable prioritization of the product roadmap.
There are several ways you can unlock the true potential of data-driven decision-making for your customers. Here are three ideas:
Achieve optimal efficiency in operations — this is a key step towards user empowerment. Recall our initial time & attendance app example, where the product reveals valuable insights that help weed out inefficiencies in workforce operations. A data feature can enable similar optimizations in marketing, supply chain management, recruitment, and other operational areas!


Enable new data partnerships — correlating multiple datasets can provide a holistic picture, more than the sum of their parts. That's why businesses will often try to aggregate a variety of information silos in search of insights – for example, a retailer combines demand data with footfall monitoring to optimize store layouts. PMs who make products more integration-friendly will become better partners for businesses leveraging these opportunities.


Open up new business models

— today, anyone choosing to pivot their business usually turns to data for advice. Regular data collection and analysis is at the heart of emerging business models like the as-a-Service economy and servitization. Under servitization, manufacturers lease their products and look after maintenance, replacements, and upgrades based on incoming customer data. PMs can support new models like this by enabling companies to collect their end-users' data, uncover signals, and monetize it effectively.
Ideally, any feature that's designed to empower users is built on the principles of data democratization. It will involve minimal technical intervention and will give users maximum freedom and autonomy to explore their datasets and configurations.
Own Your Data: Ship Faster with the Ultimate PM Toolbox
Trying to create a perfect solution will only delay time-to-value for your end-users. No matter how good your product is, you need to ship fast to hold onto your customer base.
It's no surprise, then, that companies using DevOps methodologies for shorter release cycles and continuous delivery report a significant uptick in customer satisfaction (up to 52%).
To get a data-driven product up and running ASAP – without, of course, sacrificing time-to-quality and "stickiness" – PMs need 3 things:
Architecture preparedness

— Leveraging accessible data warehousing, or building live connections to databases to get your product architecture ready for analytics, is vital.
A design-first methodology

— Develop and display a

design-first blueprint

that re-affirms how you intend to use data at every step of development, delivery, and value-creation. Then use this methodology to get buy-in from your partners, customers, and investors.

Tailored data analysis models

— Build an analysis model in line with your product KPIs to accurately map your burn rate across sprints.



The data model assures customers that you are operating with a low burn rate and can supply them with a faster time-to-value. For companies lacking the specialized data expertise necessary to prepare the architecture, develop a methodology, and execute data analysis models, third-party solutions are there to help. While 63% of product companies currently use their homegrown data solution, 53% plan on switching to a third-party vendor moving forward – and with good reason.
The best part about being data-driven is that, when done effectively, you've the ability to generate value both upstream and downstream. PMs can optimize effort utilization to drive their bottom line while the better attracting, converting, engaging, and retaining customers.
To learn more about the benefits of data, check out:
e-Book: The Data-Driven Product Manager

Article: Three Ways Data Will Transform How You Manage Products

Article: Why Supporting Core Business Is The Ultimate Strategy for Product Managers

Article: How Data Can Help You Better Deliver Your Products