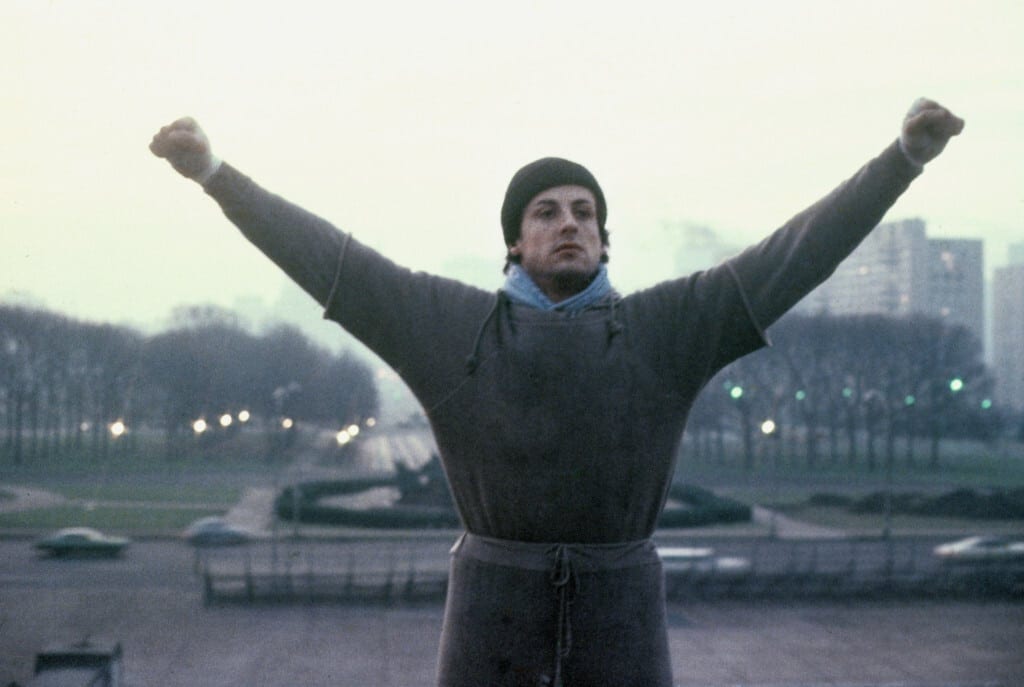 WHAT DO G2 CROWD RECOGNITIONS MEAN FOR TOUCAN?
Like all software vendors, we're proud of our product's qualities and strengths and want to shout them out from every rooftop. However, we're not the only vendor that are passionate about their product, which is why it can be overwhelming for prospects to find their way in the uber-competitive analytics space. That's why having direct market-recognitions from real and unbiased customer reviews can help gain clearer visibility and form an informed opinion on the value that our data communication product generates.
In short, Toucan ranked first out of 59 vendors in the Results Index Report of the Embedded Analytics Category and gained public acclaim with over 20 Badges of Honor including Best Est. ROI, Best Results, Highest User Adoption, and Best Support.
Awards and Positions
G2 Crowd's positioned Toucan Toco as: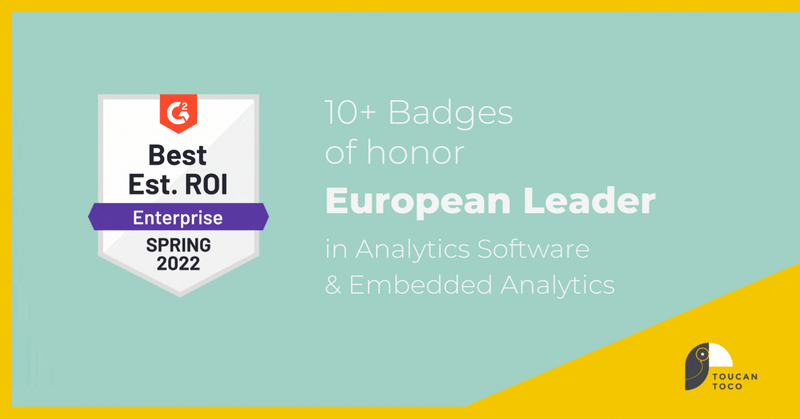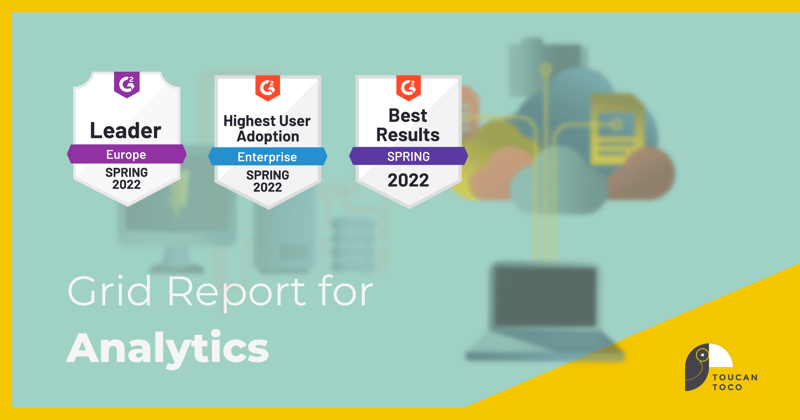 ABOUT TOUCAN TOCO
Toucan Toco communicates contextualized and actionable insights to untrained business users, no matter their data literacy levels or device used, and without the need for training, coding, or design skills. Toucan is the first analytics platform to include a built-in UX that packages the best practices of design and storytelling for the sake of speed of deployment, consistent clarity, and unconditional accessibility; leading to some of the highest adoption rates in the industry and record-breaking deployment times.
Toucan Toco was founded in March 2014 by Kilian Bazin, Charles Miglietti, Baptiste Jourdan and David Nowinsky. They noticed that only experts could have easy access to performance data in companies. Their goal was to give easy access to data for non-specialists and add value to their decision-making. From 4 partners to 100 employees within 5 years, Toucan Toco is trusted by 120 corporate account clients, for 300 projects, among which Renault Nissan, Engie, BNP Paribas, Crédit Agricole, l'Oréal, Marques Avenue, Elior, Sodexo.