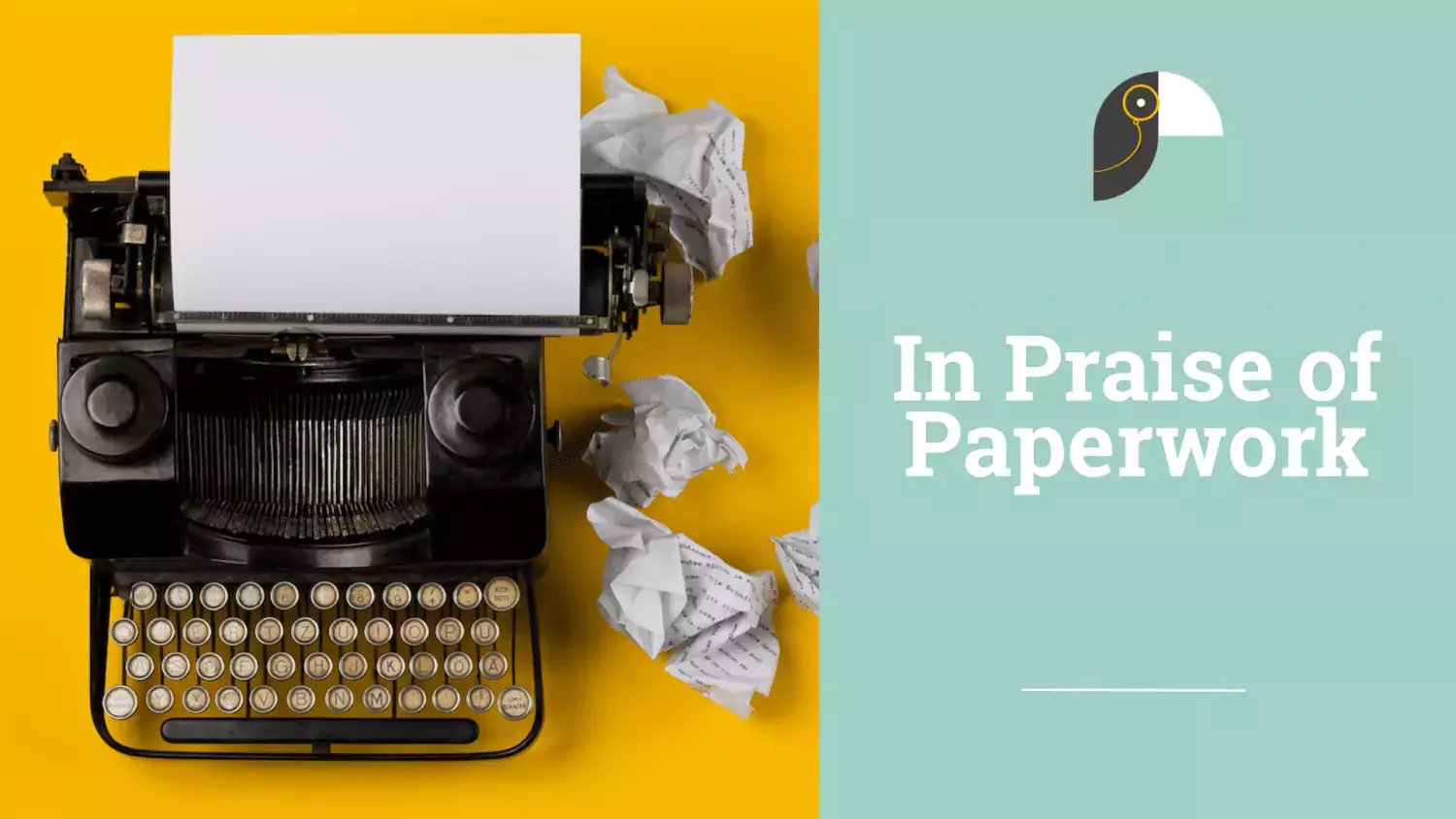 For growing startups, effective documentation is a real superpower
To build a smarter, more nimble, and more innovative organization, you need to unleash the power of paperwork.
That might sound counterintuitive — after all, aren't paper-shuffling and red tape the enemies of creative energy? Well, they can be. But done right, effective documentation is actually a critical force-multiplier for growing companies, and helps you build resilience, operate more effectively, and unleash the full potential of your employees.
The key is to realize that anything that isn't written down exists only in your employees' heads — and since growing companies have high turnover, it's easy for knowledge that's left unrecorded to simply disappear. Producing effective internal documentation is a key capability for startups, and companies that encourage employees to externalize and share knowledge will be better placed to keep on growing in the future.
Here are five quick steps any startup can take to level up their documentation:
Get everyone involved. Manuals and materials should be living documents, with employees able to contribute and offer revisions. At Toucan, we give employees ownership of key documents and they'll be more likely to both maintain and read them.
Document everything. You need written documents covering every process, provider, client, or asset you work with. Every time somebody learns something, they should write it down and share it. At Toucan, we call it a Logbook, which is utilized across all departments and functions such as Customer Service Logbook or Employee Logbook. This practice has been a game-changer for how we onboard new team members and how managers lead teams.
Educate early. People don't automatically grasp that documentation is of value, so you need to tell people early and often about the need for strong written records. That's why at Toucan, this is a core element of our onboarding process so every new hire is educated on this principle from the very beginning.
Communicate. Refer back to documentation when explaining policies or processes so that employees understand that the records they're producing and using directly map onto their working lives.
Set expectations. Employees should assume documentation exists for any given challenge or situation they encounter, and should know to check the manual before taking action.
Employees love to complain about paperwork, but they'll soon realize that having a single source of truth empowers them to handle more situations independently, and lets them take ownership of their working lives. Done right, documentation boosts morale, eliminates miscommunication, increases productivity, and enables growth. It might not appear sexy, but for growing startups effective documentation is a real superpower.