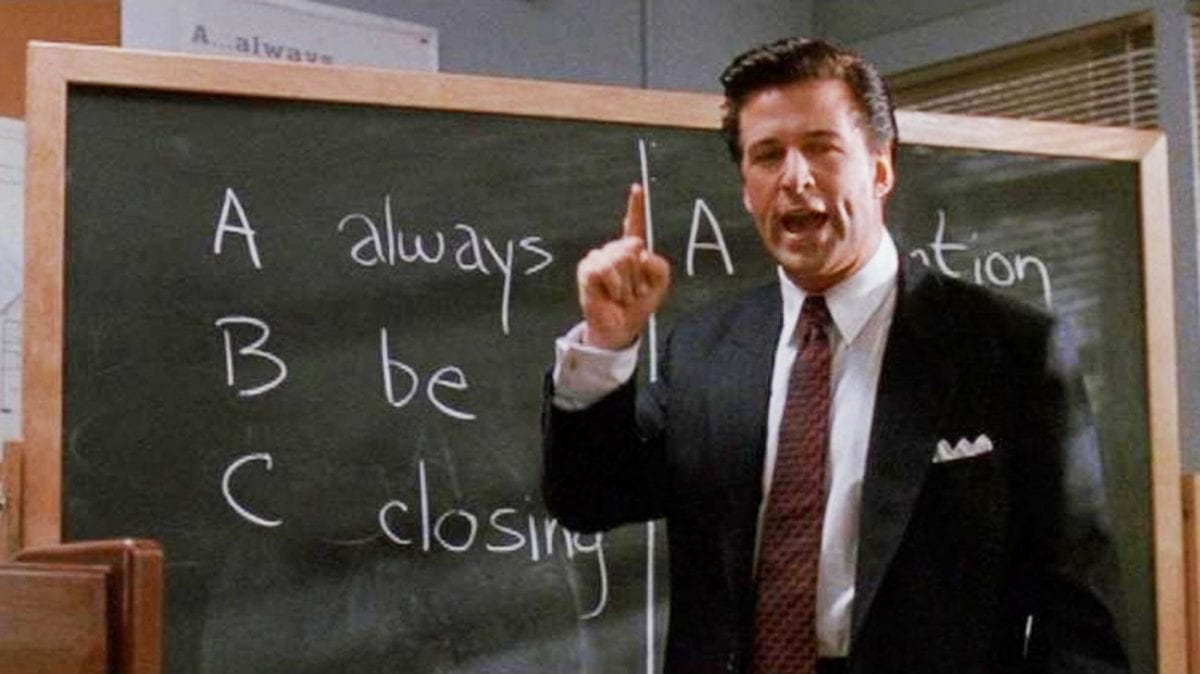 What salespeople need
Statistics: In a business reporting, sales teams are asking for the analysis of future results, more than past statistics. The goal is to anticipate market trends and to prepare for a potentially decreased or a new type of demand.


A better understanding of customers: these teams need data to build accurate profiles of their customers. In this way, salespeople improve their management and both B2B and B2C sales prospecting.


Combination of data access and sales force mobility: In the majority of companies, sales forces are equipped with mobile devices, such as tablets. The transition to digital technology encourages the development of powerful tools, such as

Data Visualization

, which allows novice users to interpret easily complex data.


Business reporting should allow sales teams to define a sales scenario and divide it into main steps so that the progress of each account can be monitored. They need simplified and swift administrative procedures. They should have access to indicators such as the number of business propositions, customers and prospect visits.
Typical challenges salespeople face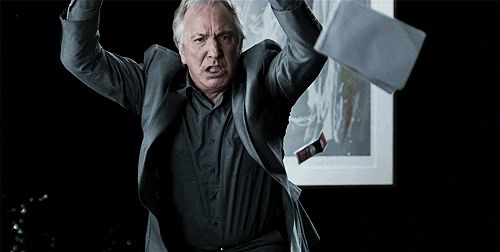 Loss of time: 76% of the managers surveyed state that reporting requires too much work, more than half an hour per week.


Lack of reliability: one activity report in three is false.


Lack of motivation: one manager in ten says he or she does not know "for whom" or "why" they do report.


These problems are due to the reporting tools they use and lack of methodology.
Death to Excel!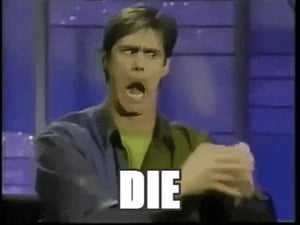 Excel is the most widely used reporting tool in business. However, it is incomplete and does not allow sales teams to perform all their tasks successfully.
In fact, this collaborative tool is far from ideal, especially when it comes to data processing :
It creates duplicate files that are multiplied and available in several versions of a file, which should be a single file.


You need to create a separate file; this reduces readability and makes tracking files difficult in a source tree.


Adding attachments, such as specifications or cost estimates is not possible.


Tracking the online history of prospects is difficult, the comments are not in chronological order, salesperson wastes valuable time sorting them out.


The interface is limited: data can only be accessed through the form of tables; there are no statistics, which is vital for salespeople.


Excel is subject to human error in data entry. Its reporting, performance, and security features are limited.
Salespeople, there are alternatives to Excel!
There is more than data collection in business reporting. Companies need to find an effective way of translating and evaluating data. But some teams, especially salespeople such as travelling sales representatives, sales managers, and sales forces are not trained in statistics.
Tell the story of your business performance!
At Toucan Toco, we are working on "the last mile" of data delivery and making business reporting novice-friendly, interactive and flexible via data storytelling.
Our strength is to combine reporting, which enables us to have a view of activity at any time, with dashboards that help the decision-making process.
To respond to the needs of salespeople, Toucan Toco has supported companies such as JCDecaux and Banque Postale in their digital transformation. This alternative has improved their selling skills and relationships with customers.
An example of business reporting :
Here is an example of an application aimed directly at sales forces Toucan Toco developed.
1. The user is taken on a dashboard where the most important information has already summarized.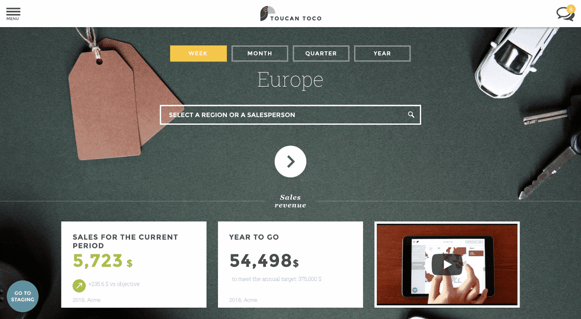 2. The user can specify search criteria :
the periods interested in (weekly, monthly, year-around)
the geographical area in which the user wants to see the results
the sales staff performance on a case-by-case basis
Here we will choose weekly sales performances in France :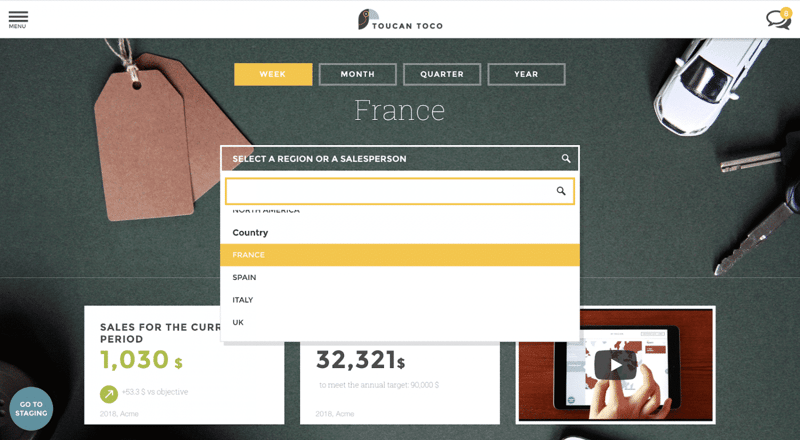 3. Free access to all indicators: sales revenue, an overall view of sales and market shares.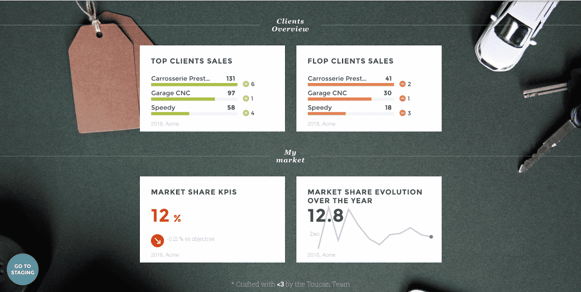 4. The drop-down menu on the left will allow the user to view these indicators in much more detail.
In "My performances", the user will see if the employees have achieved their goals set out at the beginning of the year. It will be possible to compare the current performance with last year's and the products that sold well on a case-by-case basis.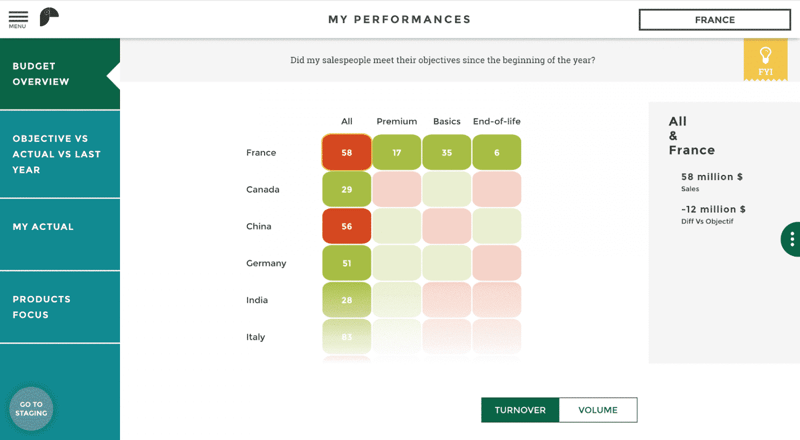 Thanks to the app, we realize that France has generated 58 million in sales, which is 12 million less than expected. We can also see these data on a volume basis, i.e. in units of products sold. Additionally, we can focus on the highest or lowest selling products in the Products Focus tab.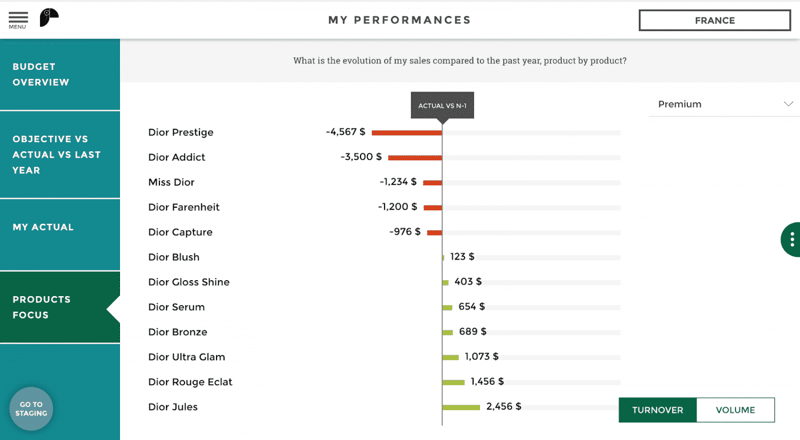 Key Performance Indicators (KPIs) are clear and achievable. They give accurate and precise sale results. As shown above, Dior Prestige and Dior Capture's superior premium products have seen a decline in sales. Quite the contrary, Dior Blush and Dior Jules recorded gains.
To sum up, Toucan Toco app provides:
novice users an easy way to use the app, without any training!


access to data on any device, anywhere, even when you're offline!


essential performance data interpretation to make quick and effective decisions!
Want to know more? Discover la Banque Postale's experience with Toucan Toco. They chose us to deal with their business problematics.
Charles Miglietti, co-founder @Toucan Toco
ABOUT TOUCAN TOCO
Our mission : tell Business Performance Stories through interactive Data and Data Storytelling.
Our users : Marketing, Production, Finance, Human Resources, SalesForces and Top management of Big Companies.
From 4 to 85 people in 5 years, more than 100 clients, 260 projects among them : Renault, Total, Axa, BPCE, EDF, JCDecaux, Téréos, Psa, Marques Avenue, lvmh, Euler Hermes, Vinci, DCNS, BIC, sncf, seb, Moët Hennessy, La Banque Postale…
Small apps are mobile, easy to use, made for action and easy to setup in any information system.